With its brilliance, unrivalled beauty and distinctive design, Gems Pavilion jewellery represents "The Universal Language of Life's Celebrations". Gems Pavilion's jewels epitomizes the "Universal Language" recognized around the world and is distinguished for its outstanding quality and brilliance. We believe that women don't have to wait for special occasions - when they wear Gems Pavilion jewellery, every day becomes a celebration of life.
Gems Pavilion was established in 1996 on the pillars of exceptional materials, distinguished design and remarkable craftsmanship. The company which has 175 staff at present started from 3 working staff on day one, with the first boutique located in World Trade Center (now Central World)
Gems Pavilion has earned high praise from its distinguished clientele, both locally and internationally. Across Asia, the Middle East and throughout Europe and North America, our jewellery has adorned some of today's most glamorous figures and stylish luminaries.
Keep updated in jewellery trend and news with us.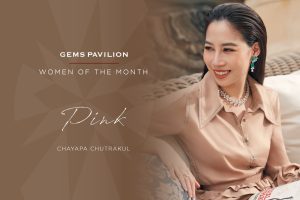 Gems Delight
Women of the Month Take a look into the lives
Read More »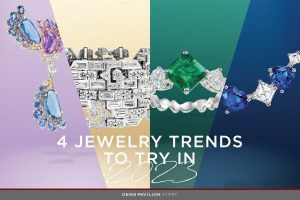 Gems Pavilion Story
Let's welcome the new year with something bright from Gems
Read More »
Gems Pavilion Story
It is time that Thai jewelry shines in the global
Read More »
58 PAN ROAD, SILOM ,BANGRAK
BANGKOK , THAILAND
T : +662 637 9130
SIAM PARAGON BOUTIQUE 1st FL.
T : +662 129 4400
THE EMPORIUM BOUTIQUE M FL.
T : +662 664 8606