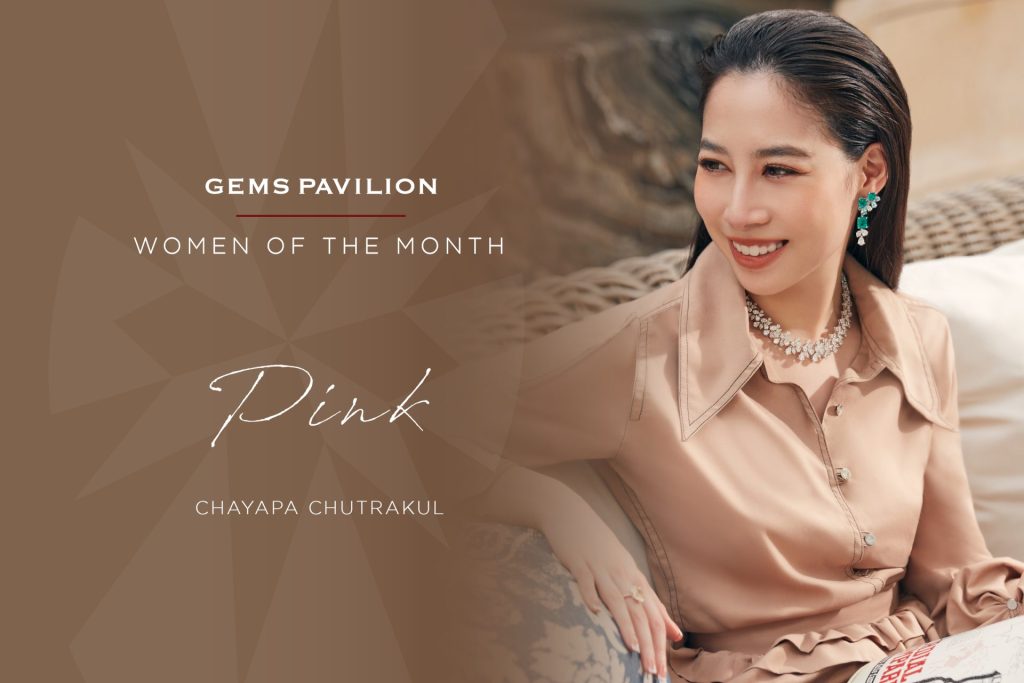 Women of the Month
Take a look into the lives and lifestyles of Gems Pavilion's style icons
Who: Chayapa 'Pink' Chutrakul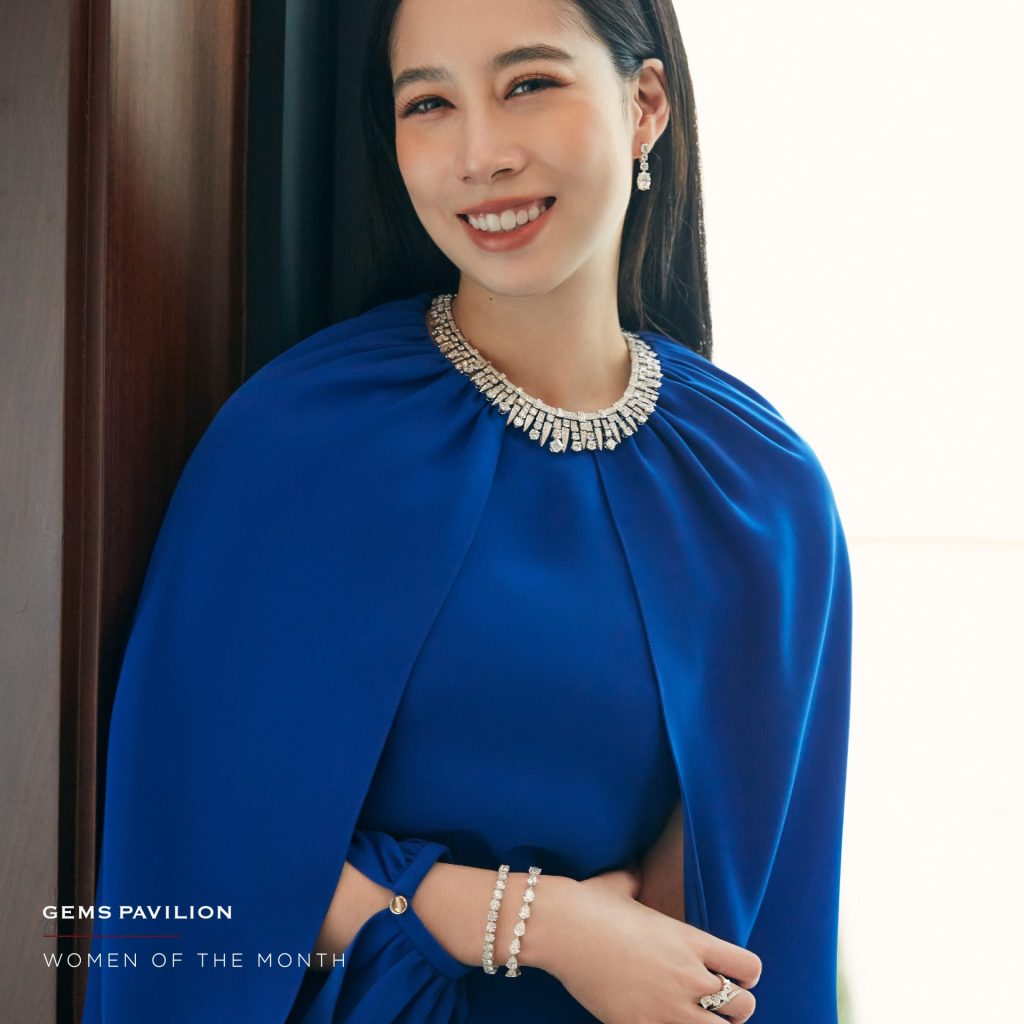 What: For this month, meet 'Khun Pink,' a talented, modern lady who comes with confidence. With a master's degree from abroad, this only daughter of the Siam Piwat family has an extensive experience in marketing strategy, including involvement in significant projects like the grand opening of ICONSIAM. Constantly being in the spotlight, Khun Pink has a distinct and clear personal style. She is a modern woman who stays true to her self. Everyday, she embraces minimalism, and always opts for elegant monochromatic outfits with Gems Pavilion's jewelry in special occasions. She says that she loves Gems Pavilion because of its modern, unique and eye-catching designs that perfectly complement her look.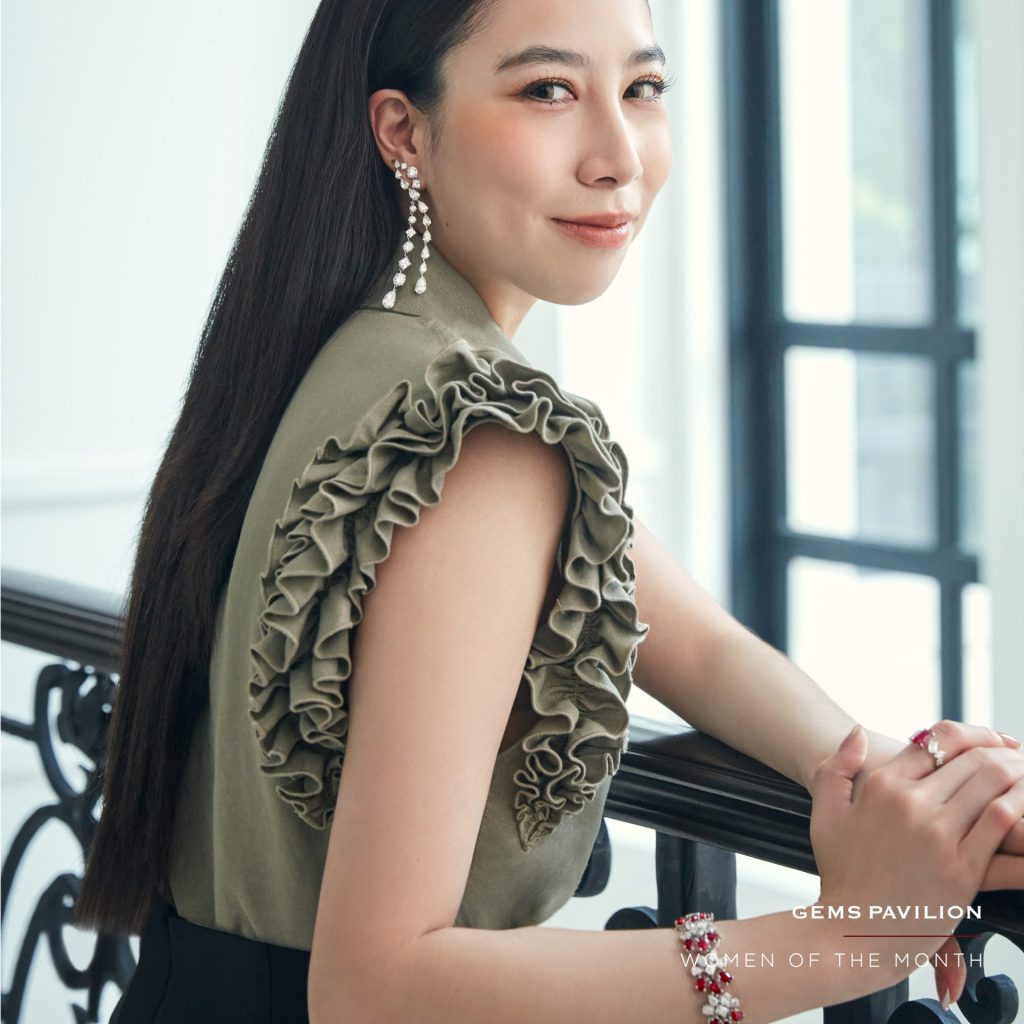 When: When asked about her impression of Gems Pavilion, Khun Pink says she became familiar with the brand through her mother. Gems Pavilion is a jewelry brand that captures the hearts of women of all ages. Whether it's important life milestones like graduating from high school, entering the workforce, graduating from university, or receiving promotional awards, her mother often gives her Gems Pavilion jewelry to wear. For her, Gems Pavilion is not only a contemporary jewelry brand that promotes a progressive image, but also a friend that accompanies her in every milestone of her life.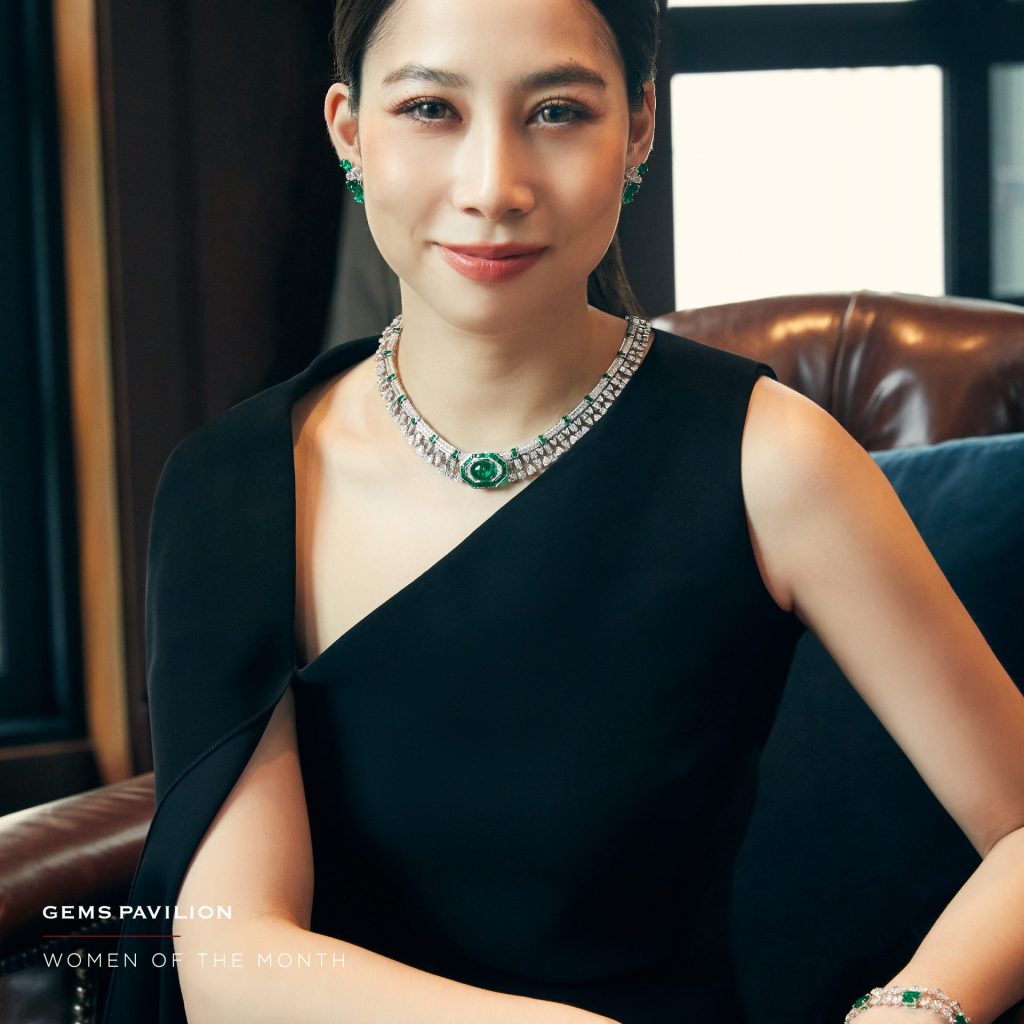 How: With a job that requires regular networking and social interactions, Khun Pink mentions that she has two favorite pieces of jewelry from Gems Pavilion that are close to her heart. One is a unique and stunning yellow diamond ring that her mother gave to her. Khun Pink reserves this piece for truly special occasions. The other is a pair of diamond earrings and a small, versatile diamond pendant that goes well with any outfit. It's safe to say that no matter the occasion, Khun Pink never forgets to think of Gems Pavilion because it has been a part of every significant celebration in her life.