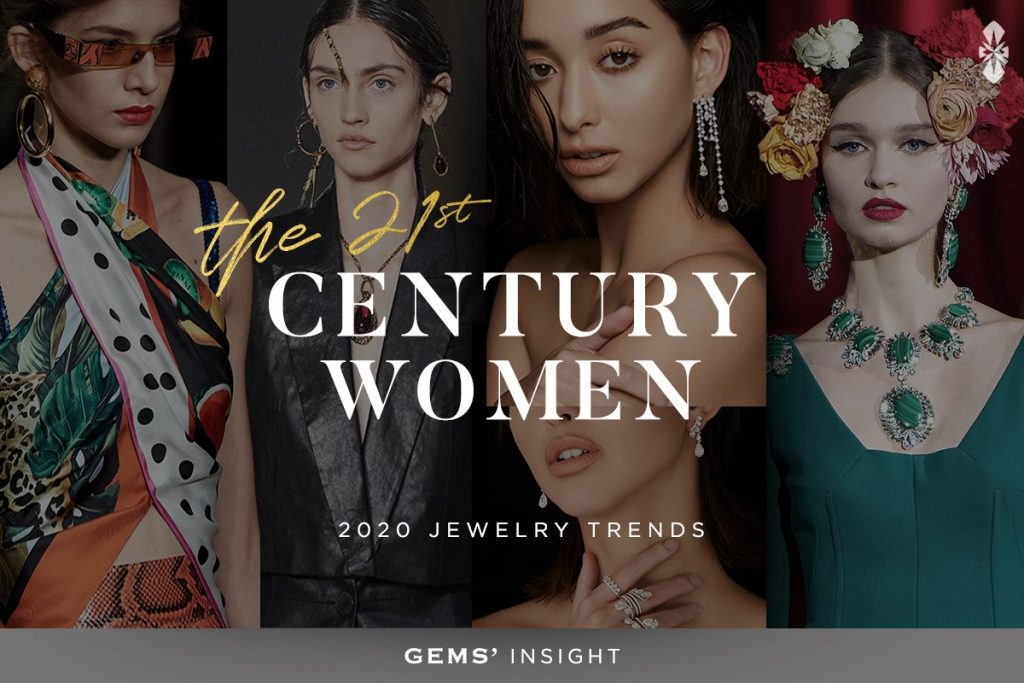 It looks like the jewelry industry will be thriving again in this upcoming new year with a variety of eye-catching designs from designers who are determined to create show-stopping pieces for 2020. Today we've gathered five jewelry trends of late to help you decide which beautiful piece you want to invest in.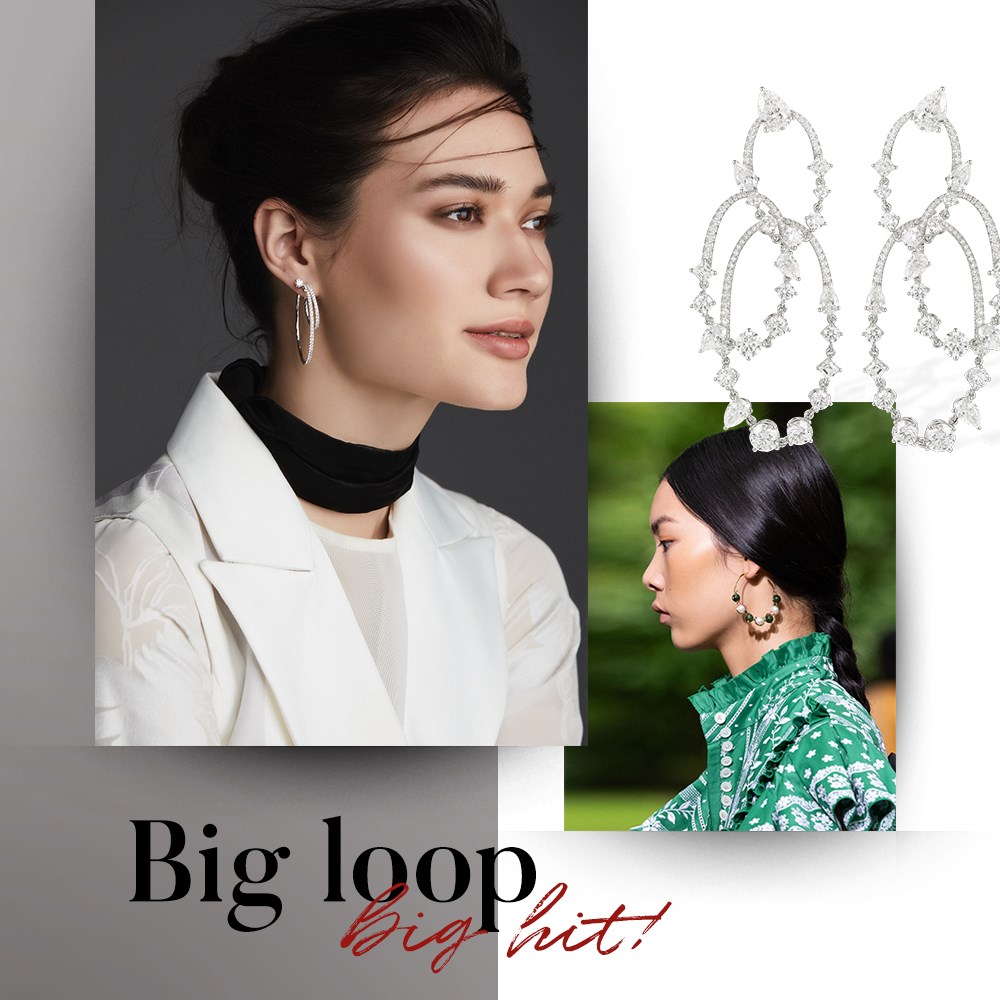 Big Hoops, Big Hits
If you're a big fan of fashion week runways, you might have noticed a strong trend with earrings this past season. But these 2020 earrings are not meant to be bride material. They're coming with hoops so large that people will be looking at your earrings before even noticing you. These big bold hoops are the legacy of divas like Cher and Madonna.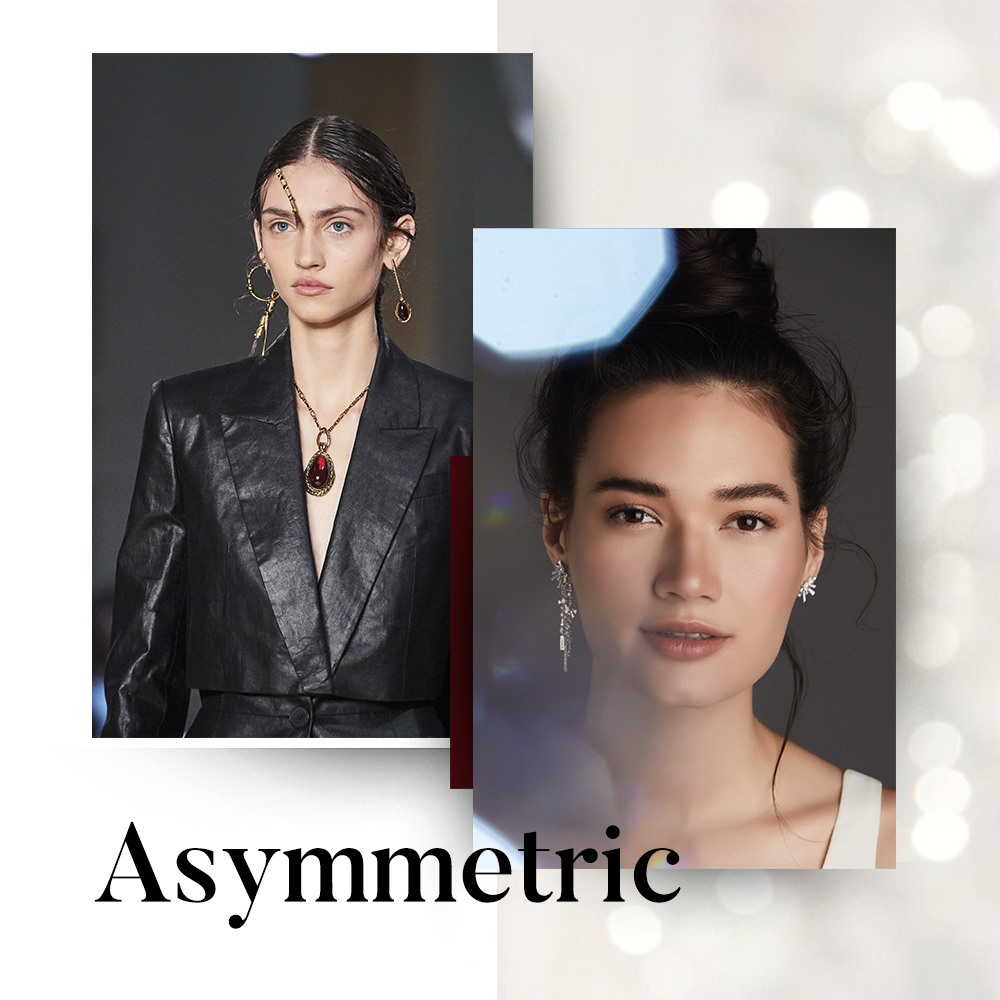 Asymmetrical
Not often seen in the jewelry world, this trend plays with asymmetry and creates new interest by throwing out old expectations that earrings should be perfectly identical or that jeweled necklaces should be anchored down the middle. Women can now spark new conversations by pairing a long diamond earring with a stud earring or wearing just one stunning earring to the gala. Necklaces are also no longer designed to be a perfect circle. Challenge your definition of beauty in the world of fashion and jewelry in this new decade of 2020.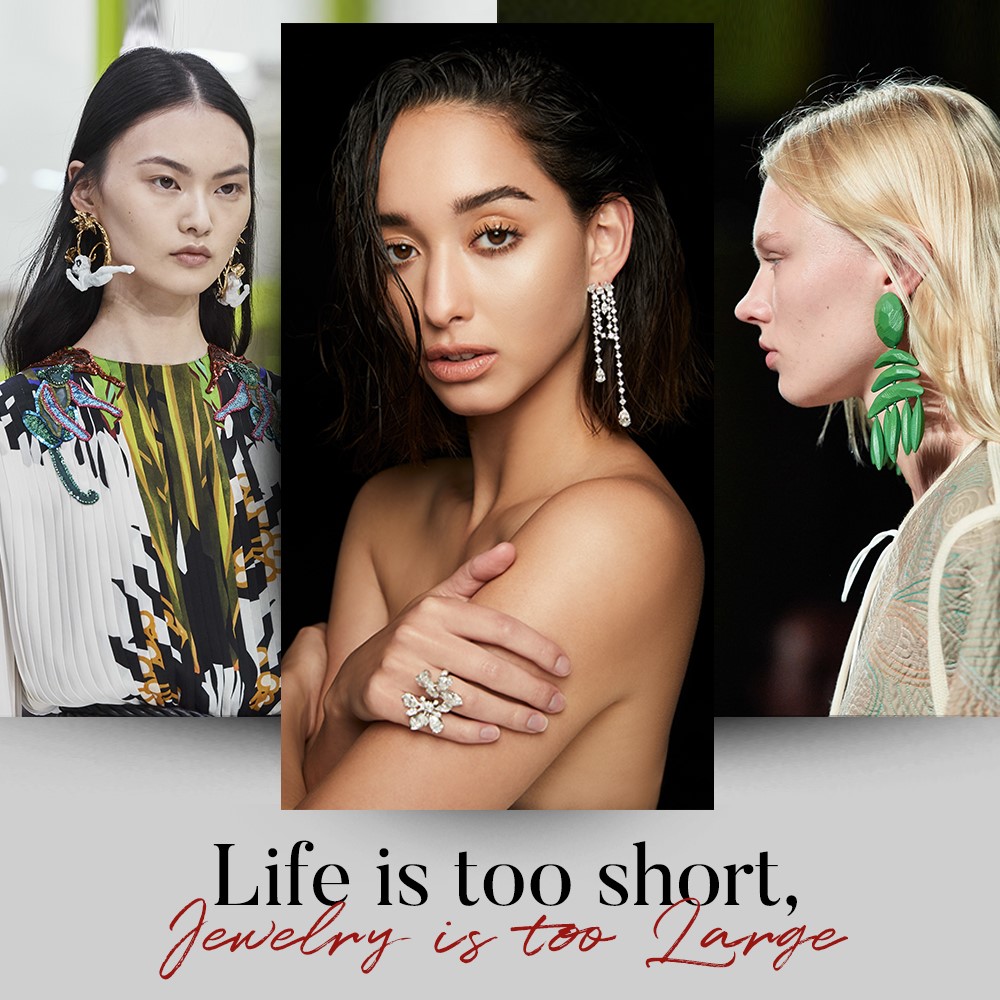 Life is too short. But jewelry is never too large.
The 1980s was not only the golden age of fashionable clothes. When culture rose to new heights, people's lifestyles did as well. People were extravagant in every way, including their jewelry. The trend has now made a full comeback with its decked-out "in your face" attitude. From long earrings, fanned-out necklaces to geometrical designs and floral inspirations, women will do well with bold choices in 2020. The trick with oversized jewelry is to choose just one or a few pieces to wear for a classy look.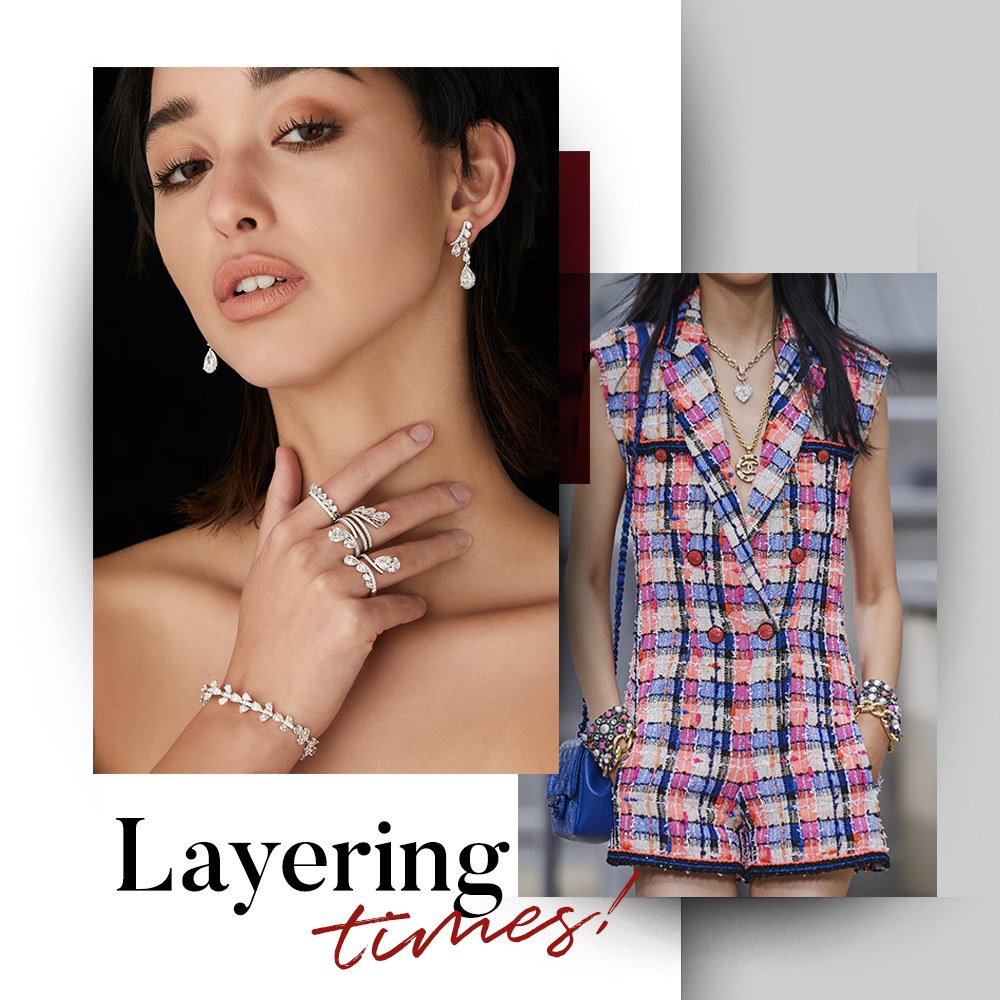 Time to Layer
The trend of layering accessories is growing stronger and gaining popularity. There's the mix-and-match of different ring styles on a single finger and the layering of necklaces, diamond pendants and bangles of different styles to curate an interesting look. The layering of jewelry that is trendy right now is not the bohemian style where everything is piled together, but it is about cutting back to the point of balance. The jewelry pieces are simple with perhaps some crystals. White gold may also be used for subtlety. The trend has inspired many brands to design accessories that already come with a layered design for convenience.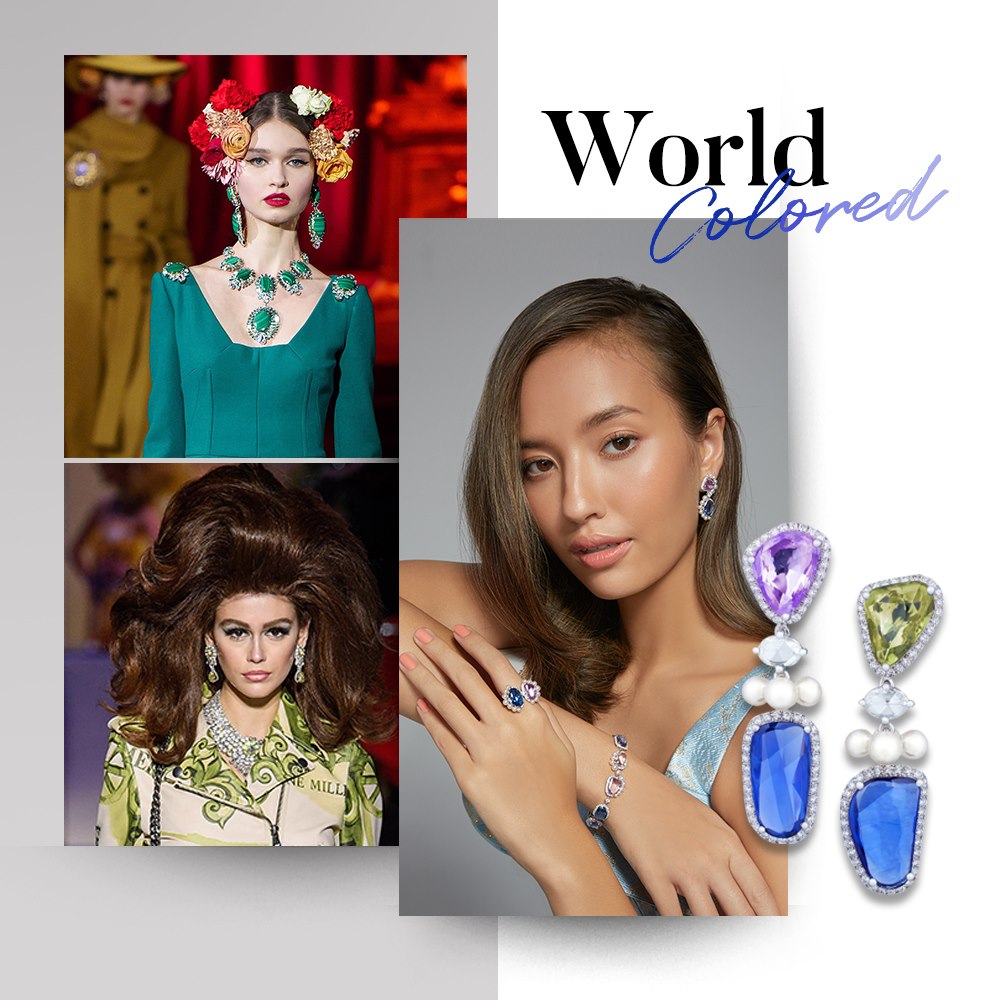 World of Colors
Though true that a brilliant diamond is clean on the eye and gives a luxurious sparkle, but if you're dressed in monotonous hues of black, white, or gray, colorful jewelry will help bring out that liveliness in you. The fashion jewelry industry is greeting 2020 with a trend that plays with color on a single piece of jewelry. The colors will no doubt be a big factor in selecting your new favorite piece. Our two cents for this trend: select multi-colored jewelry with complimenting colors that are just the right amount of fun without being messy to best enhance your personality.