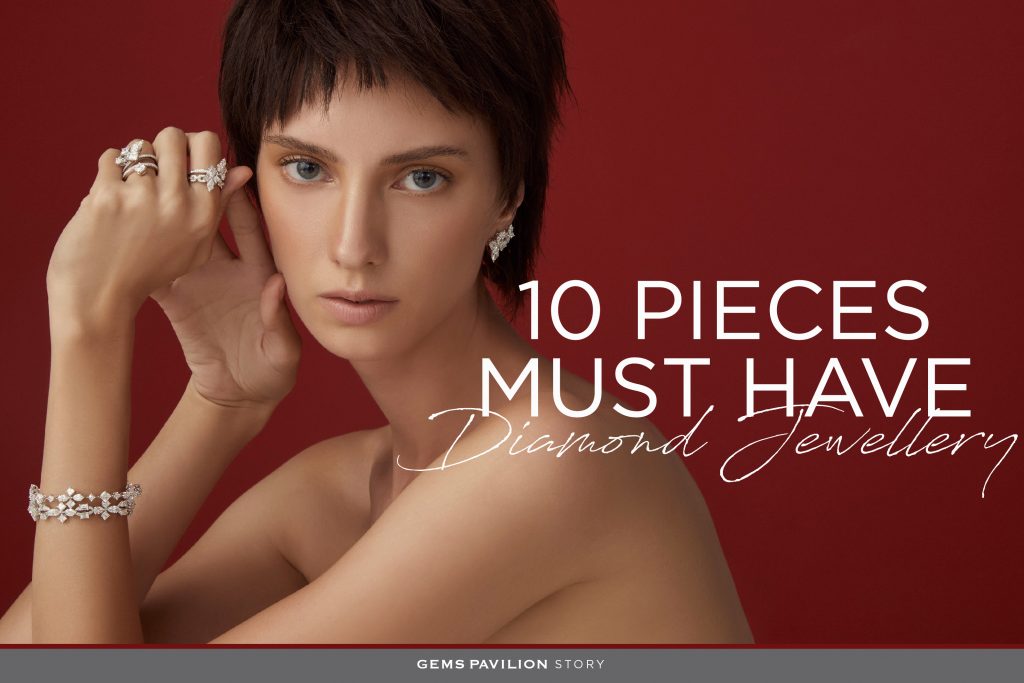 Experiencing the beauty on display at Gems Pavilion for the first time, some may be wondering where to start. From all the diamond earrings, necklaces, bracelets, and rings to choose from, which are the must have jewelry pieces to start your collection? To help you decide, we have curated a selection of 10 outstanding pieces of fine jewelry that we think are #MustHaveDiamondsForWomen.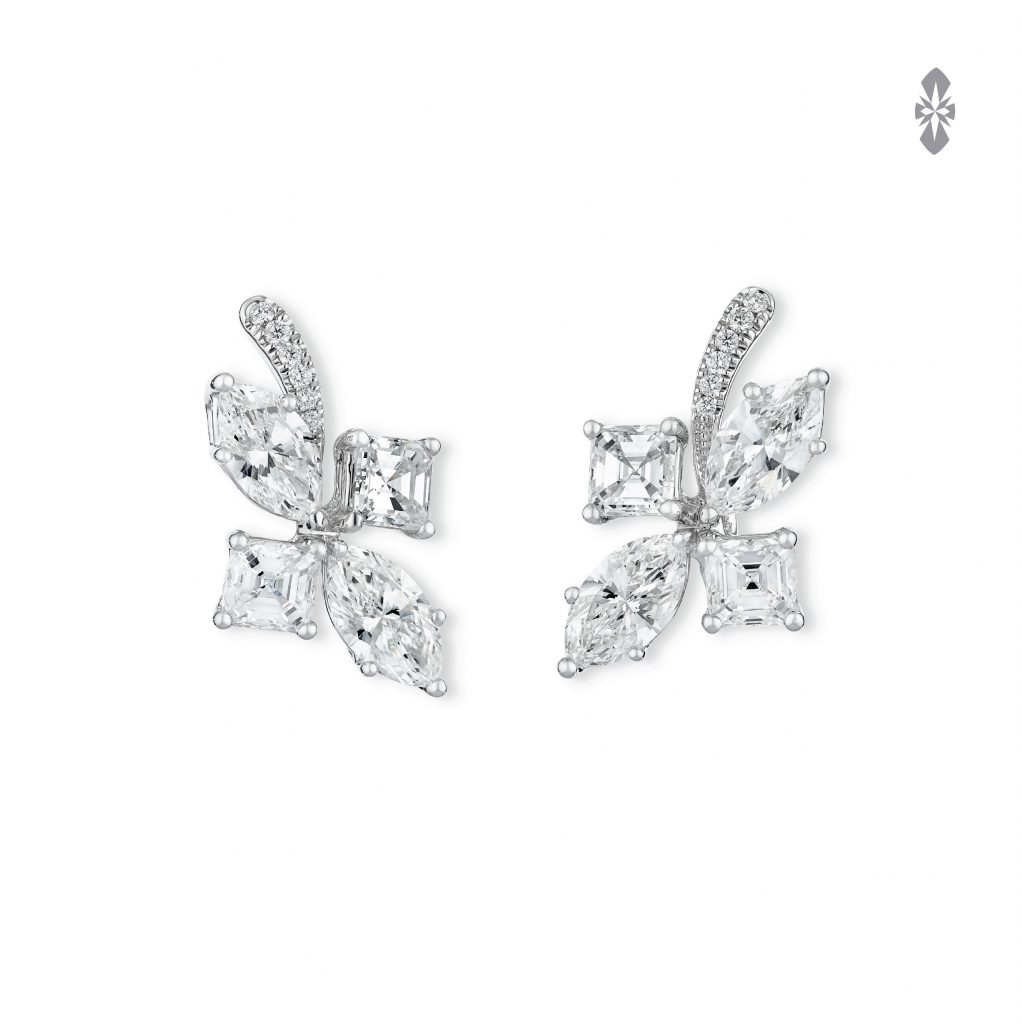 1. The Emblem diamond earrings – The design of this piece of fine jewelry is inspired by the Gems Pavilion logo and can be styled beautifully for men and women alike. Price: 750,000 baht.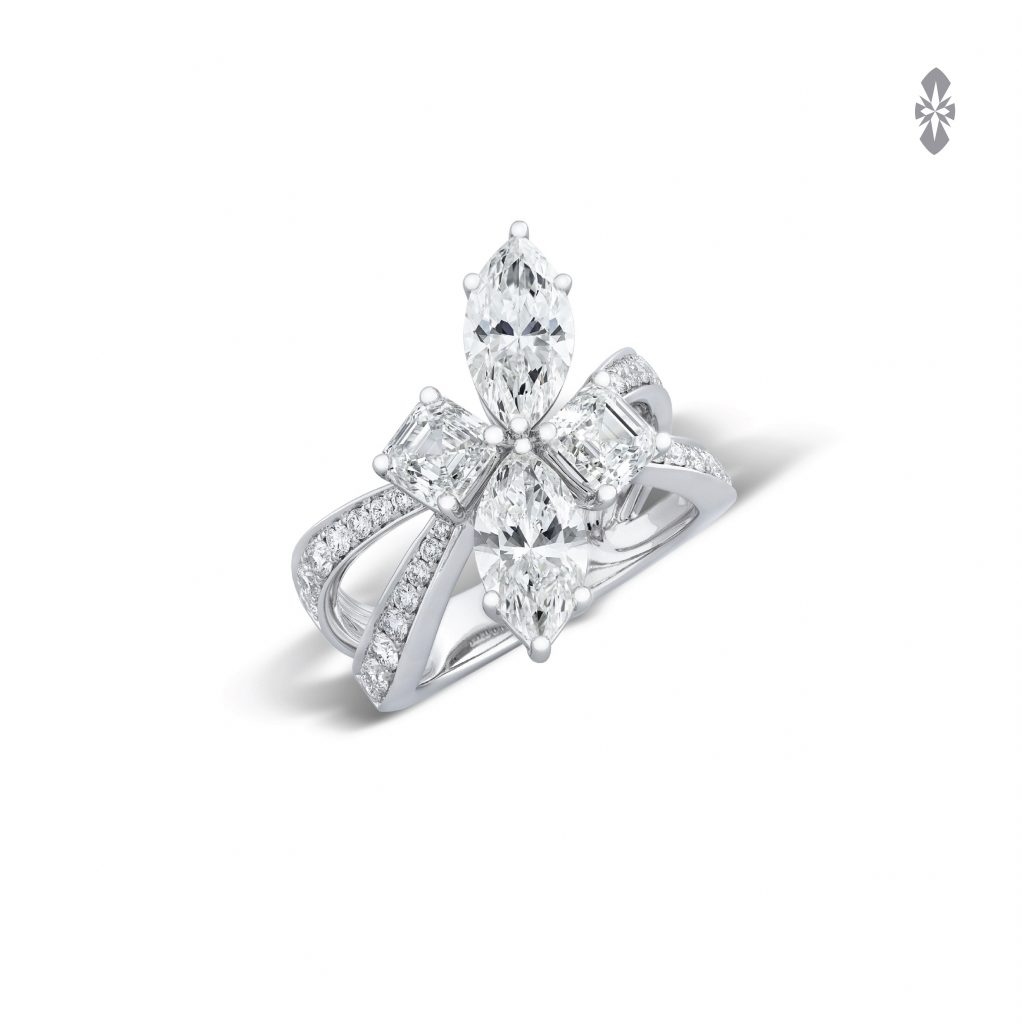 2. The Emblem diamond ring – This logo-inspired diamond ring is a recognizable stunning piece from Gems Pavilion. Price: 930,000 baht.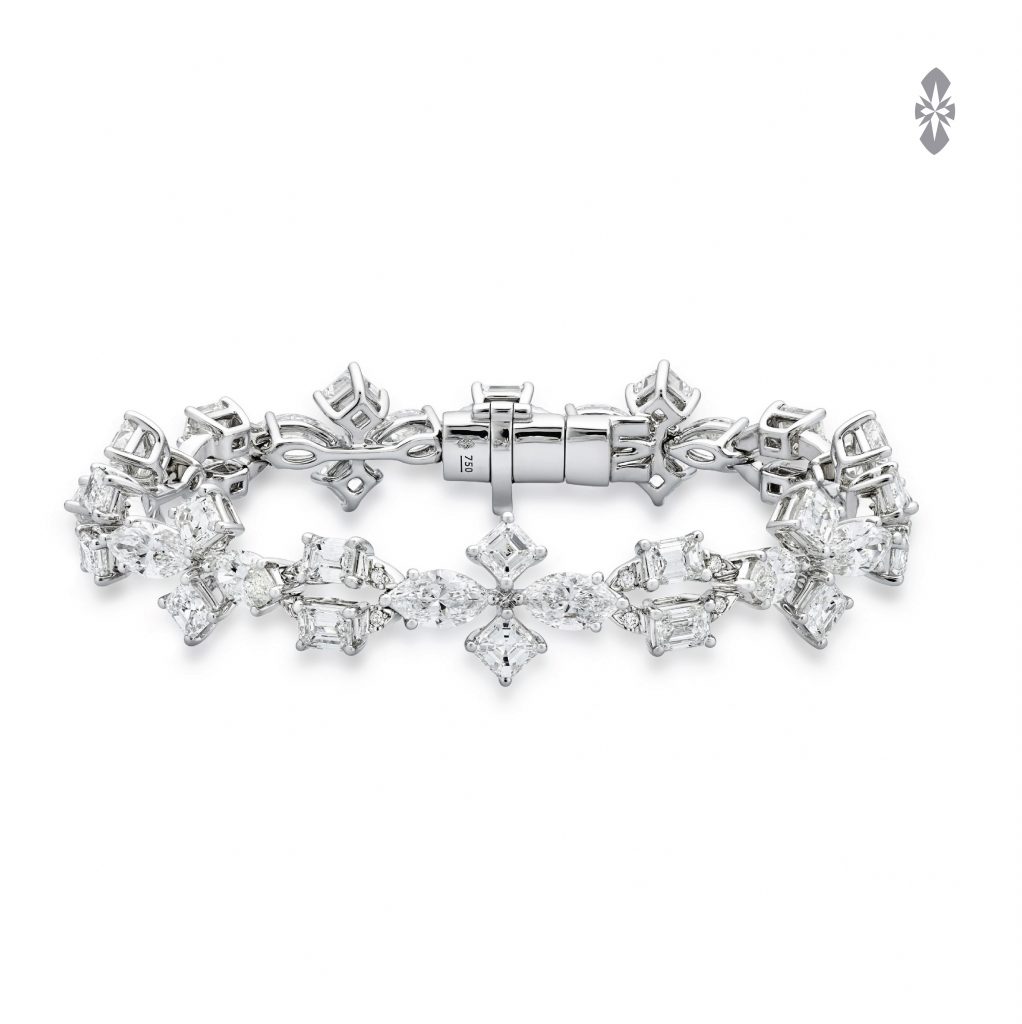 3. The Emblem diamond bracelet – This logo-inspired diamond bracelet pairs well with a pearl bracelet. It can be styled as a choker as well. Price: 2,050,000 baht.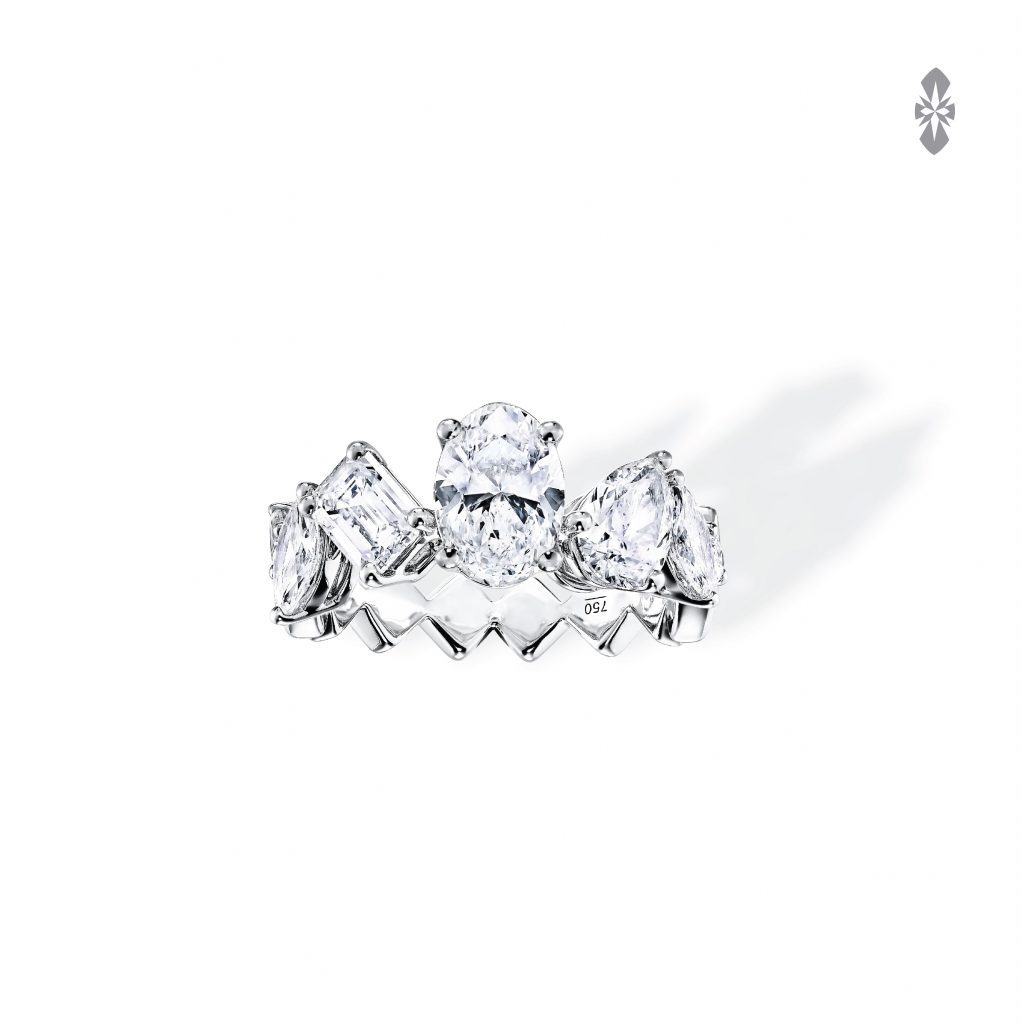 4. The Iconic diamond ring – Crowned as Gems Pavilion's most popular diamond ring, this original design is a true must have jewelry piece for all occasions. Prices start at 265,000 baht.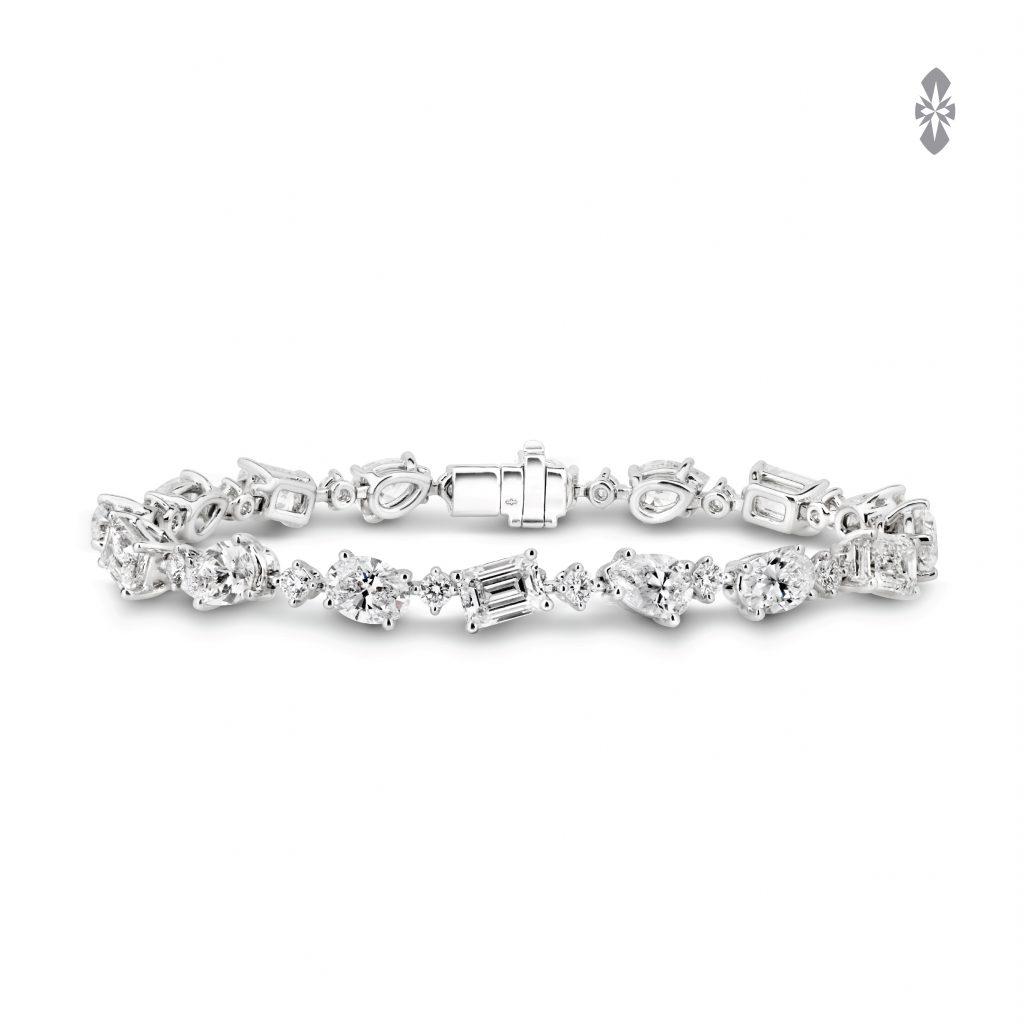 5. The Iconic diamond bracelet – This unique multi-shaped diamond bracelet pairs easily with everyday looks. Prices start at 1,050,000 baht.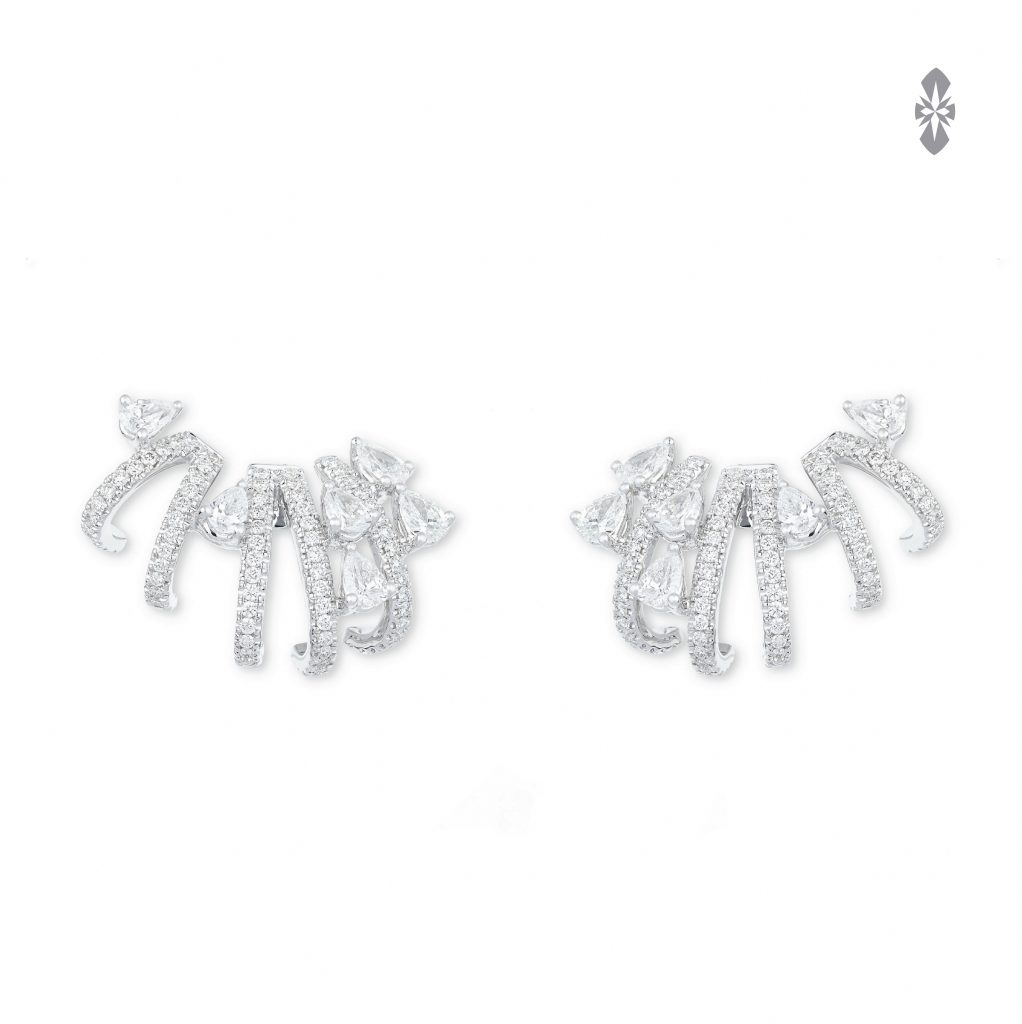 6. The Exquisite diamond earrings – This is another popular pair of diamond earrings from Gems Pavilion. Its ear-hugging design adds a fun and elegant touch to your favorite looks. Price: 169,000 baht.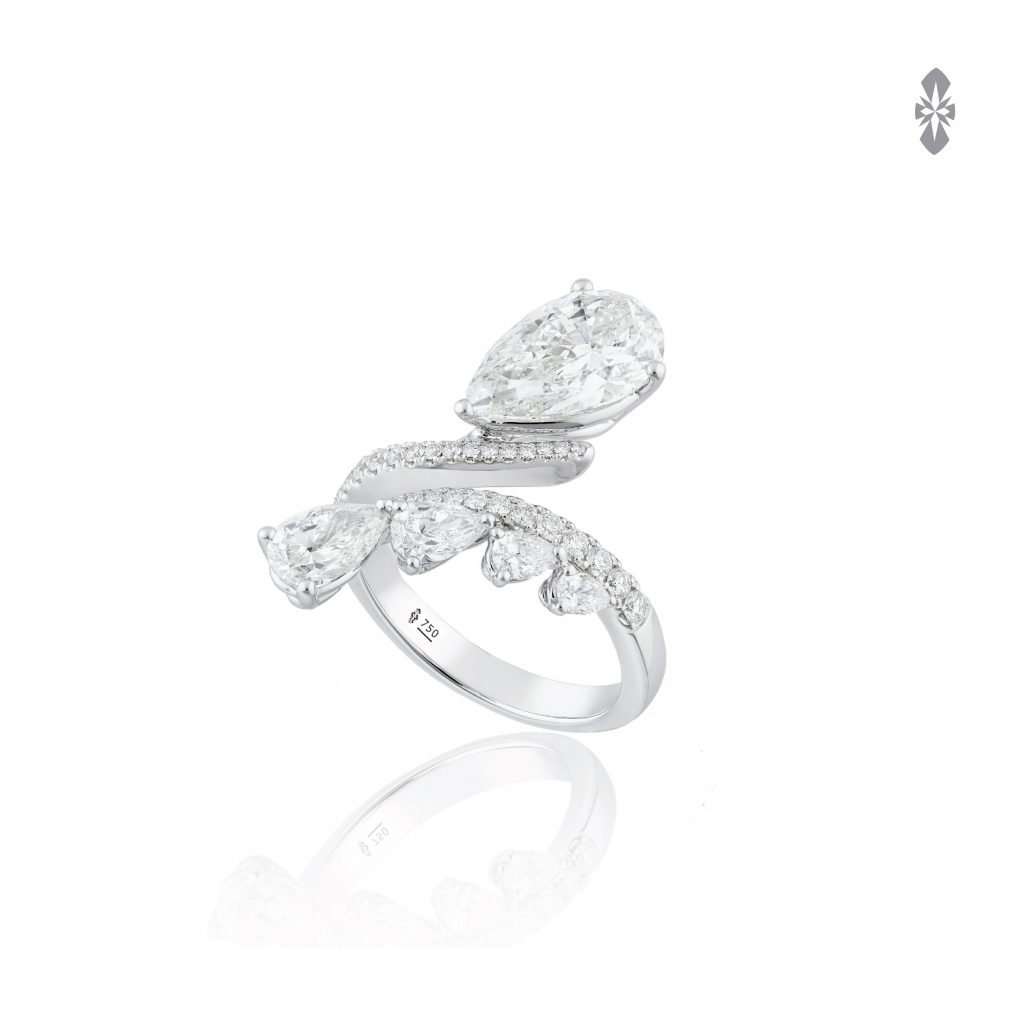 7. The Exquisite diamond ring – This teardrop diamond is presented in a modern design that elongates the finger. Price: 1,250,000 baht.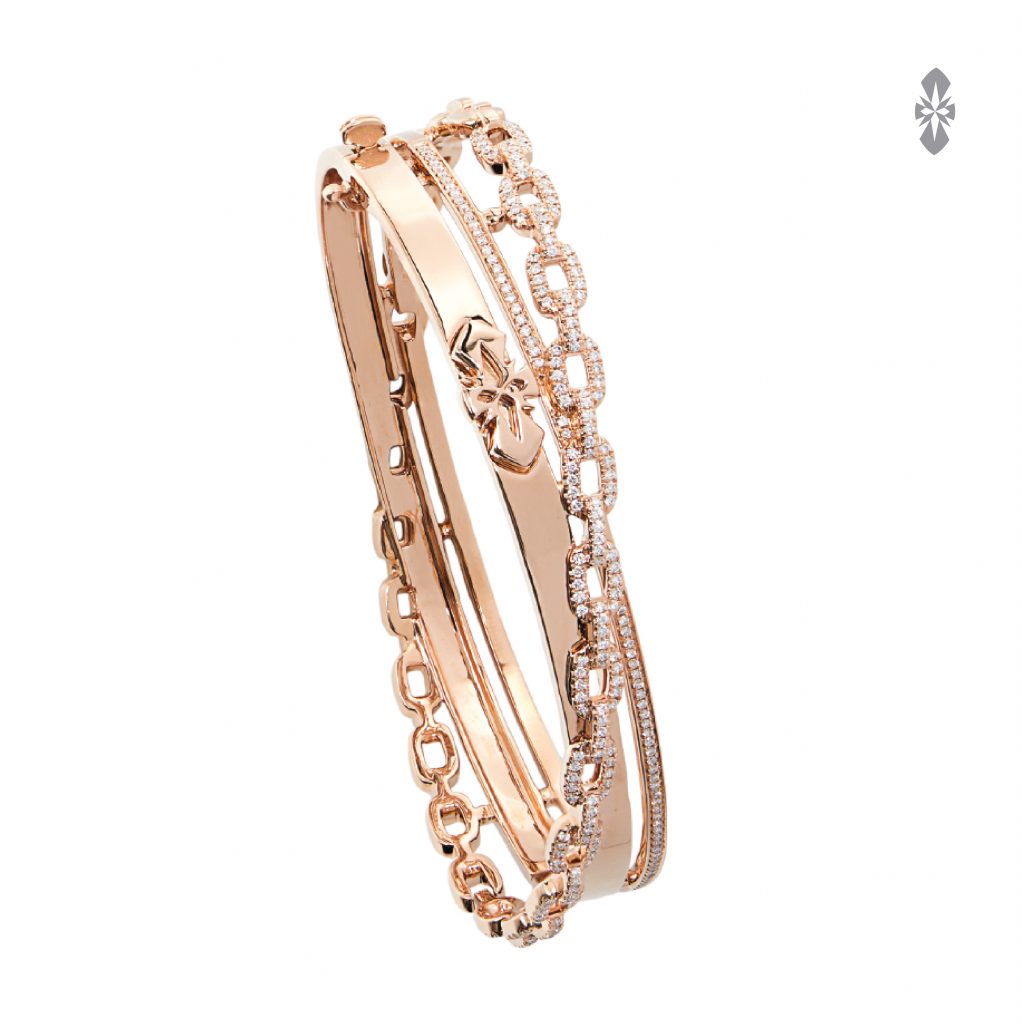 8. The Chain diamond bangle – This diamond chain bangle is unique to Gems Pavilion and is one of the top selling must have jewelry of the year. Price: 220,000 baht.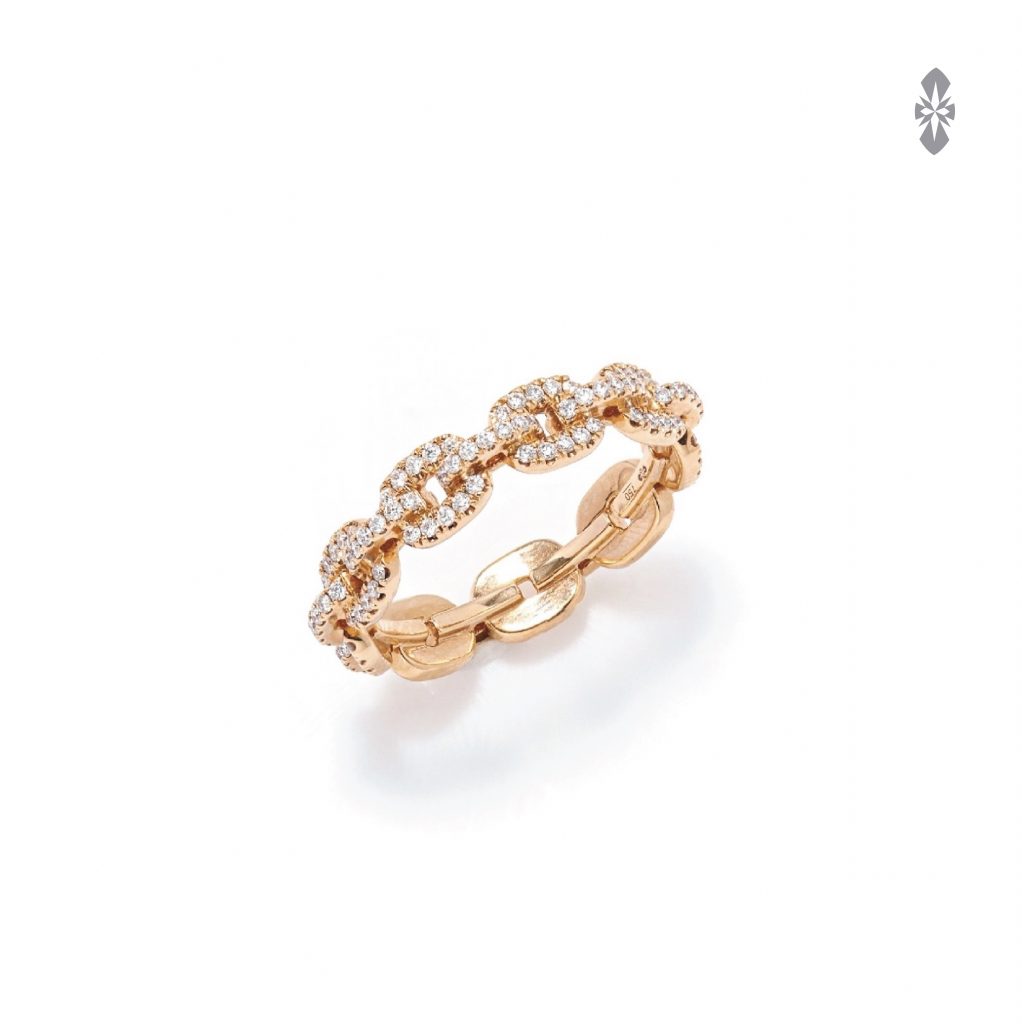 9. The Chain diamond ring – This diamond ring captivates all eyes with its sophisticated and beautiful design. It is an everyday ring for everyone. Prices start at 49,000 baht.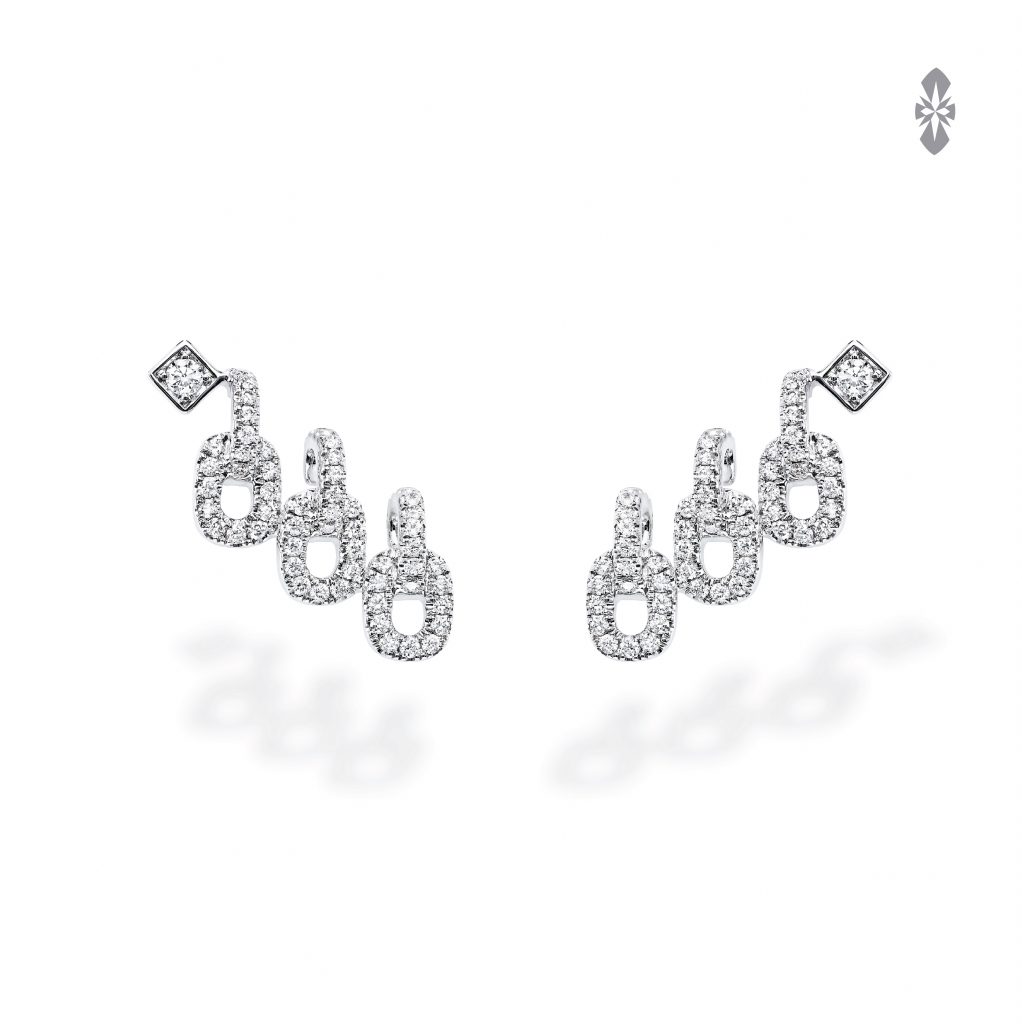 10. The Chain diamond earrings – The Chain diamond earrings come in many styles at Gems Pavilion. You can choose the design, size, and colors that make the ring unique to you. Price: 175,000 baht.