Five jewelry pieces that stole the scene
Hollywood movies from the past to the present have elements that stick out to us, whether it be the storyline, soundtrack, memorable quotes, or the costumes that the designers had thoughtfully put together. And many times, a subtle piece of jewelry commanded all the attention. Here are five movies where the jewelry played a memorable role.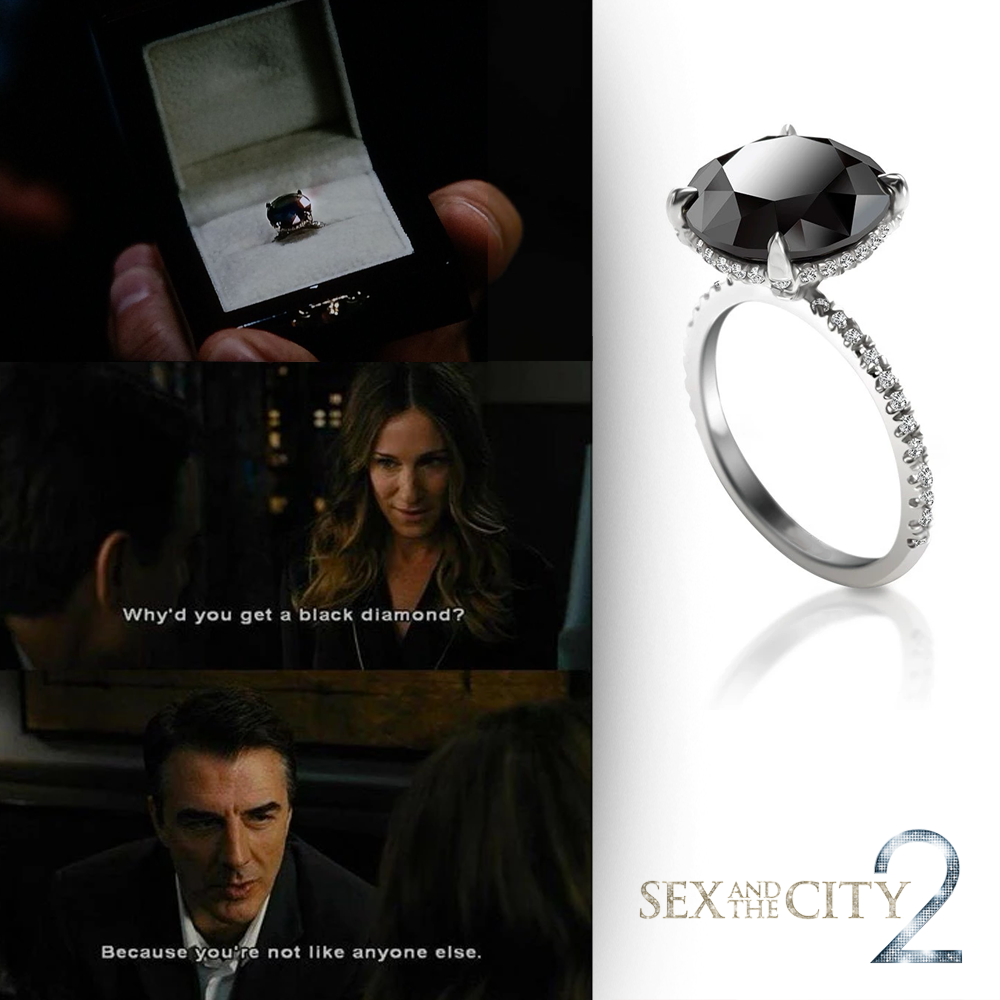 Sex and the City 2
From the popular series to the stylish film sequel, the characters' relationship took its time to ripen. Finally, Carrie Bradshaw's (Sarah Jessica Parker) black diamond engagement ring appeared in Mr. Big's hands, forever shifting trends from the traditional engagement ring. Before handing over the 5-carat black diamond ring, Mr. Big told Carrie, "Because you are not like anyone else." This special ring is set on 18K white gold with 80 diamonds, designed by Itay Malkin in collaboration with Sarah Jessica Parker.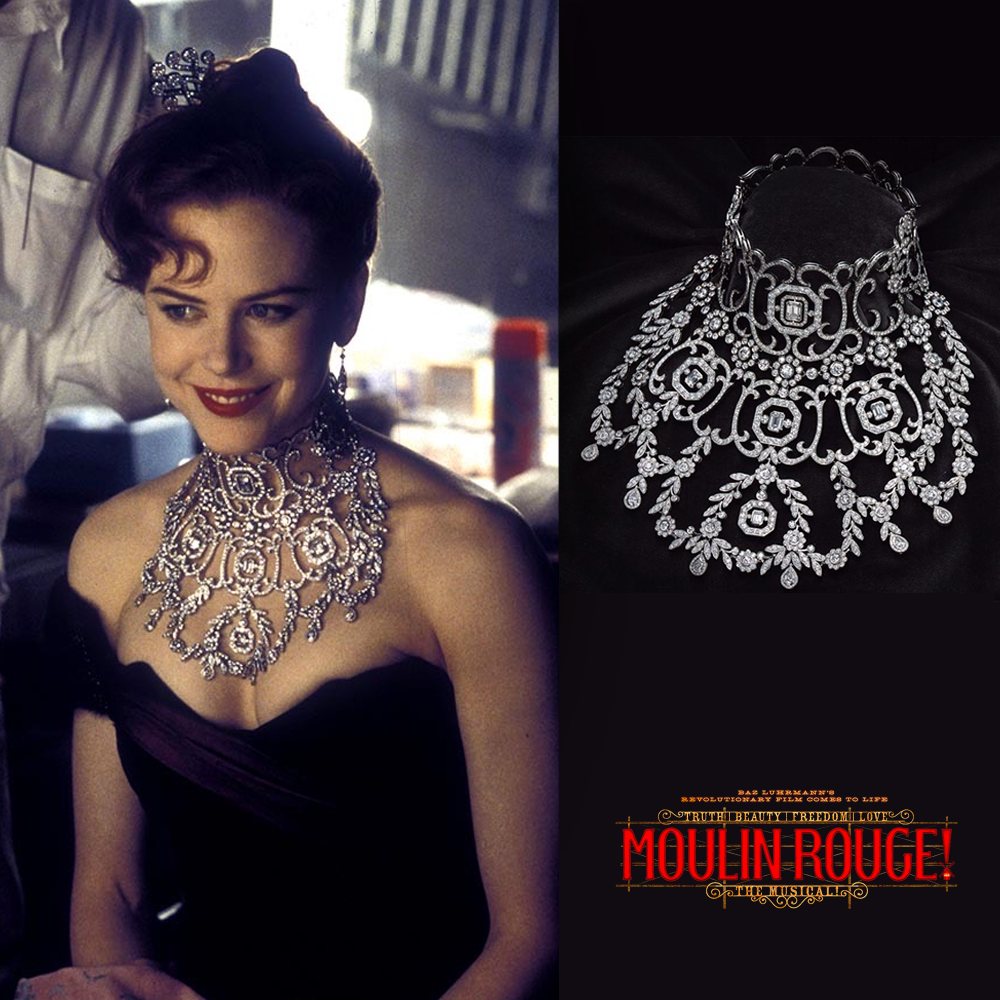 Moulin Rouge
In one of the most lavishing films in history, from stunning sets to memorable costumes, luxurious jewelry was an integral element. The diamond necklace that fans out on the lovely neck of actress Nicole Kidman who takes the role of temptress Satine, consists of 1,308 diamonds created by Australian designer Stefano Cantur. The piece played an important role in the heart-wrenching relationship shift between Satine and her lover Duke of Monroth, played by Richard Roxburgh.
Titanic
In the last scene of Titanic where Rose, the surviving character, is telling her tragic love story that sank with the Titanic, many people wonder why she let the blue necklace that we all know in the name of "The Heart of the Ocean" fall to the depths of the ocean. The blue necklace was said (in the movie) to have belonged to Louis XVI. Worth millions of dollars, it symbolizes the passion for life and the love of money, something that Rose rejected her whole life, in the same way that she rejected the man who gave it to her.
Pretty Woman
Pretty Woman is a romantic comedy starring the stunning Julia Roberts. It wasn't only her beautiful smile that was talk of the town, but also the necklace that Richard Gear gives to her to wear with her long red dress. The necklace features 23 pear-shaped rubies and each ruby is surrounded by diamonds, making a heart shape. The necklace was designed by Fred Joaillier and is valued up to 1.35 million dollars.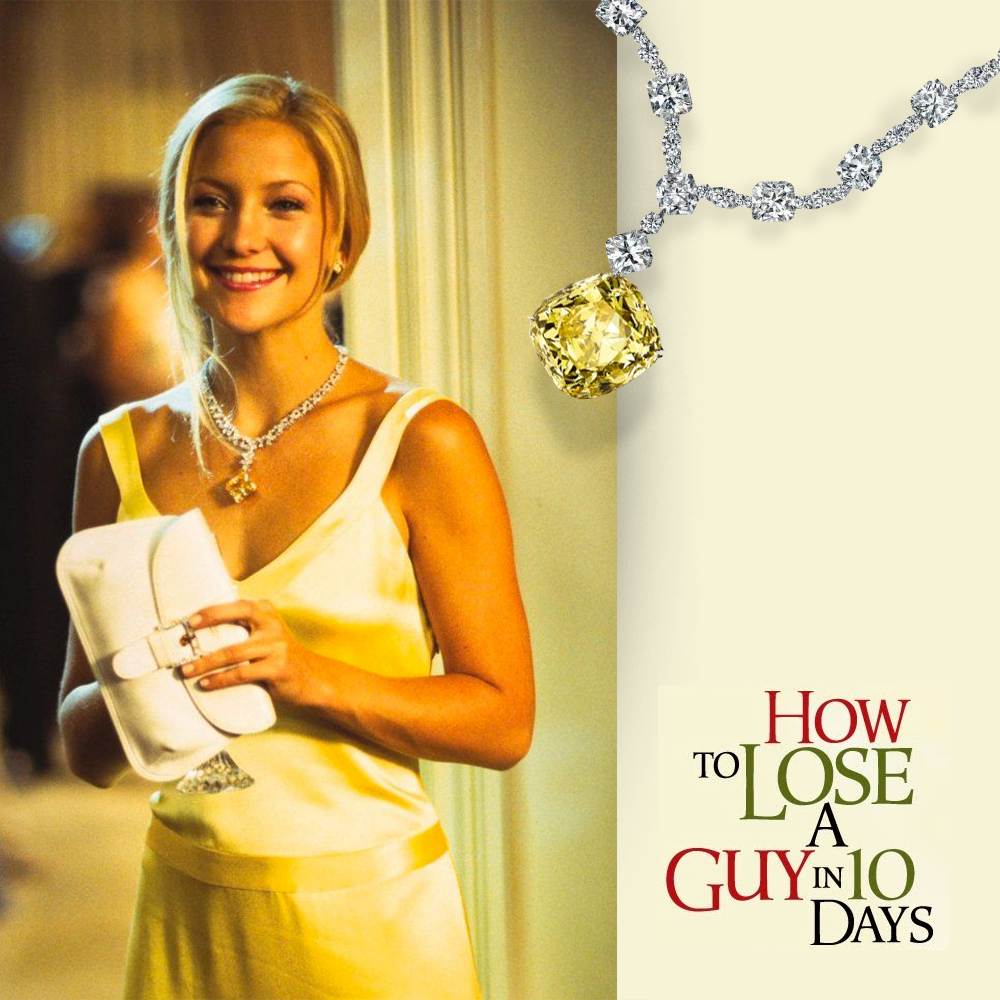 How to Lose a Guy in 10 Days
In this romantic comedy, the gala scene was one scene where us trouble-makers-at-heart would have loved to do what Kate Hudson did. But more impressive than Hudson's daring character was the Isadora necklace, featuring an 84-carat yellow diamond. The necklace was specifically designed to be worn in this movie. With a value of about 5 million dollars, it was the most expensive piece of jewelry to be commissioned for a movie at the time.