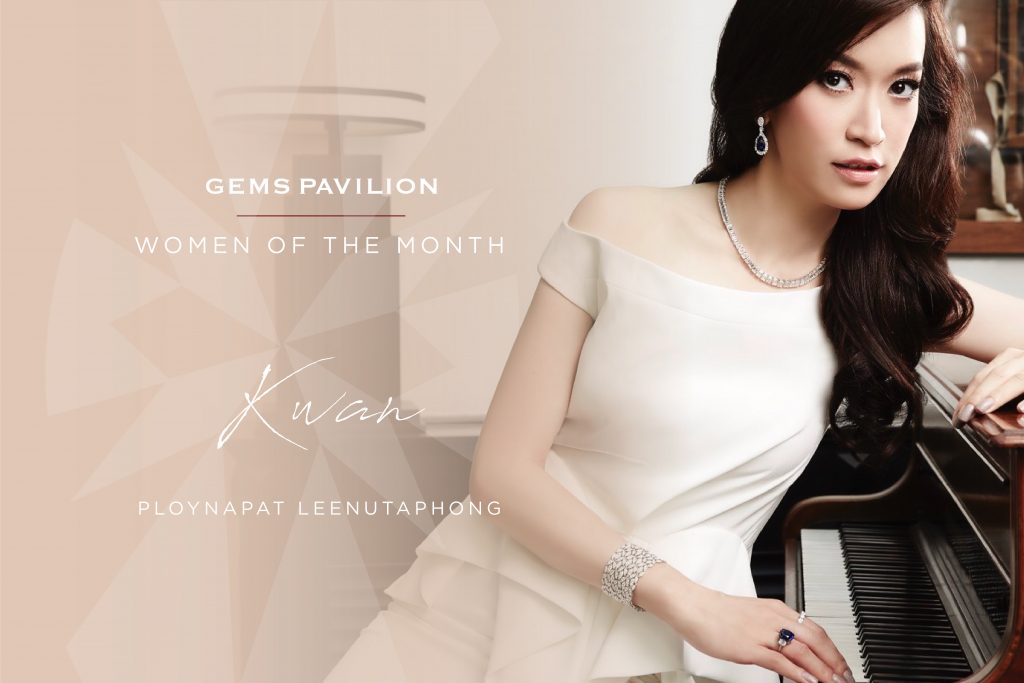 This month, let's get to know the life and story of an amazing woman whom GEMS PAVILION admires and praises as a style icon.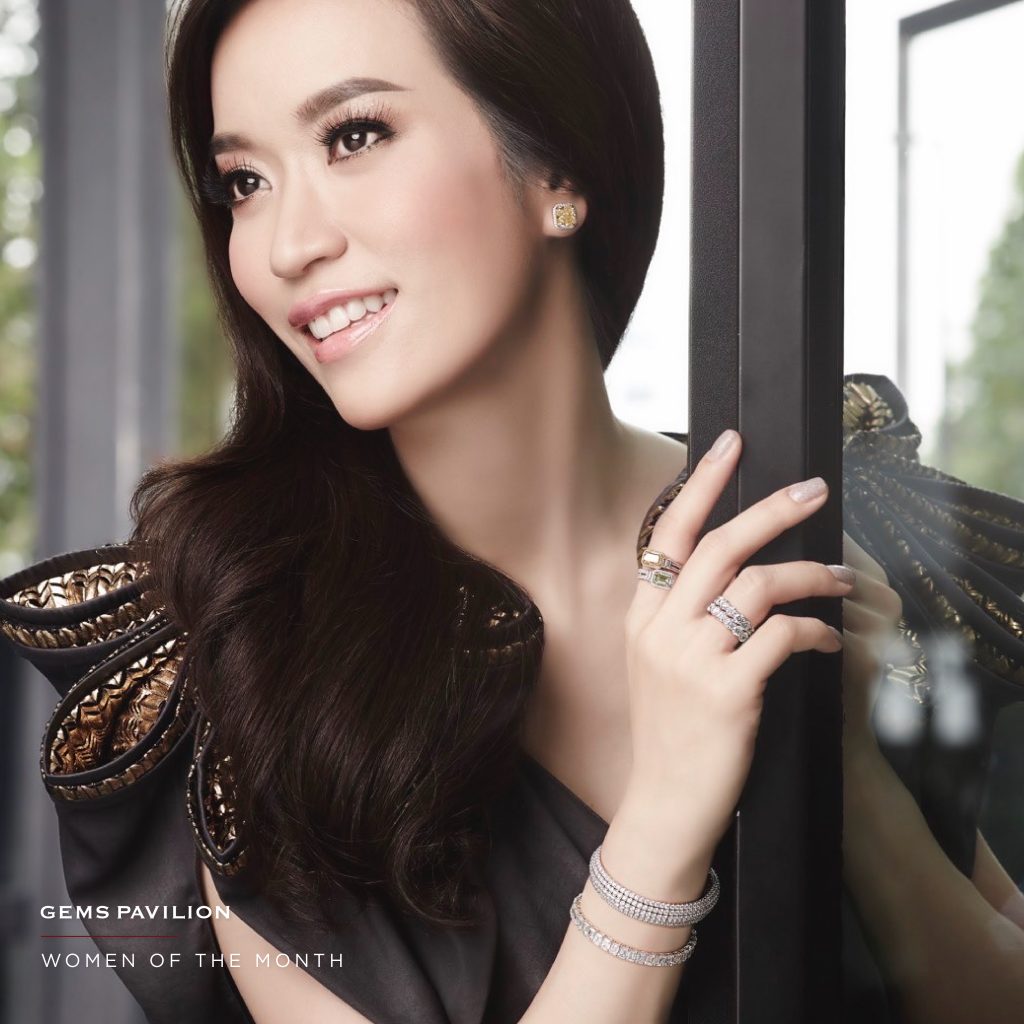 Who: M.L. Ploynapat Leenutaphong (Khun Kwan) is the daughter of M.R. Supadis and LT. Col Nipapan Diskul. Khun Kwan earned a bachelor's degree from the Faculty of Arts, Chulalongkorn University, and a master's degree in Technology Management from University of New South Wales in Australia. She began her career after completing her master's degree as an executive at Sharich Holding, a business group specializing in automobiles and innovative products such as the supercar "Lamborghini", the hypercar "Koenigsegg" and the world's no.1 smart electric scooter "NIU". Not only that, Khun Kwan is also an authorised importer of iRobot – No.1 robot vacuum from the United States, iQAir – high quality air purifier from Switzerland and StylPro – the world's first makeup brush wash that cleans and dries brushes from the United Kingdom. Finally, she is known as a Founder and Chief Happiness officer of Sharich Health Co., Ltd. For the first time in Thailand, she launched SHARISMA brand with Super Supplement, a Nobel Prize-winning science that focuses on anti-aging at the cellular level.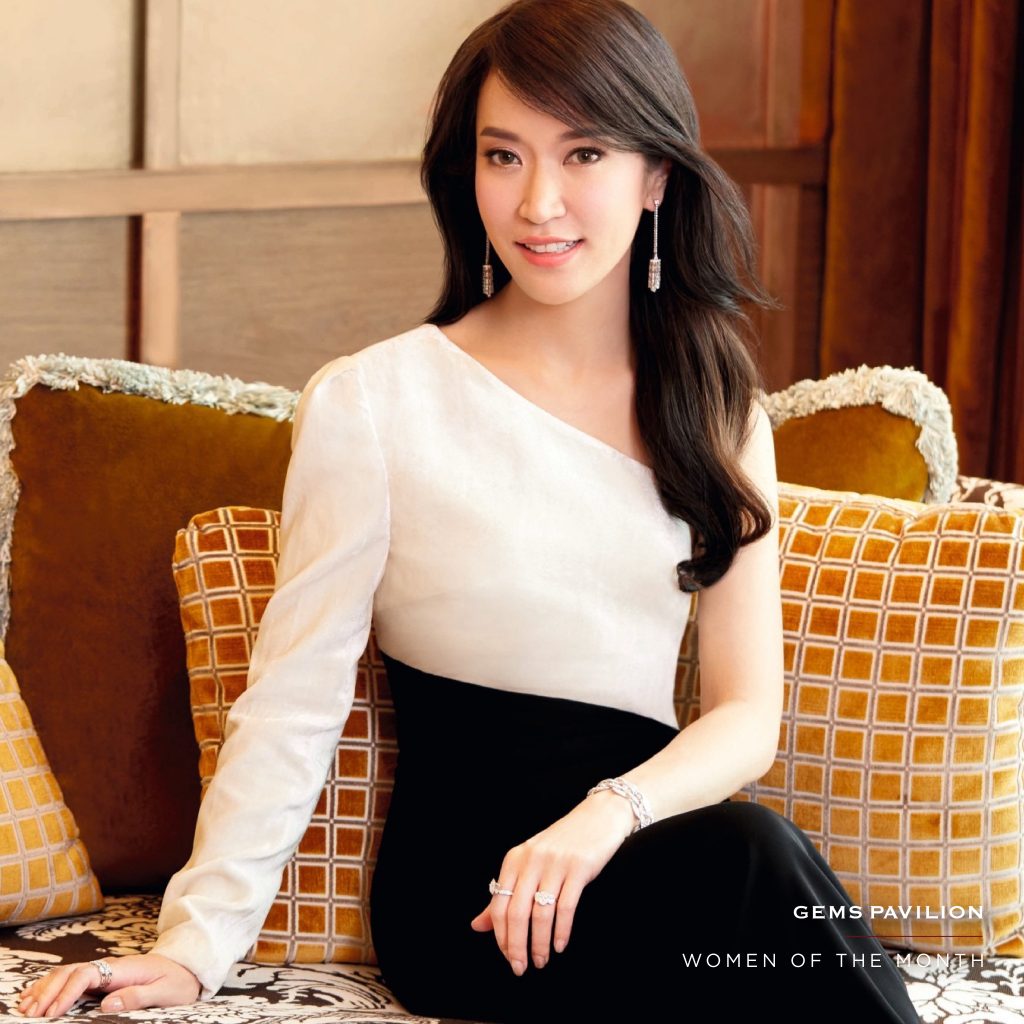 When: Khun Kwan is well-known for her sense of style which she displays at social and charitable events as well as on casual days. She always stands out in her effortlessly elegant gowns and diamond jewellery that complements her style perfectly. Her fashion sense also goes well with her favorite activities, which she enjoys doing with her husband (Khun Nut – Apichat Leenutaphong) and two sons (Thee – Theetat and Tan – Surapat Leenutaphong) to unwind after a long day. Despite being a working woman who excels as a top executive, Khun Kwan still finds time to relax. This is why she is regarded as an accomplished woman who knows how to strike a good work-life balance.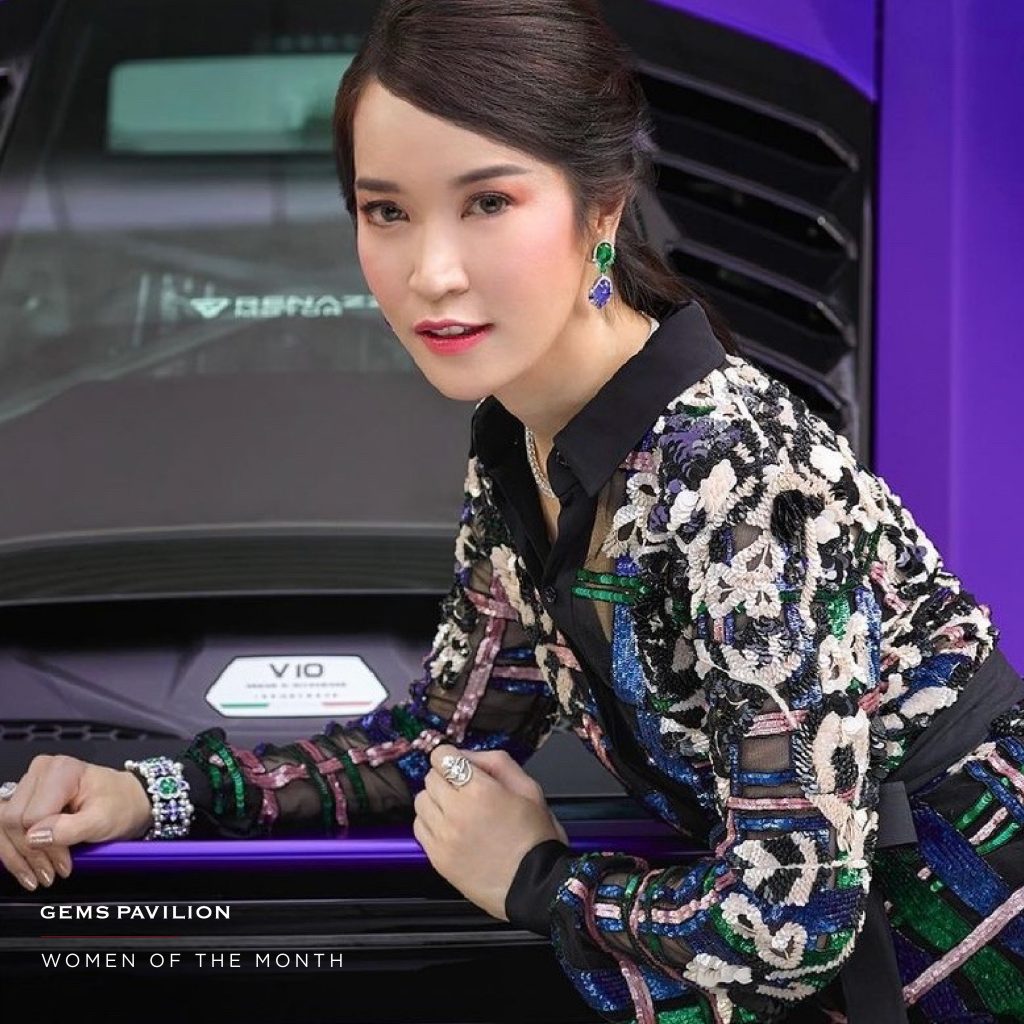 How: Aside from her excellent personal taste, another factor that distinguishes her style from the crowd is her choice of jewellery which is appropriate for the location and occasion of each event. Khun Kwan will opt for casual earrings and rings that are simple but sleek for daytime events. While she prefers lengthy earrings, rings and diamond bracelets that appear more eye-catching for social or evening occasions. It is no surprise, then, that Khun Kwan is recognized as one of Thailand's most attractive and admirable female celebrities with style.