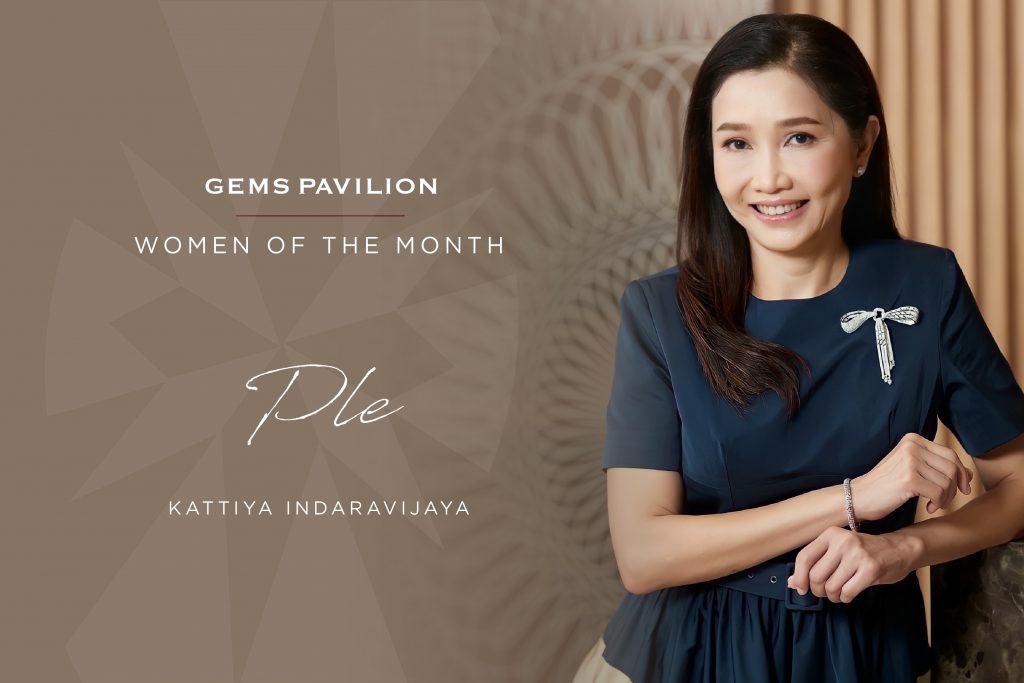 Women of the Month
Following the lives and lifestyles of women that Gems Pavilion admires as a style icon
Who: "Ple" Kattiya Indaravijaya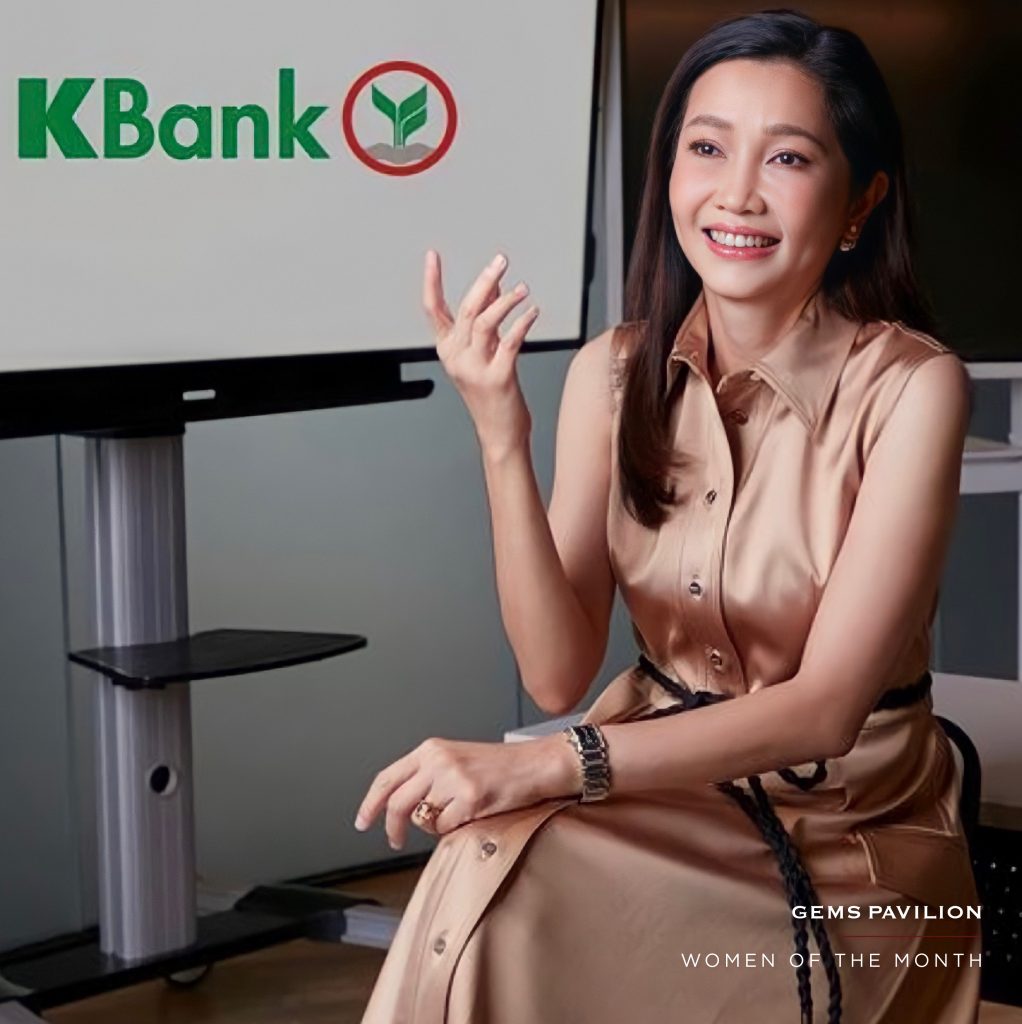 What: Many may know Ple as the CEO of Kasikorn Bank and a talented visionary. Ple, on the other hand, sees herself as your average woman. Other than being interested in marketing and business management, she was interested in jewelry trends from a young age and dreamed of having her own high jewelry brand.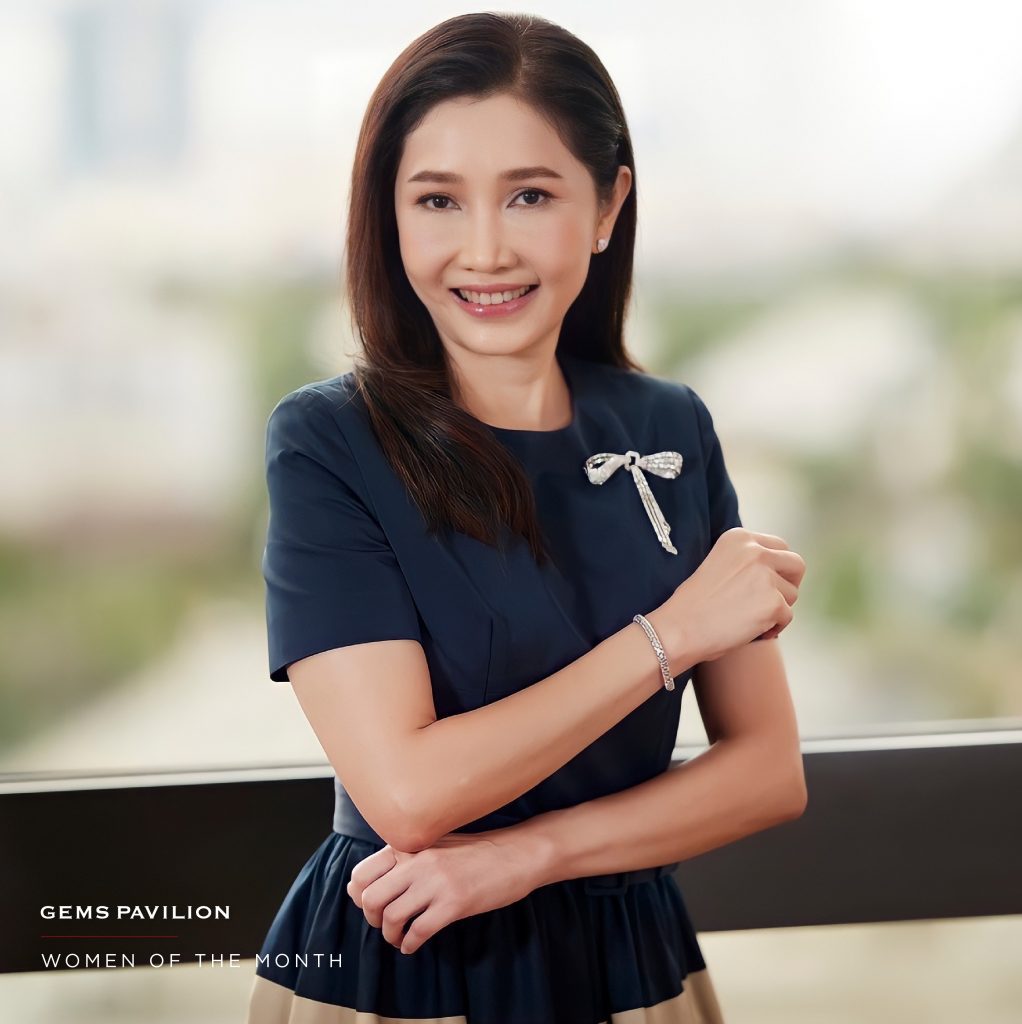 When: We often see Ple in her CEO role where her confidence shines through all the way down to her jewelry choices. Ple said that if she had to choose a few jewelry pieces to mix and match with, she would choose classic pieces that can be used on many occasions, like a diamond brooch or bangle. Many years ago, Ple had an opportunity to wear diamonds from Gems Pavilion in the Wisdom event. She was impressed and felt that as a Thai brand, Gems Pavilion's designs speak to her aesthetic. After the event, she decided to buy her first diamond piece from Gems Pavilion.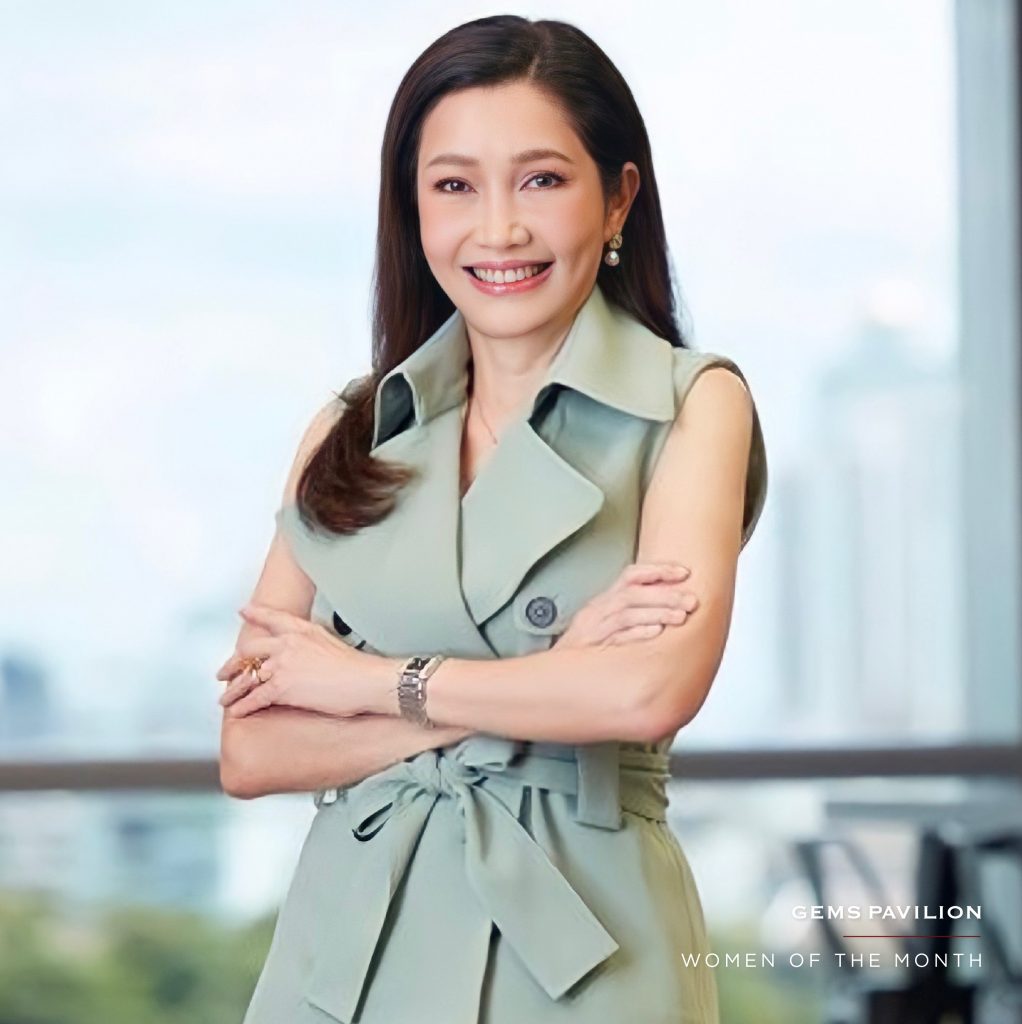 How: Ple's admirable talents and experience makes her a role model in many areas. Fashion-wise, we would describe Ple's style as classy. Ple's wardrobe is simple and smart, fit for a true working woman. When dressing up for special occasions, she would grab must-have pieces like a diamond brooch or a diamond bangle from Gems Pavilion to complete her outfit and make it more memorable. Ple shared that when deciding on which diamond pieces to buy, she would choose pieces that are versatile and long-lasting. Having her own high jewelry brand today, Ple has been able to fulfill her childhood dream and showcase a side of her that is lesser known.