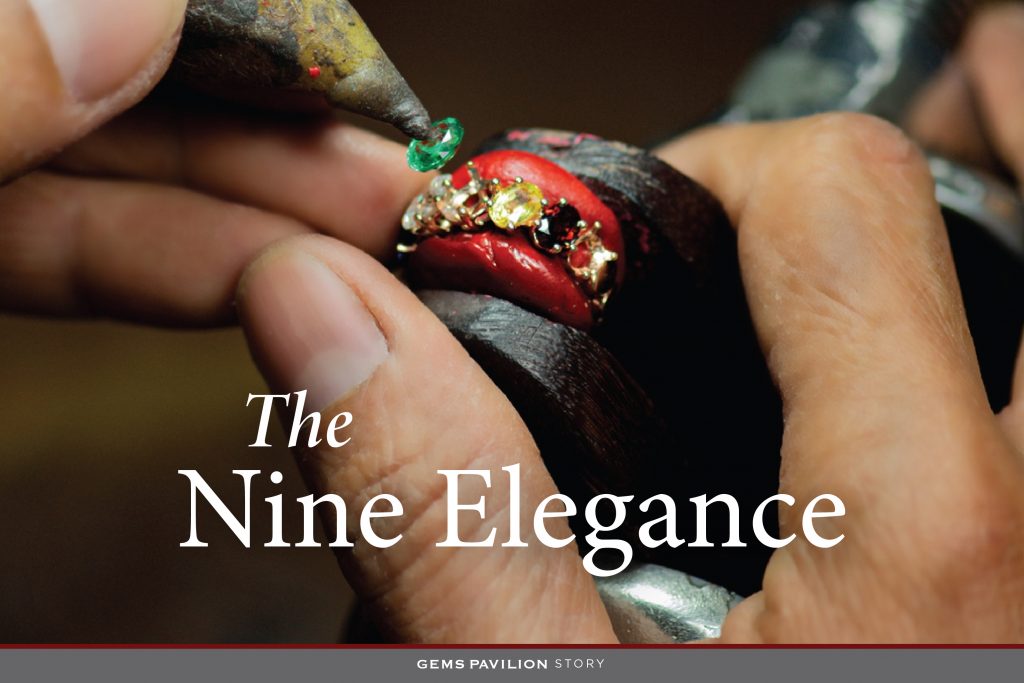 This notable piece of jewellery is worthy of possession. Other than its beautiful allure, the meanings behind the ring give you something to celebrate every day. Gems Pavilion's new Navaratha ring breathes new life into the traditional design. Its modern appeal will give you no hesitation in styling it with your everyday look. At Gems Pavilion, we believe that the power of gemstones will bless the owner and wearer with auspicious energy. The Navaratna ring is the epitome of gemstone rings. Its long history of mystical qualities gives the ring an aura that one cannot help but be drawn to.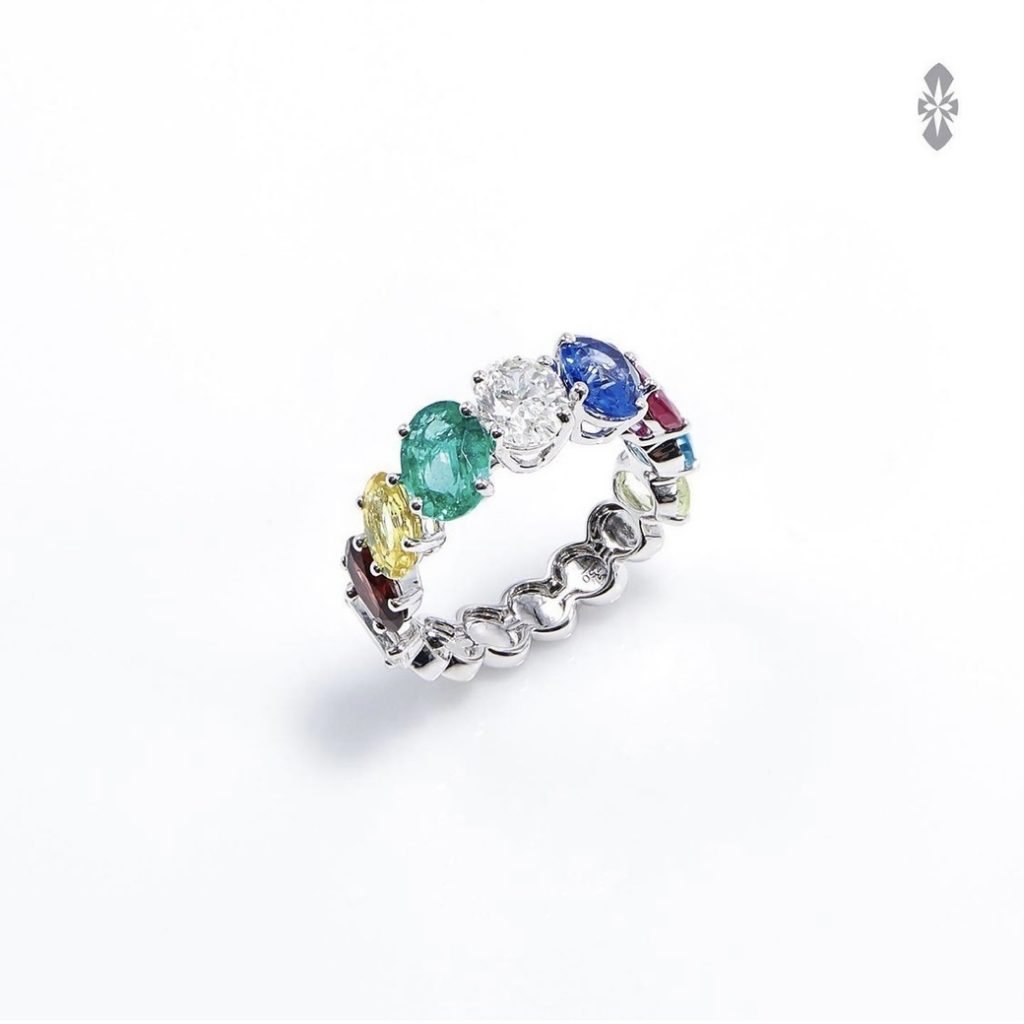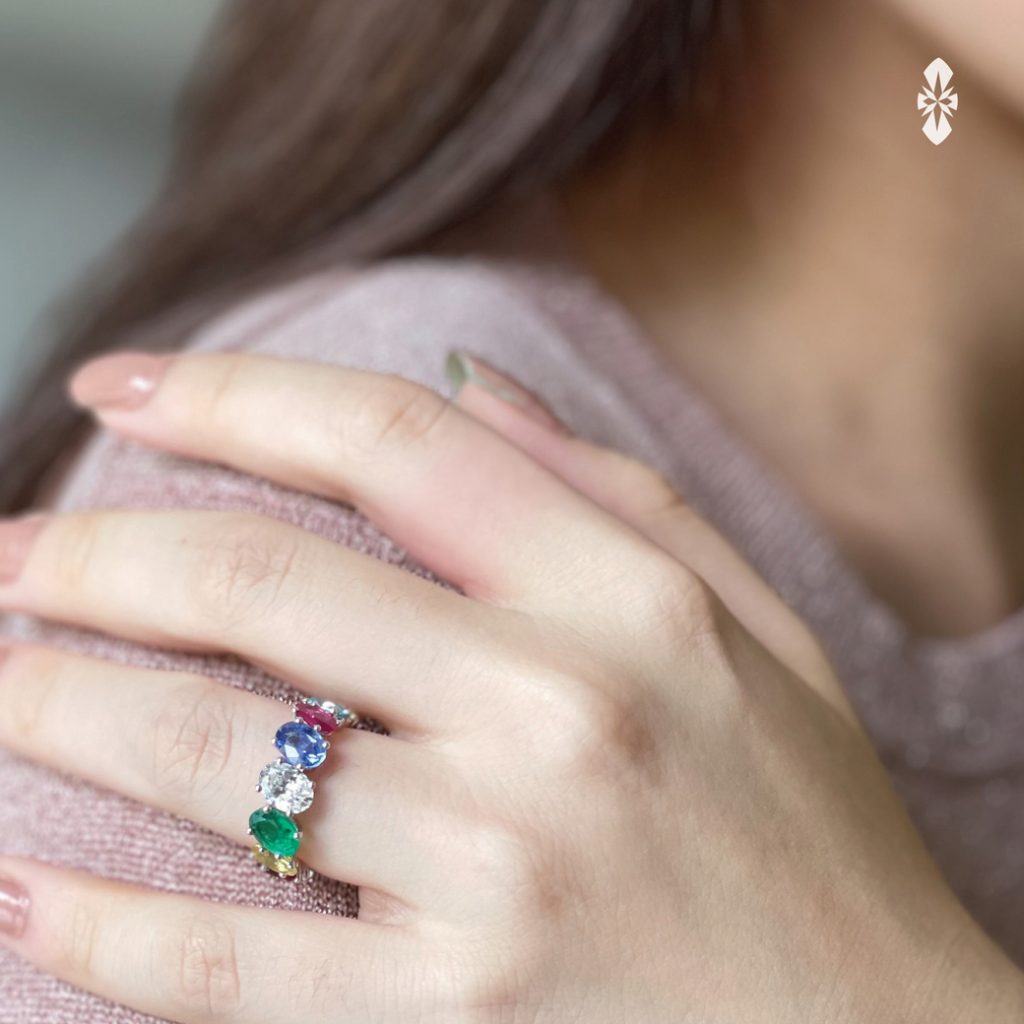 What is unique about Gems Pavilion's Navaratna ring? It goes without saying that every piece of jewellery by Gems Pavilion is designed with the greatest care, from the selection of gemstones to the expert craftsmanship. This Navaratna ring is a marvelous beauty on a shank of white gold with pink gold plating. The nine gemstones are elegantly arranged with thought put in every detail. The modern design sets it apart from traditional Navaratna rings.
What is a Navaratna ring? A Navaratna ring brings together nine coloured gemstones, each with its own special meaning, and is worn as decorative jewellery. Each stone is meticulously selected using the highest standard of the Gems Pavilion Standard.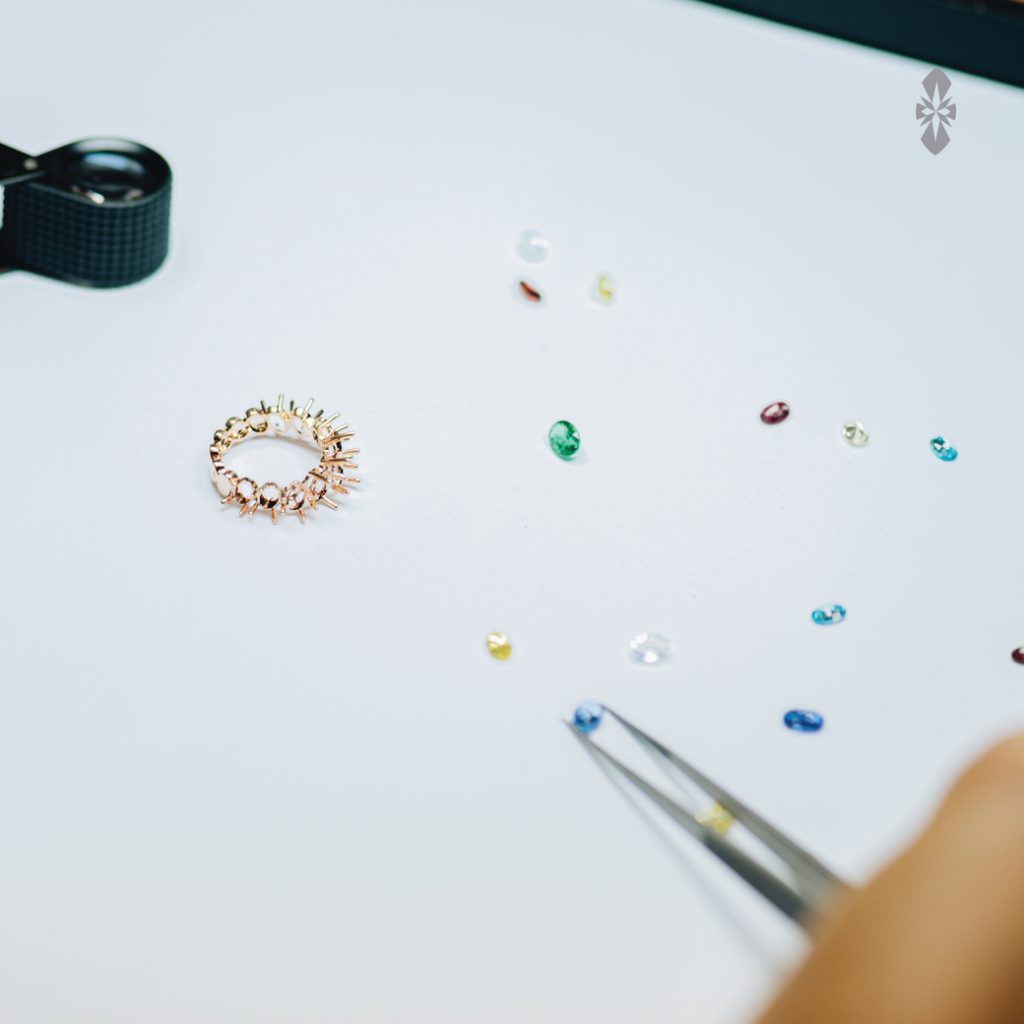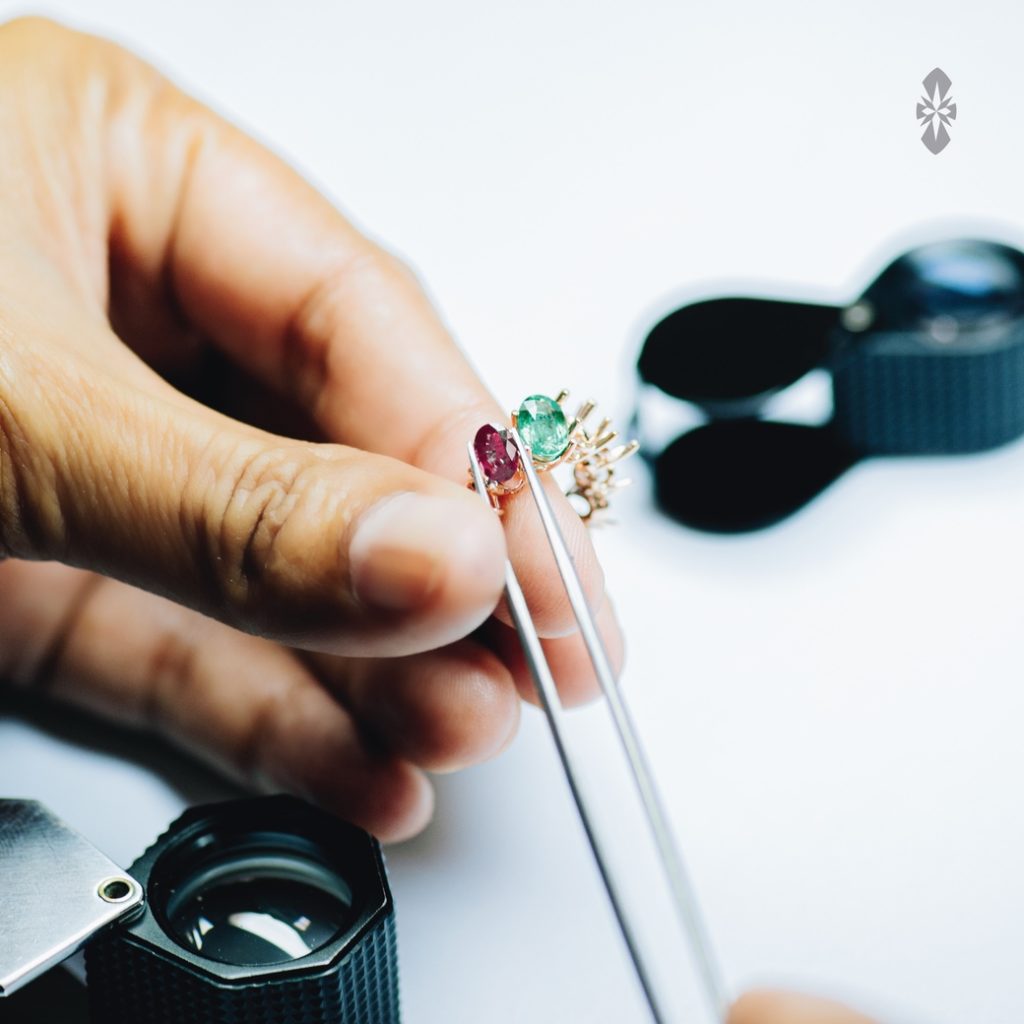 What does the ring consist of? "Navaratna" is a name that collectively refers to the nine gemstones. Each gemstone represents each of the nine celestial bodies in the solar system. It is believed that when the nine stones are arranged together on a ring, positive energy will be bestowed upon the wearer. To help remember what the nine gems are, there is a Thai poem that goes,
"Brilliant diamond, red gem, luminous green emerald. Vivid yellow topaz, bold crimson garnet. Sapphire of smoky skies, misty moonstone. Obscure red zircon, ornament of cat's eye."
What are the special meanings of each gemstone? Each gemstone is believed to hold certain meanings or properties as follows: Cat's eye – divine protection and protection from fire, Zircon – wealth and victory, Ruby – success, fortune, and longevity, Diamond – symbol of wealth, greatness, and victory over foes, Emerald – protection, faith, and courage, Yellow topaz – love and charm, Red garnet – health and longevity, Moonstone – purity and peace, and Sapphire – love, generosity, and wealth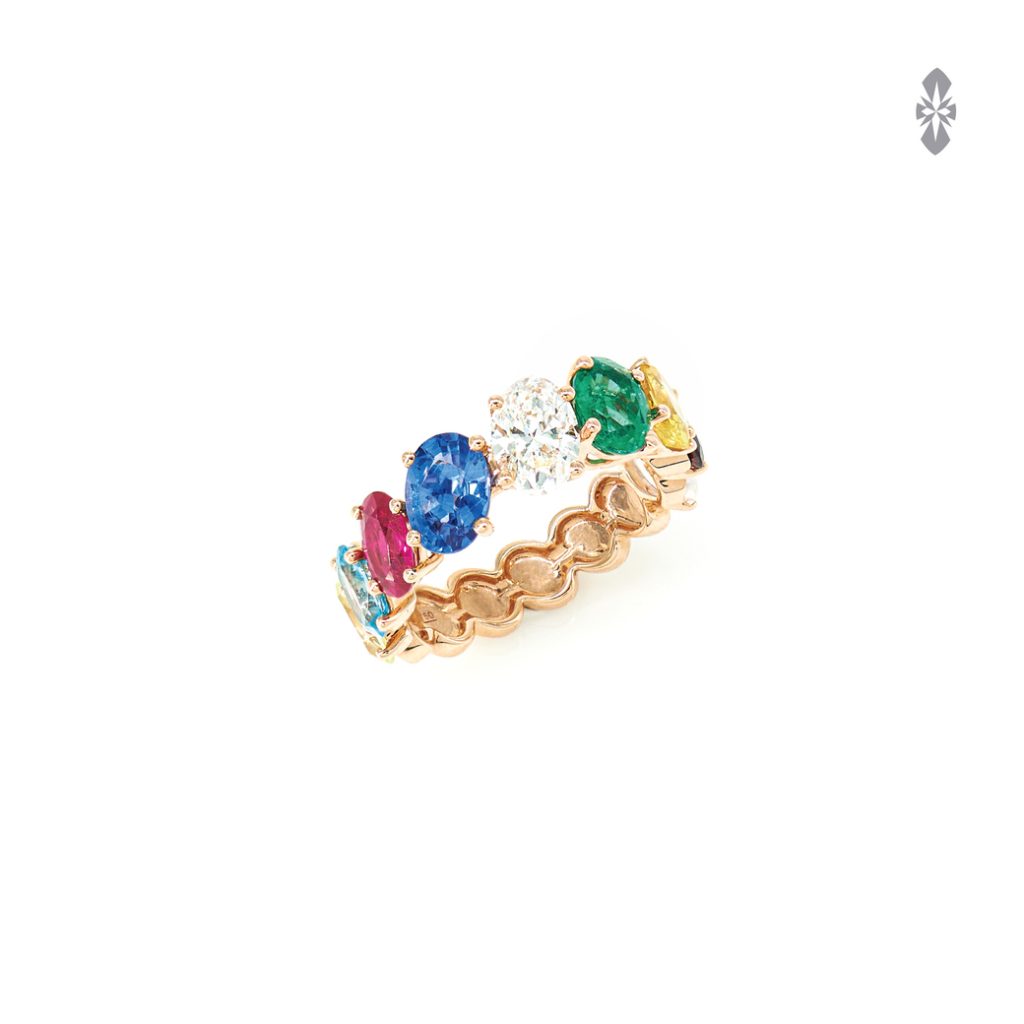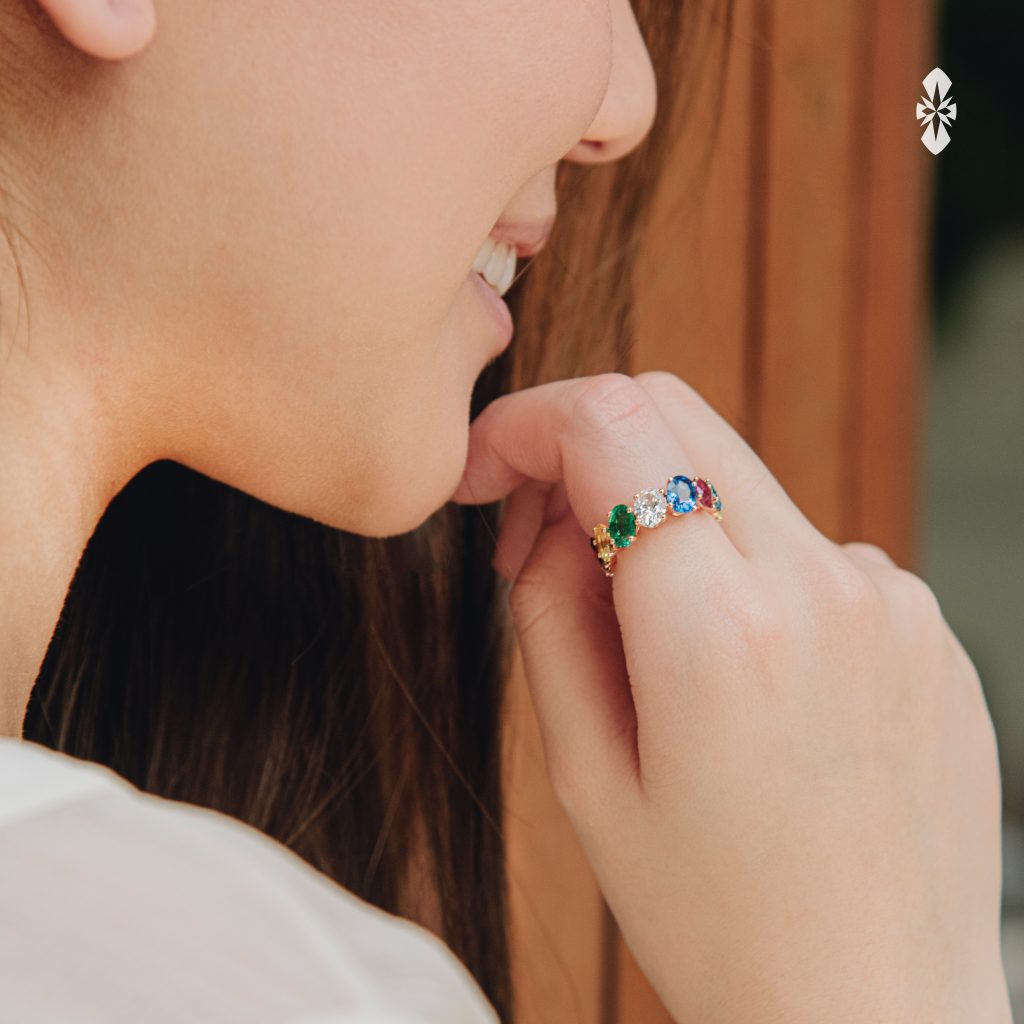 Gems Pavilion's Navaratha ring is special in every way, from the beliefs behind it, its meaning, to its modern design. Owning a Navaratha ring will bring about an abundance of joy for a long time to come.