The quests for new materials reflect one of Gems Pavilion's core values, which is the perpetual development to be the best in everything. Since day one, Gems Pavilion has thrived to offer only the best for its customers by using the best materials to create outstanding works by skilled craftsmen.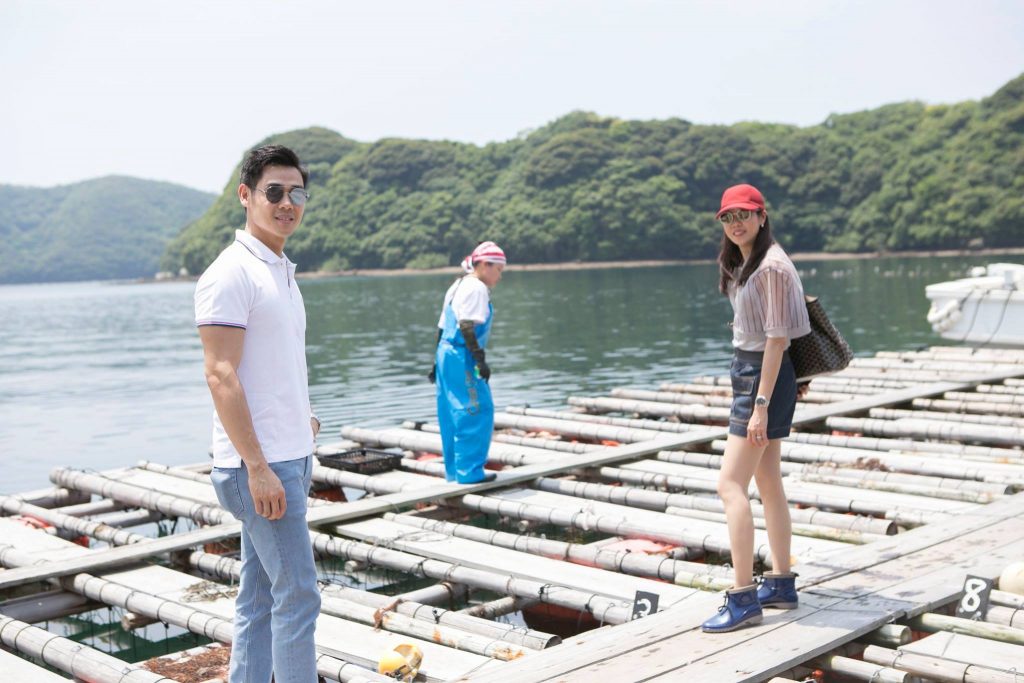 เWhen the plane touched down in Sasebo, the journey to find the best pearls began. Gems Pavilion executives made a visit to this pearl farm to learn more about every process of pearl making, from the cultivation, the selection, the development and the harvest. Each process is done systematically with utmost attention.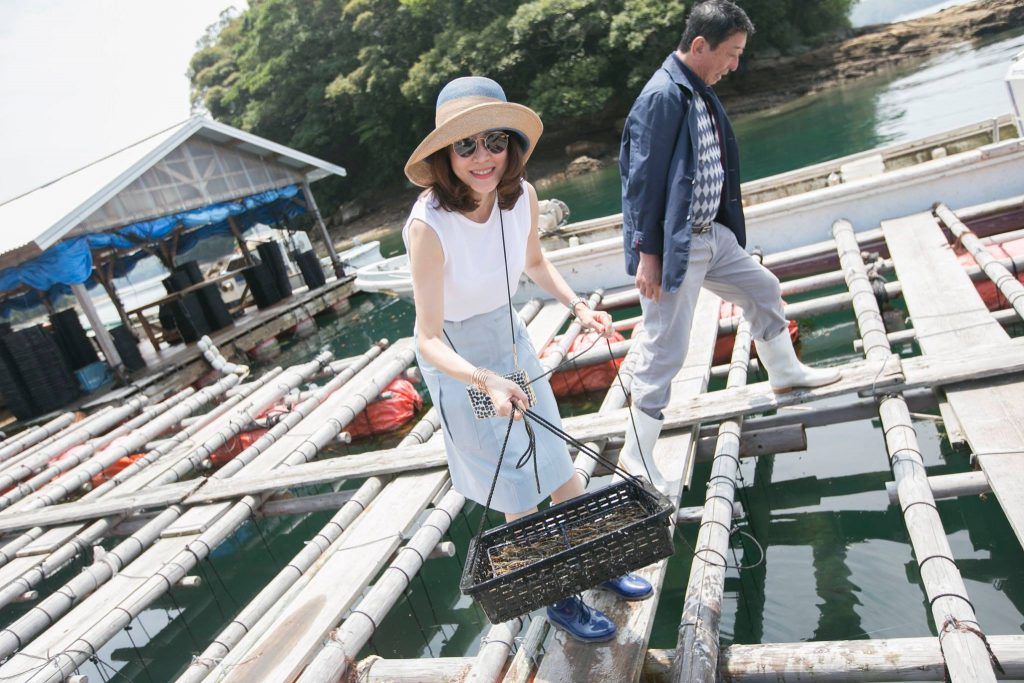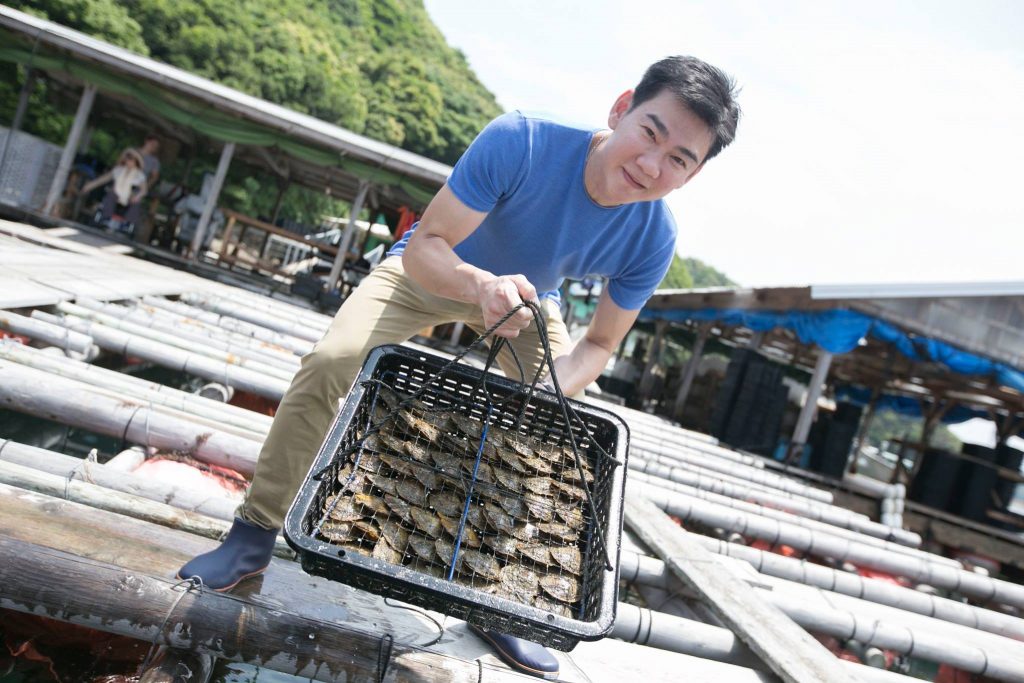 The pearl farm's staff were selecting oysters qualified for the cultivation.
For pearl making, the process starts from the cultivation. The staff explained thoroughly how the oysters are raised. On average, it takes about one year for the oysters to be mature enough for the cultivation. Of all cultured pearls, only 0.09% are qualified for jewellery making.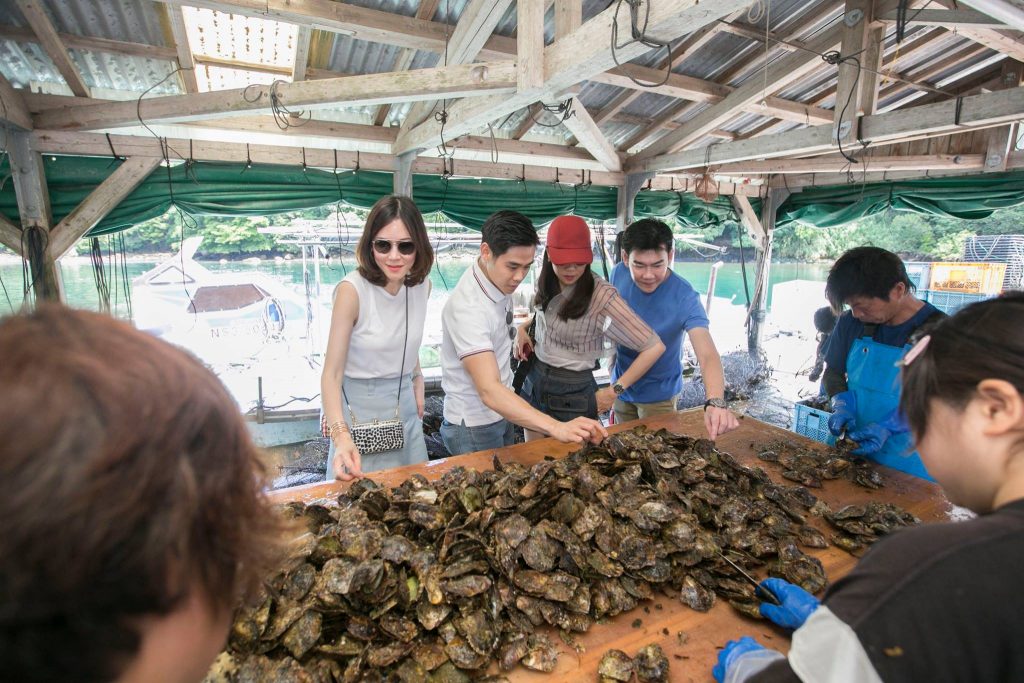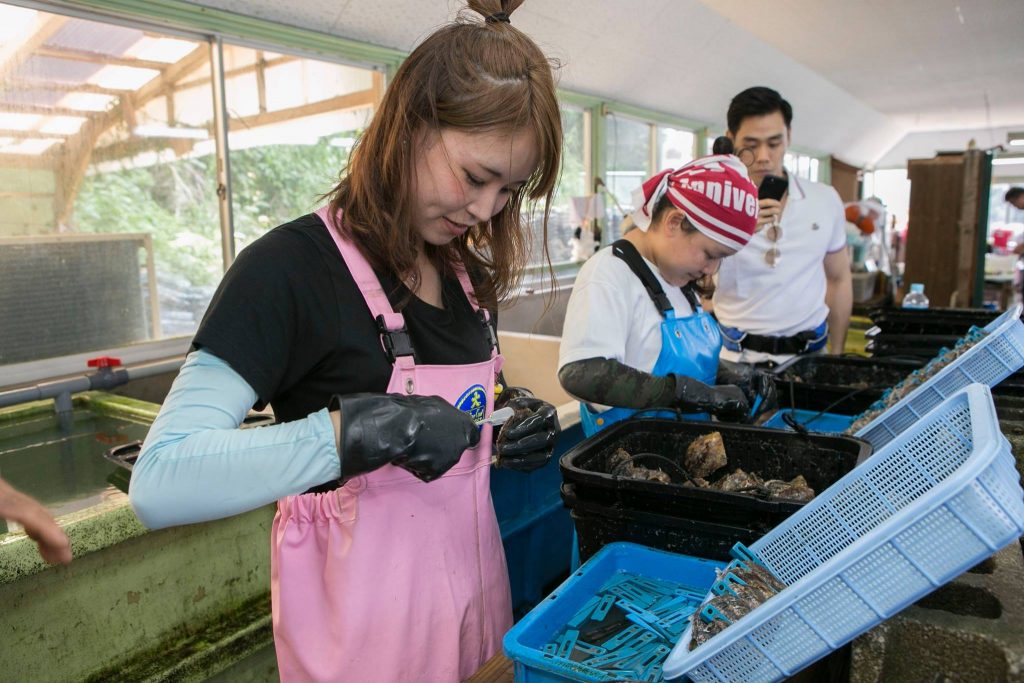 In this process, the staff is opening the shells to insert the nuclei in growing oysters. Layers of nacre will form around these nuclei, resulting in round pearls.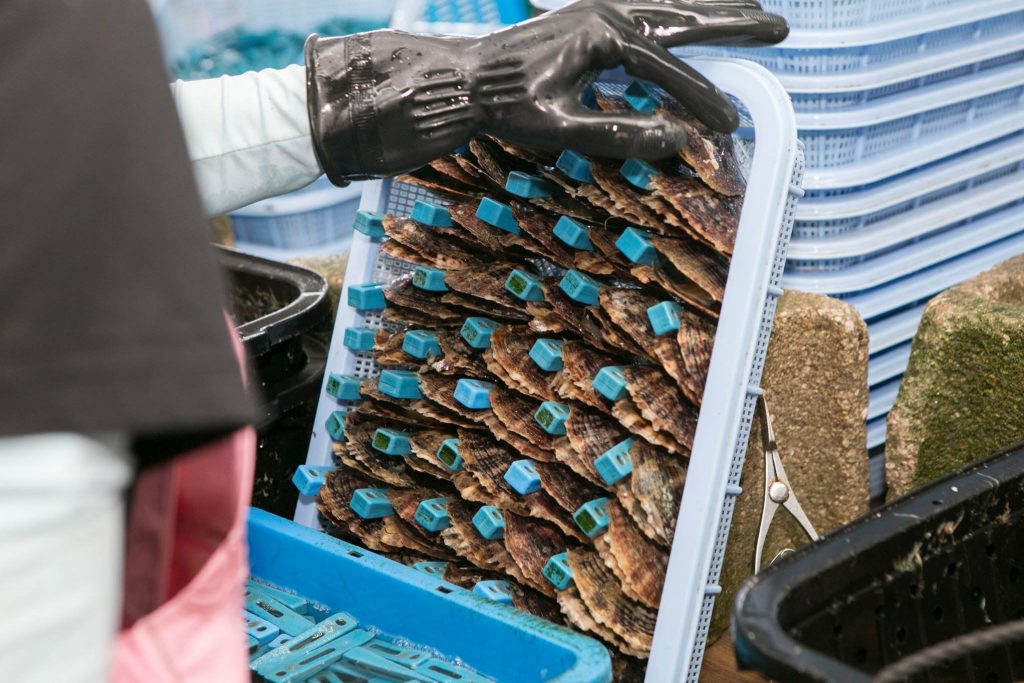 The shells are opened by a special tool to be ready for the cultivation process.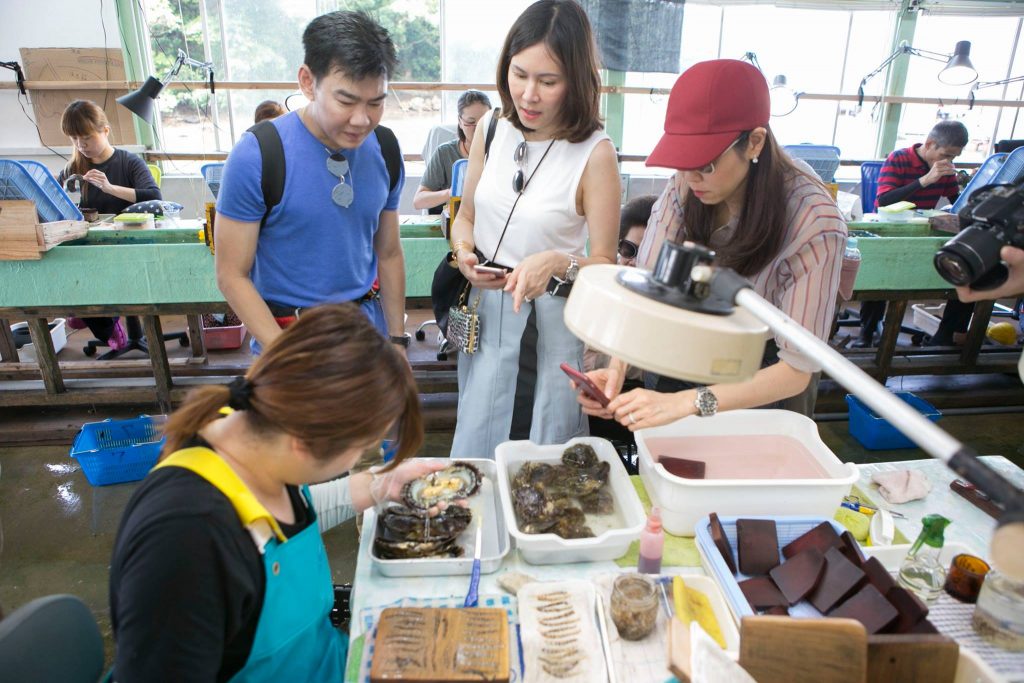 When the oysters are mature enough, artificial nuclei will be placed inside the oysters. Over time, layers of nacre that the oysters produce will cover around the nuclei. This delicate process is done by the farm's specialists to make sure that the pearls are perfect.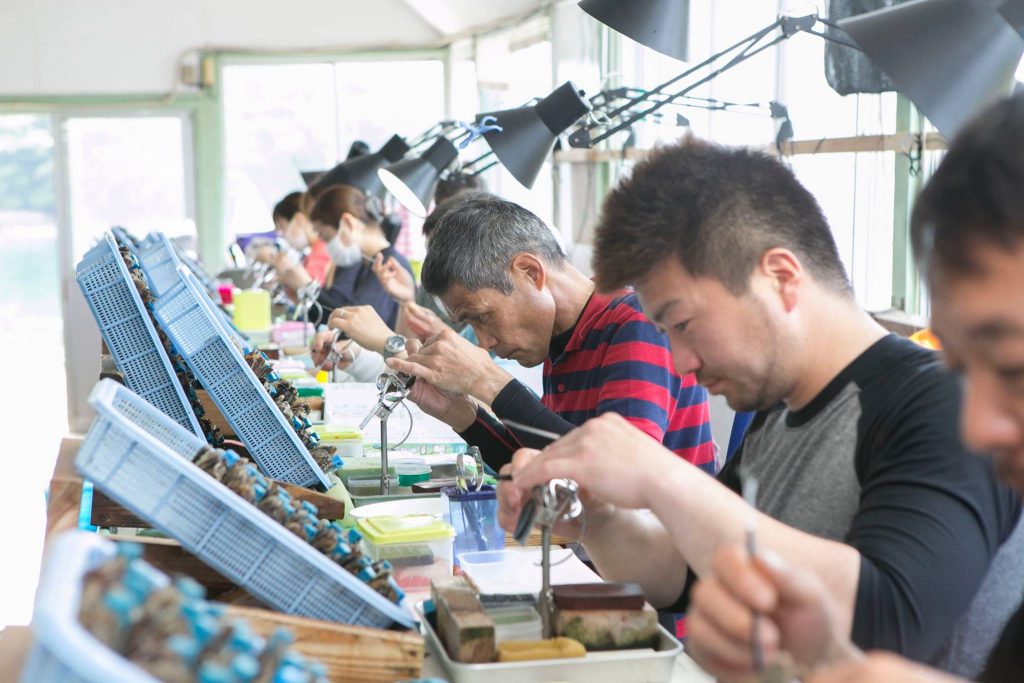 Inserting the nuclei into the oysters to create the perfect pearls is a careful and delicate process that needs expert skills.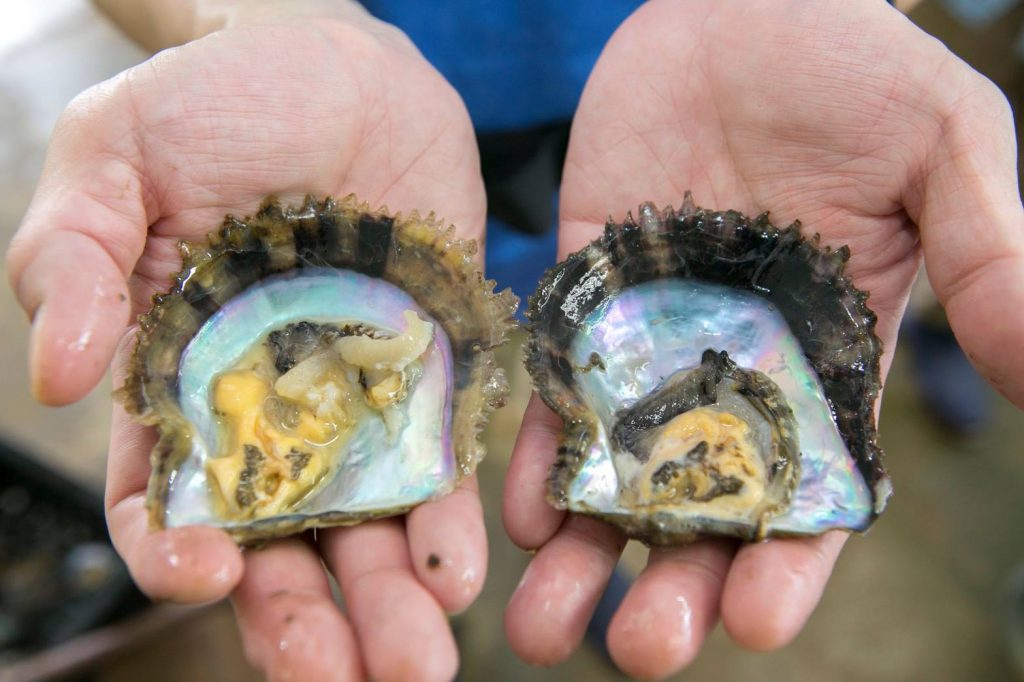 The perfection of each pearl depends on the formation of nacre, which can be estimated by the eyes when opening the shells (this picture: the right side of the pearl looks more colorful than the left side)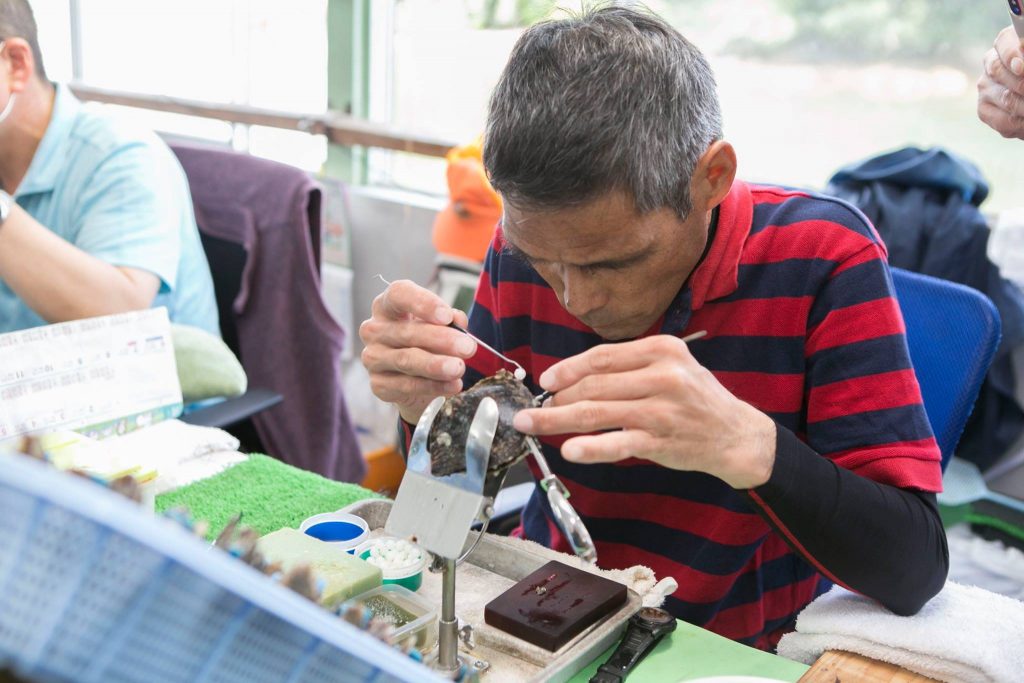 It wouldn't be wrong to say that it takes so much to make a pearl, from physical efforts, the mental dedication of the pearl farmers to specialised technologies. Every process demands close attention. When the farmers can gather enough pearls, the pearls will be selected to make jewellery. The dedication and careful practice of the farm we visited are in line with Gems Pavilion's standards.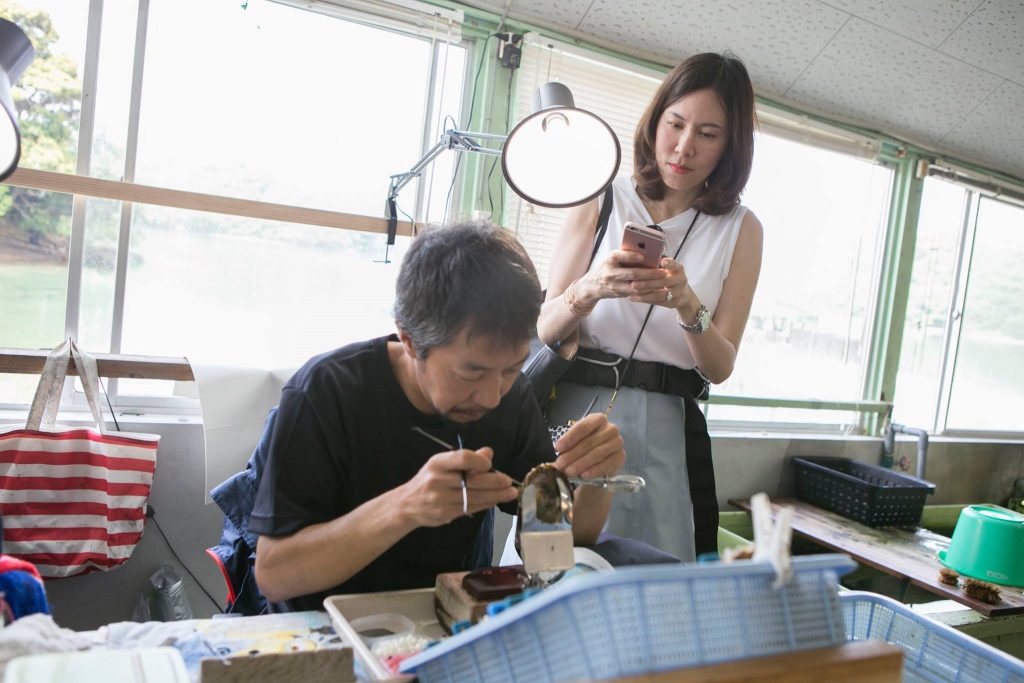 Good working equipment and expertise are their secret recipe for the success in pearl farming.
As you can see, having one new material takes a lot of research, explorations and development. We need to make sure that what we got matches our long-standing standards and can be used to create the finest jewellery pieces destined to reflect 22 years of Gems Pavilion's heritage.