Revealing the first image that introduced Gems Pavilion to the world.
Every image has a story. Gems Pavilion's first image was one of a bright green emerald ring and a catchy phrase to enchant our esteemed customers. Below, "Top" Piya Ahchariyasripong, CEO of Gems Pavilion, shares some thoughts and stories about the brand.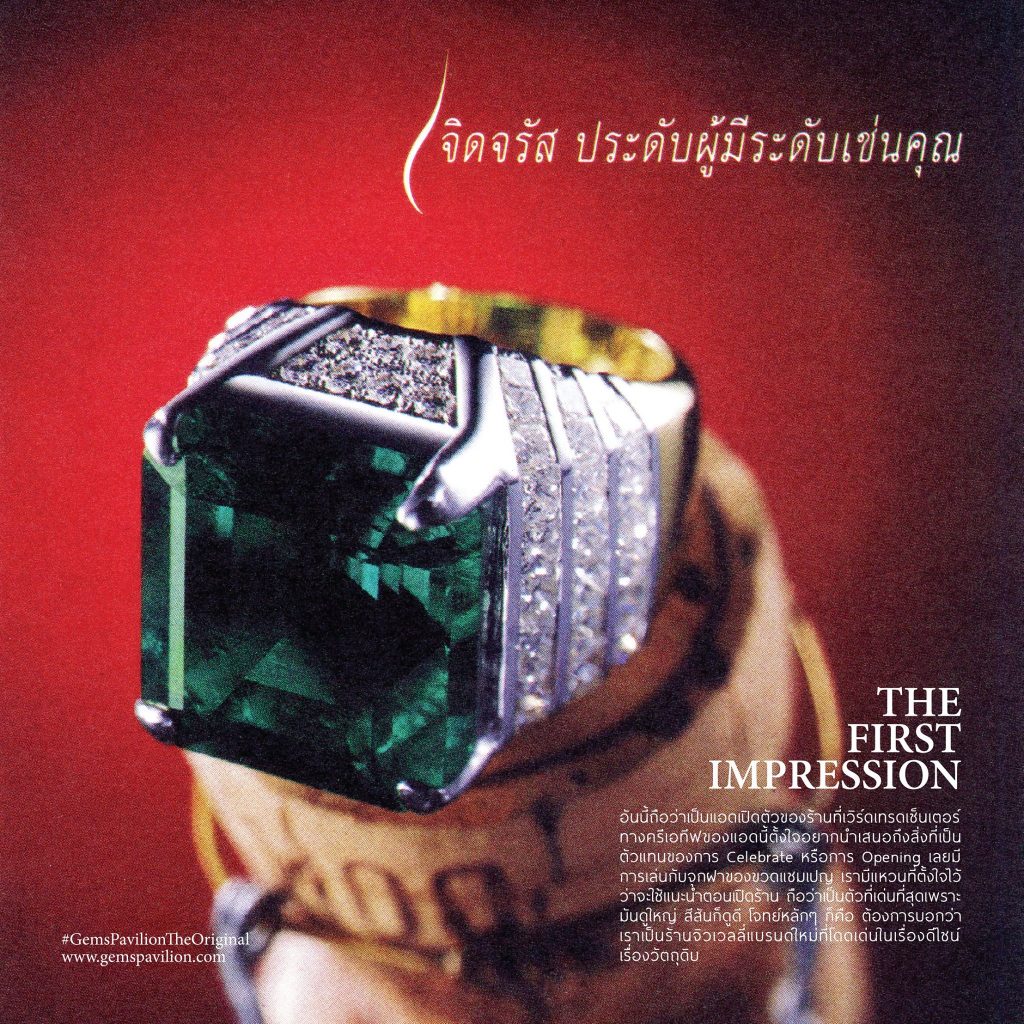 First ideas for the image
This was the launching ad at the World Trade Center. The creative behind this ad wanted to bring out the message of a celebration or a grand opening, so we played with the image of a champagne cork. The ring featured was the one we were going introduce on the opening day of our store. It was our biggest star because of its large size and brilliant colour. The idea was to present ourselves as a new jewellery brand that excels in material and design.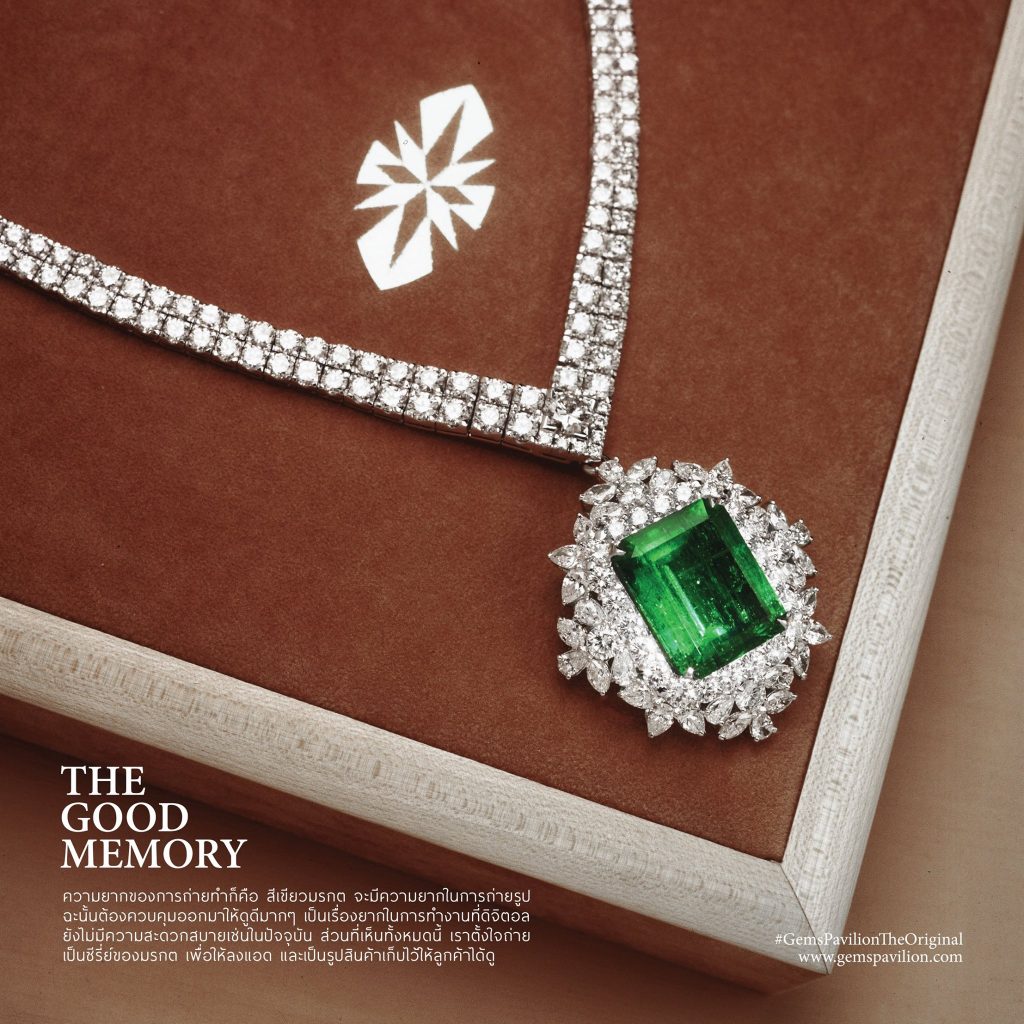 Memories from the shot
The difficulty of this shot was the emerald green color. Precise control was required to pull off the shot in an age where digital technology was not where it is today. We intended for the shots to compose a series of emerald to be used in the ad and the customer catalogue.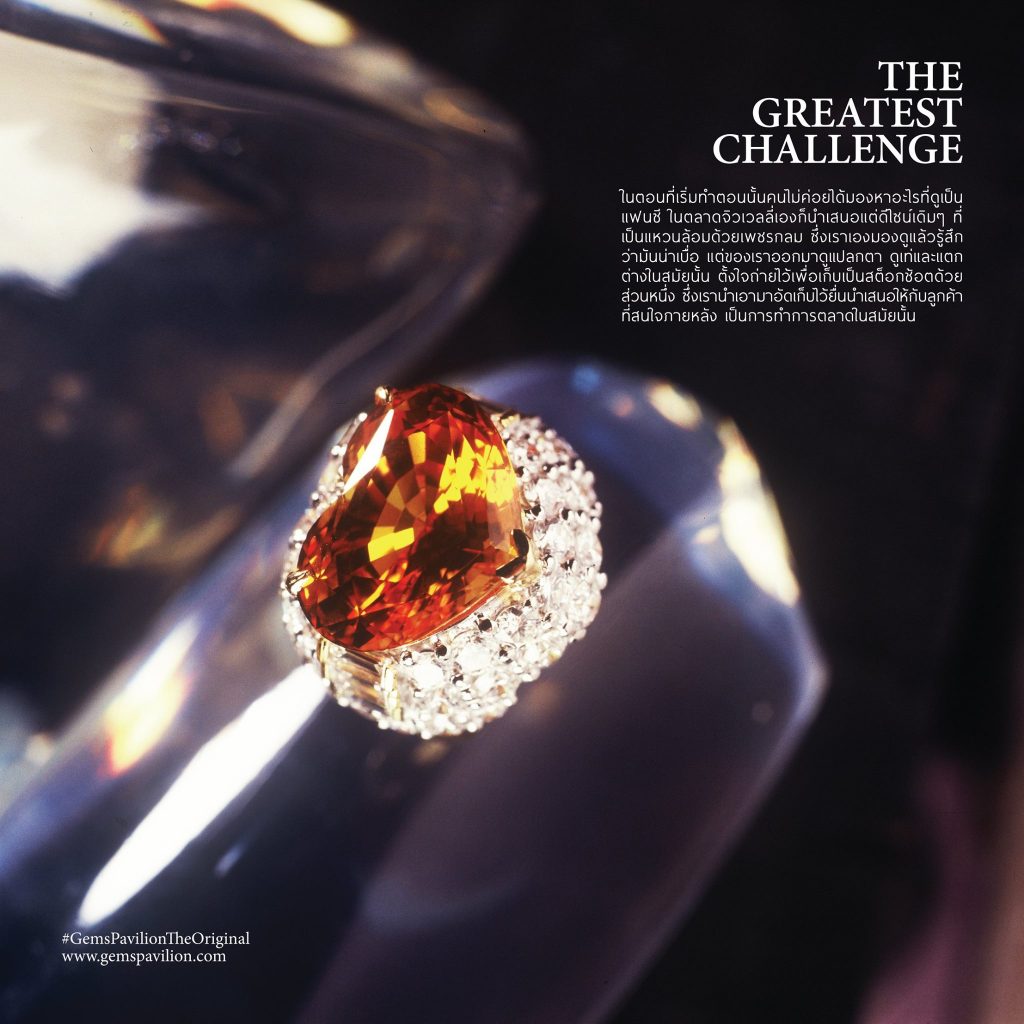 Design challenge at the time
When we were starting out, people weren't looking for fancy designs. The market itself was saturated with the same old designs of round diamond rings. We thought it was boring. But our designs were different. They were unique and they stood out. We took the shots as stock photos and printed them for our customers to choose from. That was the marketing at the time.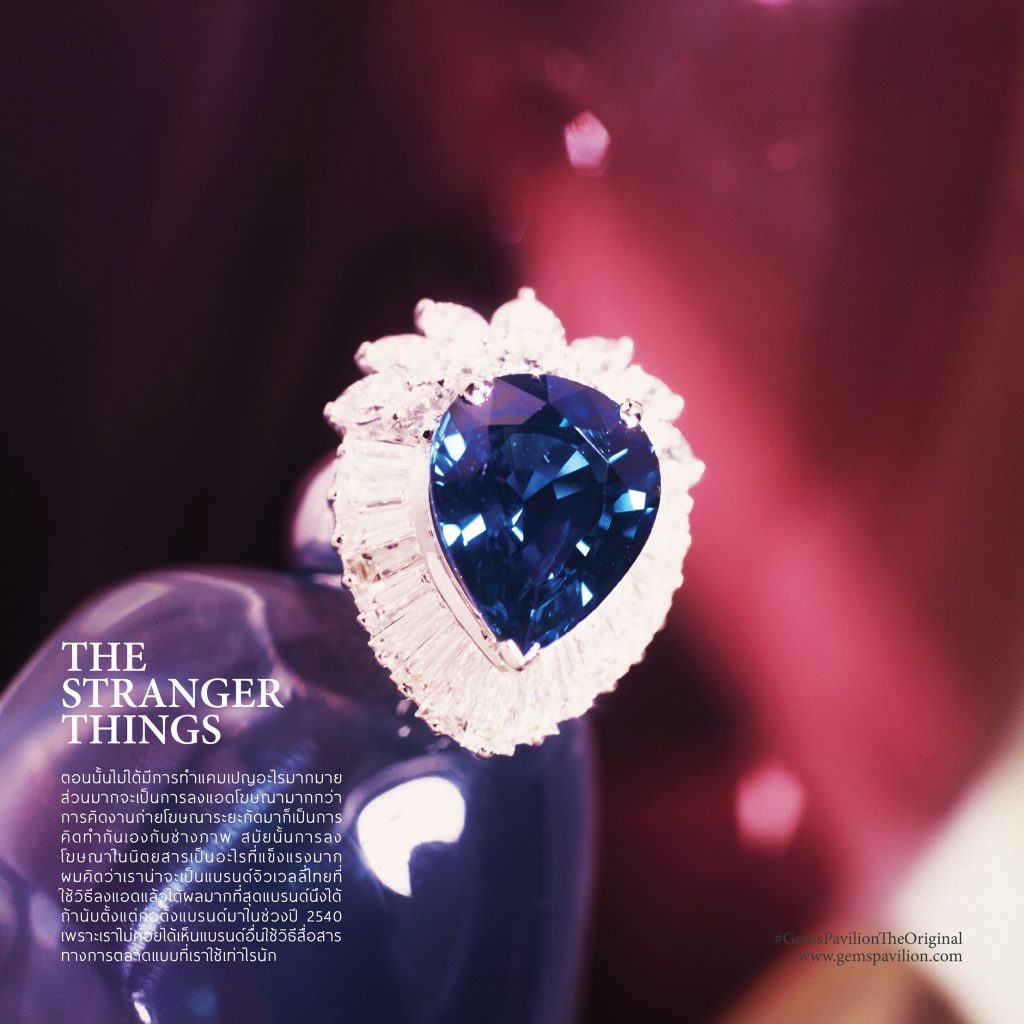 How was this differentiation received?
We weren't doing that many campaigns at the time. We were mostly doing ads. Making an ad back then was just us working directly with the photographer. In those times, a magazine ad was very influential. I believe we were one of the few Thai jewellery brands that had the most effective ads since our establishment around 1997. We didn't really see many other brands using the same marketing strategies that we were.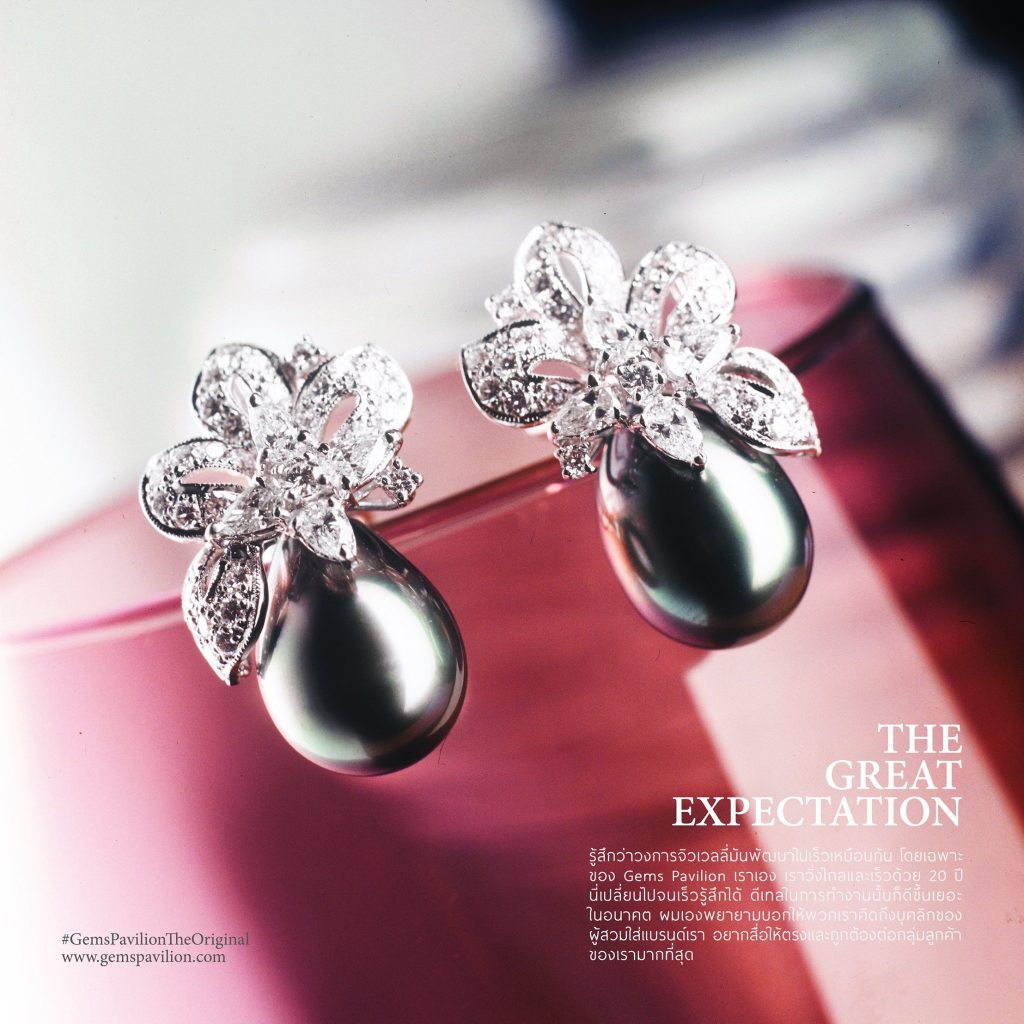 What are your thoughts when looking back at the past and onto the expectations in the future of the brand?
I feel that the jewellery industry is moving forward very quickly. Gems Pavilion is too. We are going fast and strong and much has changed in the past 20 years. The details of our work have also improved. As for the future of the brand, I like to remind our team to keep in mind the character of our customers. We want to connect with our customers the best that we can.