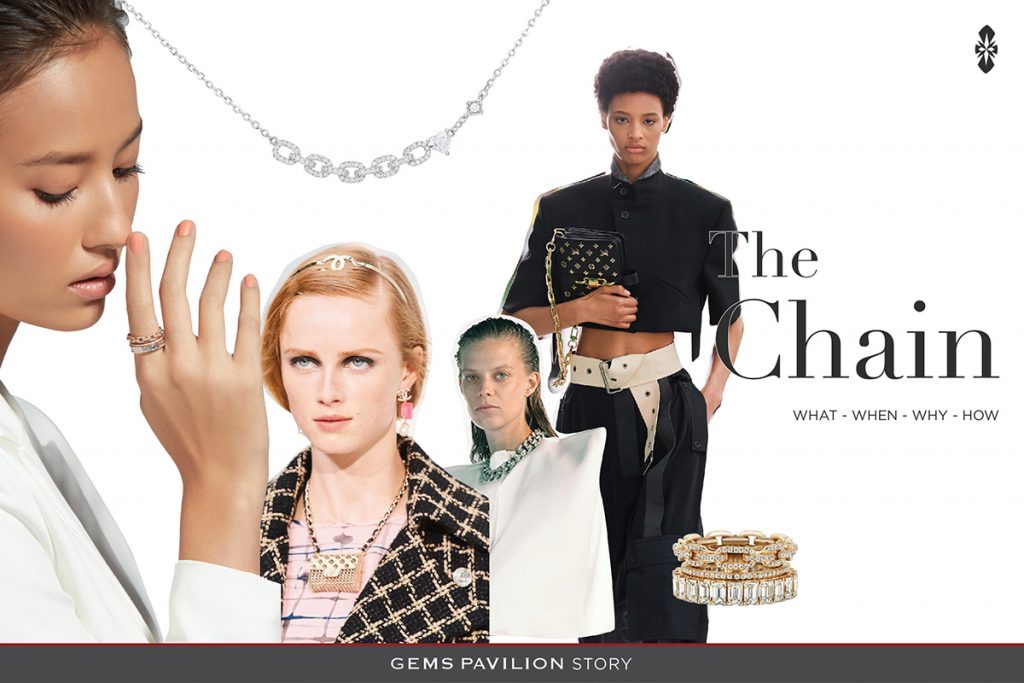 The Chain: chain jewellery is part of Gems Pavilion's iconic collections since
2015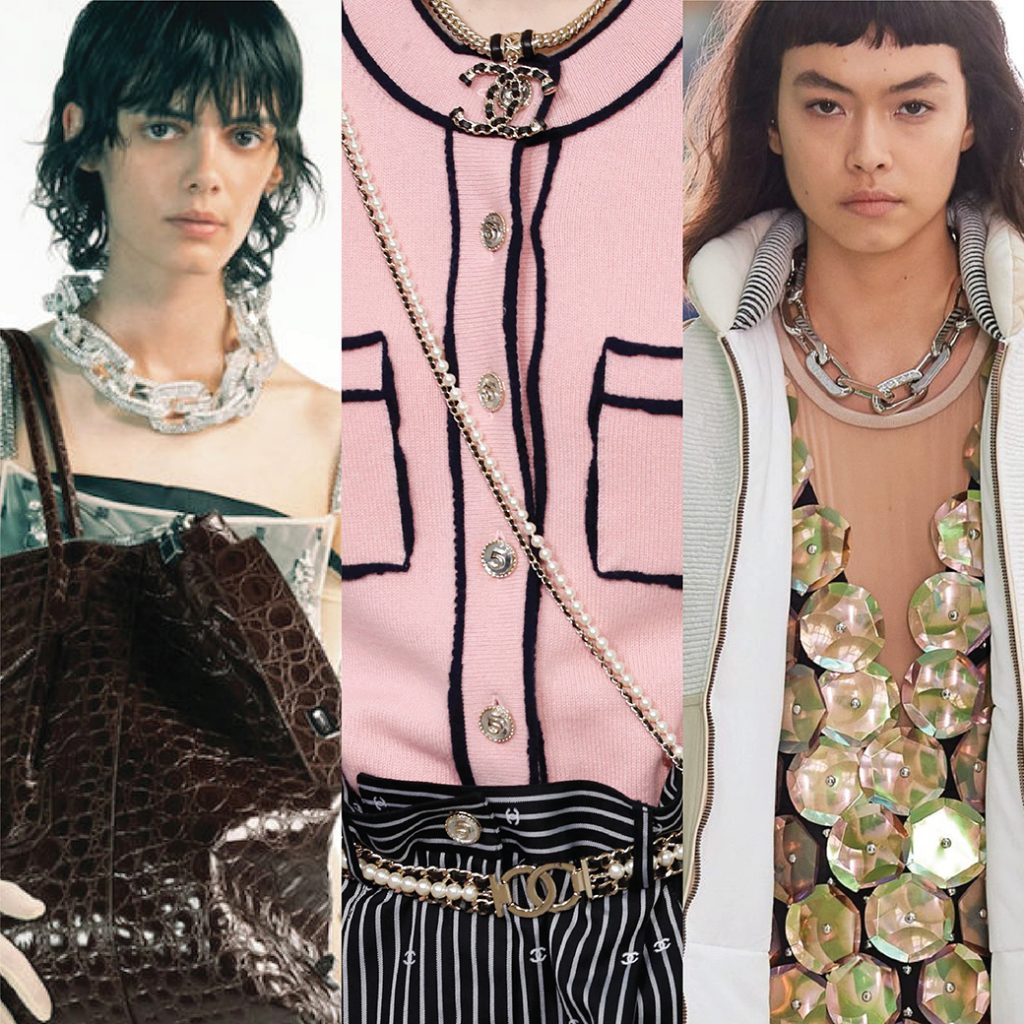 What: A saying goes that classics never die, and this remains true for chain jewellery that, after a long while, has made a great comeback right now. The Spring-Summer 2021 runways of leading brands like Givenchy, Chanel to Louis Vuitton in last September were graced by various kinds of chain elements, from being playful patterns on clothes and leather pieces to being reinterpreted as modern accessories.
When: Since when did chains become part of high-end jewellery? In the case of Gems Pavilion, it started in 2016 when a white gold 18k ring decorated with the chain motif was created to be the highlight of the Index Finger Ring collection. With the simple yet sophisticated design and the technique of setting diamonds on the intertwined chain pattern, this chain ring has become an iconic creation of Gems Pavilion while the chain pattern has been constantly reinvented.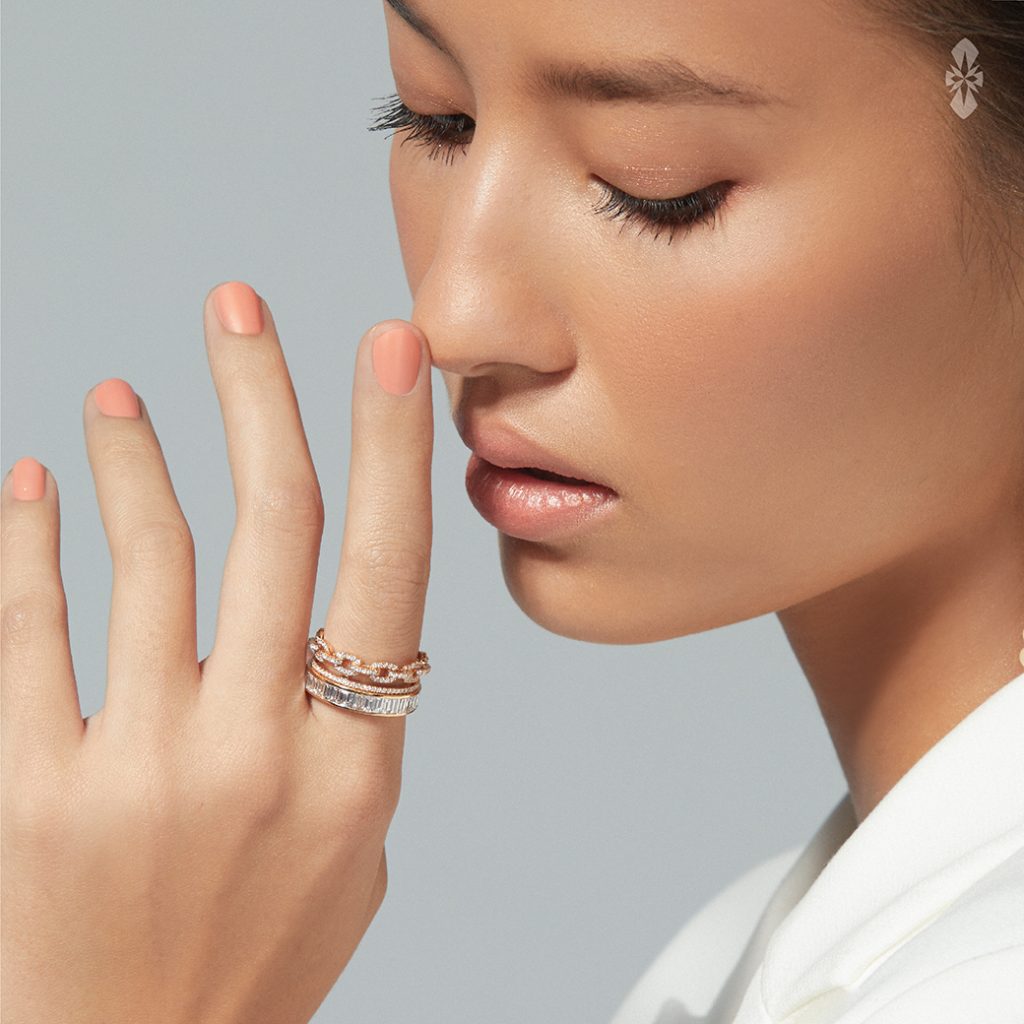 Why: What makes Gems Pavilion's chain collection unique and stand out is the light and fluid design that enables the jewellery to be floating as second skin, whether it is on a finger, an ear, a neck or a wrist, while fittingly showcasing the iconic chain pattern. The diamonds decorating on the surface make the piece look luxurious and sophisticated, while the spacing between the interlacing loops reveals the beauty and delicacy of the setting on which the diamonds are seamlessly fit. In short, chain jewellery is not only unique but also understatedly versatile that can be worn everyday
on any occasion.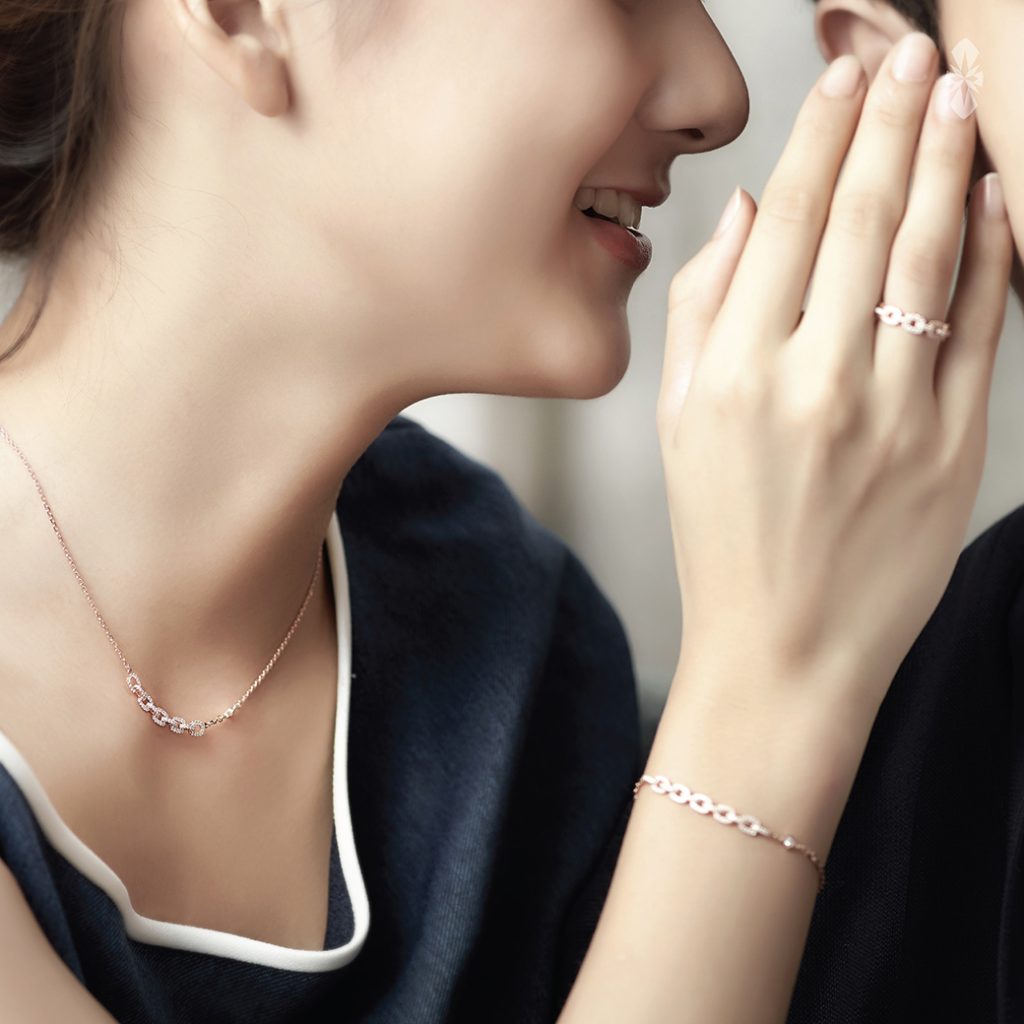 How: You can have fun choosing your favorite chain jewellery at Gems Pavilion as we have various available designs, from chain rings in white gold and pink gold, statement chain rings paired with diamond rings from the Index Finger Ring collection or single chain rings that can be worn with other rings. Other jewellery in the same theme include the recently launched necklaces with chain diamond pendants, designed to be a token of love, that can be paired with chain bracelets or a variety of diamond chain earrings. Last but not least, we also have the new and trendy chain ear cuffs that can add a touch of style to your look. Whatever you are looking for, we always have it here at Gems Pavilion where you can come to try out and have some fun.