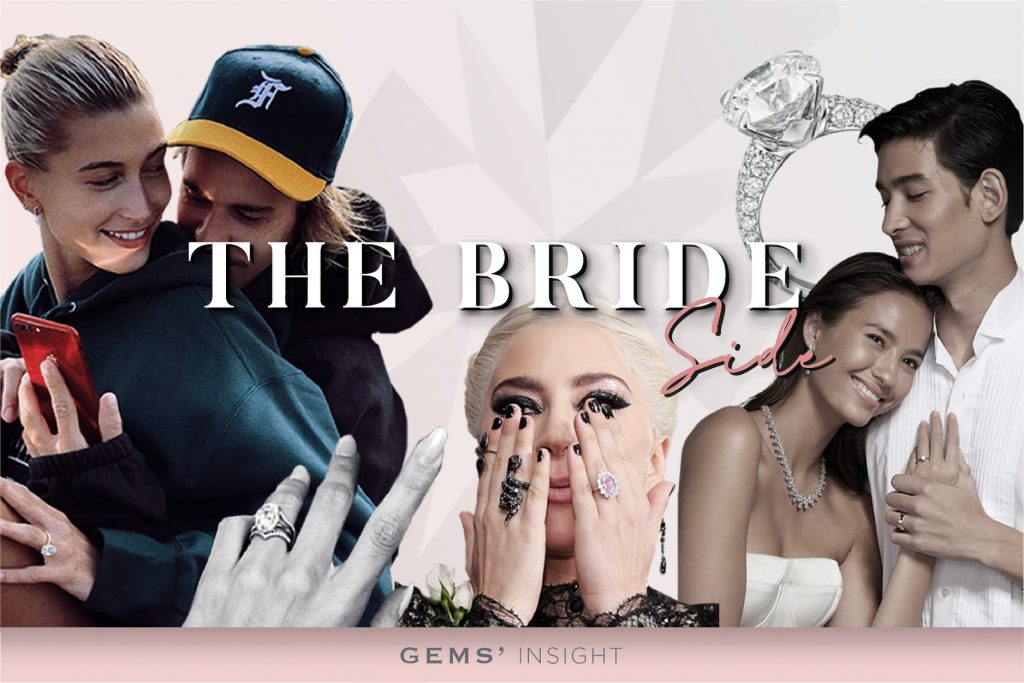 How to pick a-trendy wedding ring?
With a fresh new year upon us, not only are New Year festivities going strong, but it's also prime time for many couples to tie the knot. At the top of the list of wedding must-haves apart from the dress and venue is no doubt the wedding ring. Here we will get up to date on the four hot trends for wedding rings in 2020.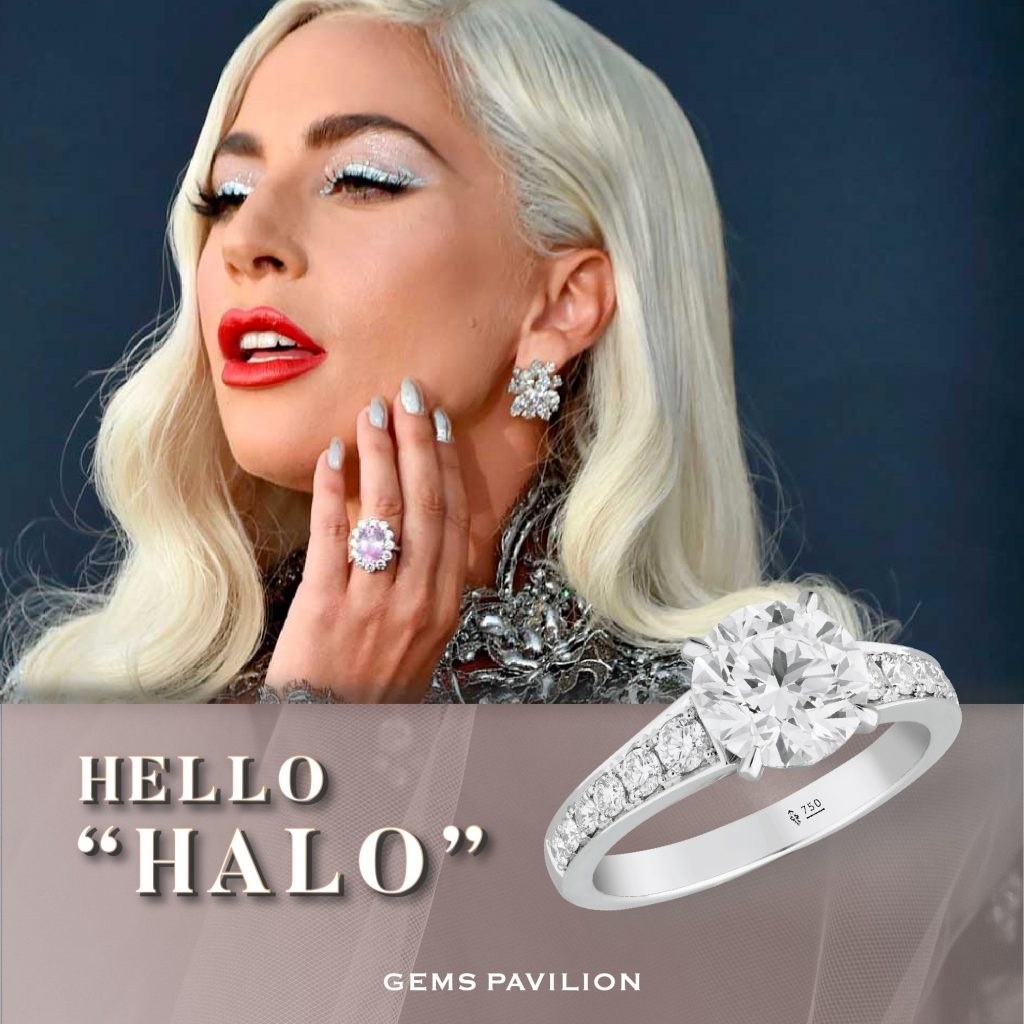 Hello "Halo"
The round cut stone is the most familiar and classic design for wedding rings. Because the round cut goes well with fingers of all shapes and sizes, it is one of the first choices for anyone looking to invest in a nice ring. Interestingly, in 2020, there has been a surge of creative takes on the simple round cut design. You will see round diamond rings decorated with jewels enveloping the main stone and larger round jewels when compared to last year.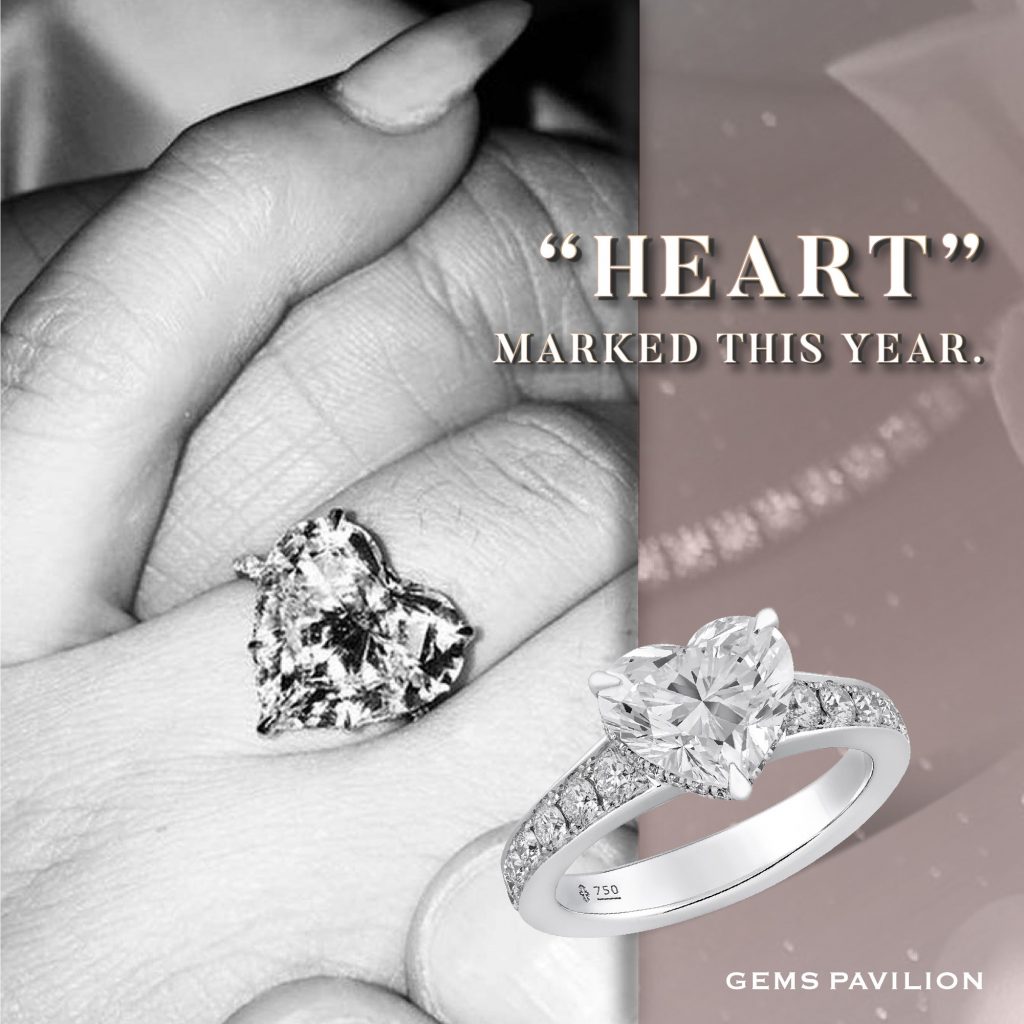 "Heart" marked the year.
Heart-shaped diamond ring designs seem to be catching waves as well. We will certainly see a parade of brides in 2020 going with this style. Heart-shaped jewellery is expected to see a rise, making it a contender to round cut jewellery as brides are looking to break the mold for something a bit extra on their special day.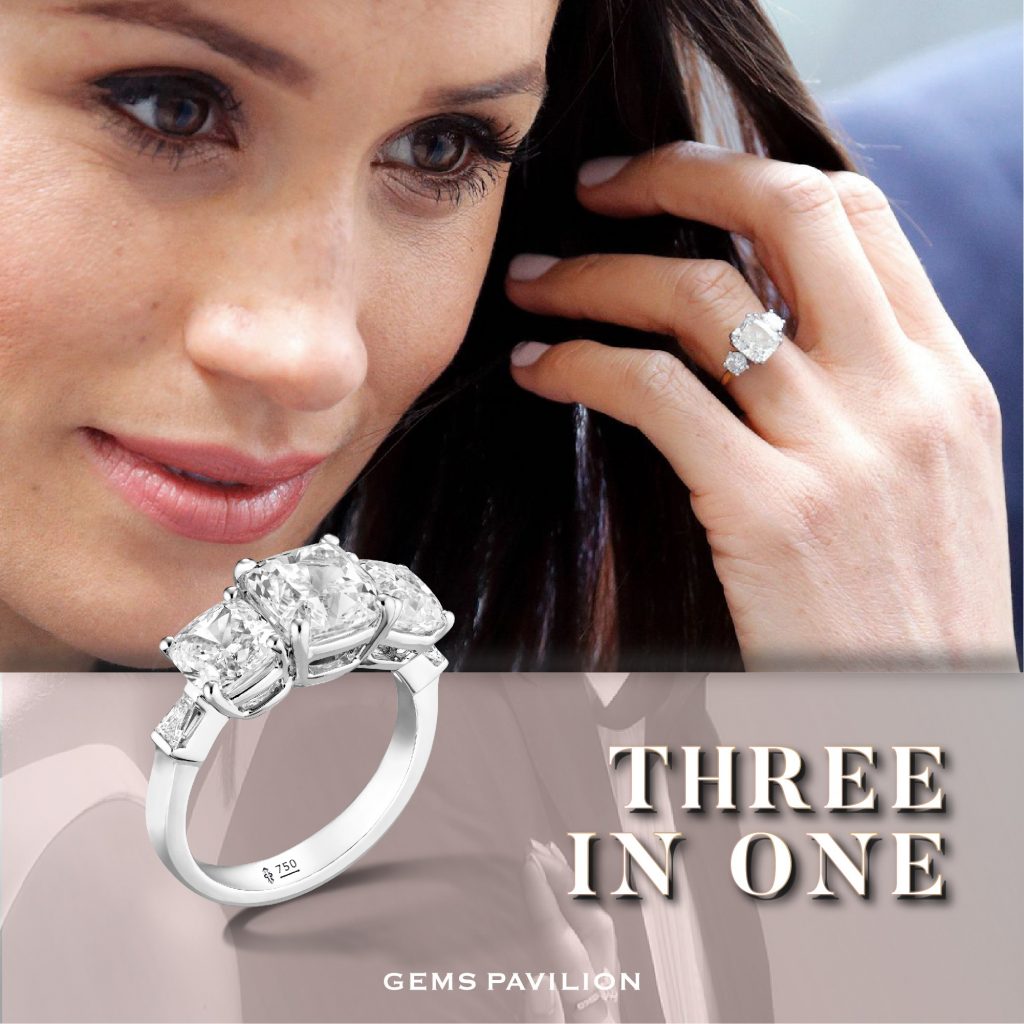 All photos: Courtesy of brands
Three in One
Meghan Markel, Duchess of Sussex, is one of the most influential women of 2019 in terms of style, according to the website Lyst. Not surprisingly, every detail of her attire is talked about whenever she makes a public appearance. Once, she started a trend by wearing a gold diamond ring with three jewels on the same ring. The style became a big hit among brides and women of high social standing around the world. This ring style looks best when there is a large center stone with a smaller stone on each side. Perfectly elegant without being overpowering.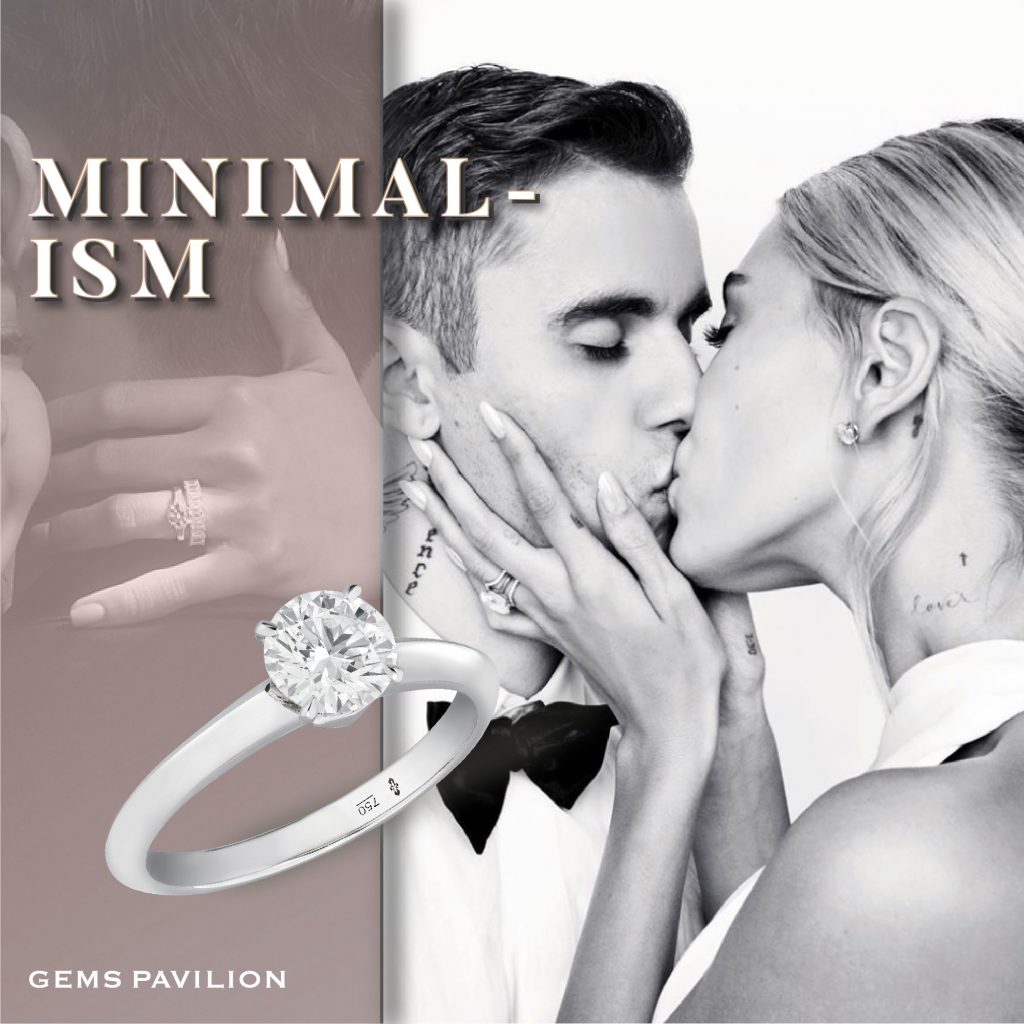 Minimalism
Back to basics. Another choice for 2020 brides is the minimal wedding ring style. This style focuses on structural simplicity. However, a new decade brings about new interpretations of minimalism. In 2020, a minimal ring is not a clean band embedded with small stones, but a selection of oddly shaped diamonds or jewels with character to be paired with a simple band. Minimal wedding rings in 2020 also include eternity rings, which are indeed making a comeback next year.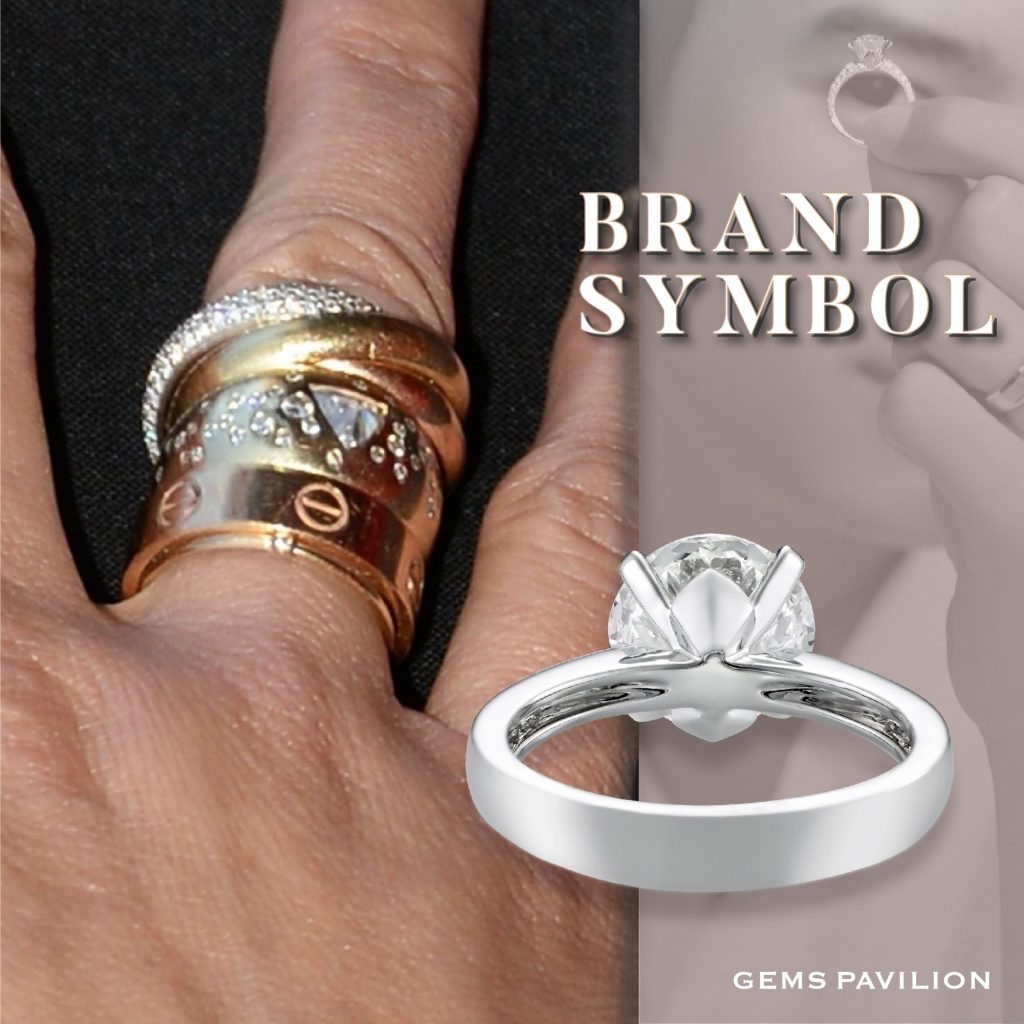 Brand Symbol
For those who prefer a prominent brand identity that makes a wedding ring instantly recognisable as being from a particular jewellery house, we recommend a uniquely designed ring that subtly incorporates the brand's symbol. The symbol could appear on the band or the head, or maybe there is use of special designs long established by the brand. These tasteful touches will make one fashionable bride.