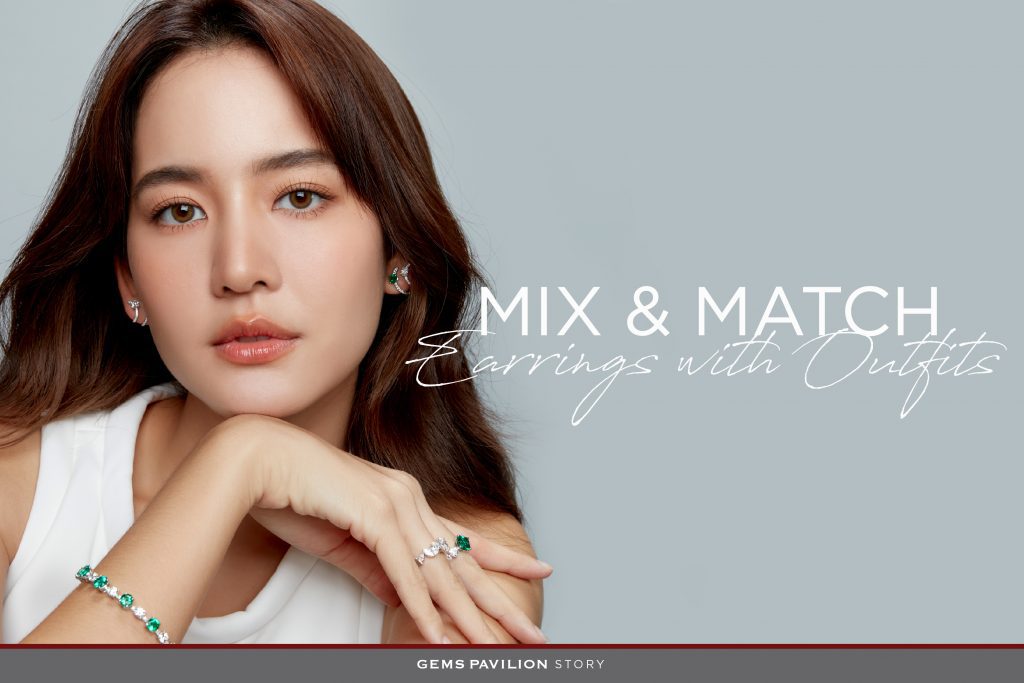 Mixing and matching diamond earrings with your outfits and the activities in your day can easily elevate your look. If you are fashion forward and you need some fresh creative ideas to make diamond earrings work with your outfits, Gems Pavilion has four looks to inspire you. Onto the first!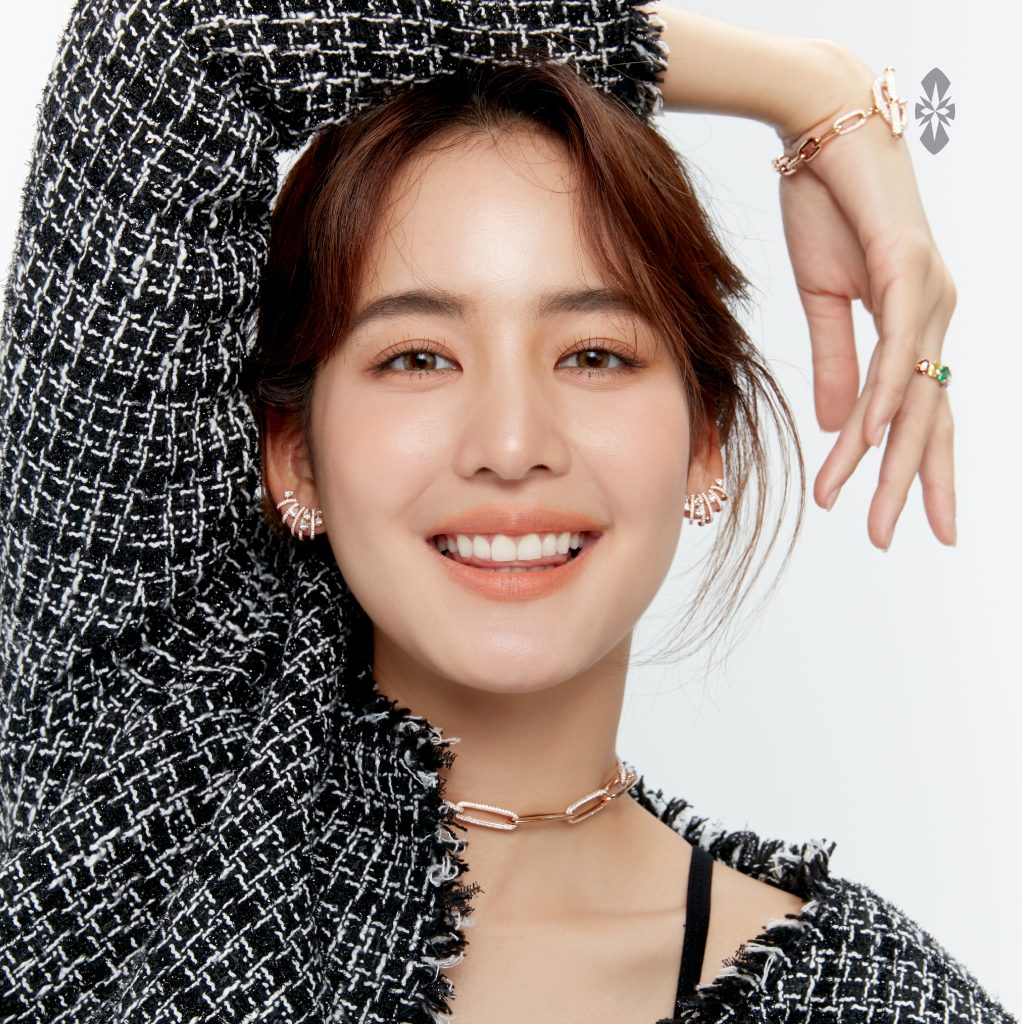 Let's start with the Everyday Look

On casual days, who wouldn't't want to put on a plain shirt and a simple blazer? But there's a fine line between looking effortless and looking underdressed.
For this look, we match the white gold diamond earrings from The Exquisite collection to add a refined touch to your casual wear. These earrings are fun and stunning. The size is just right. Add a must-have diamond necklace and a pink gold bangle from The Chain collection to brighten up your look. That's how you rock a plain shirt.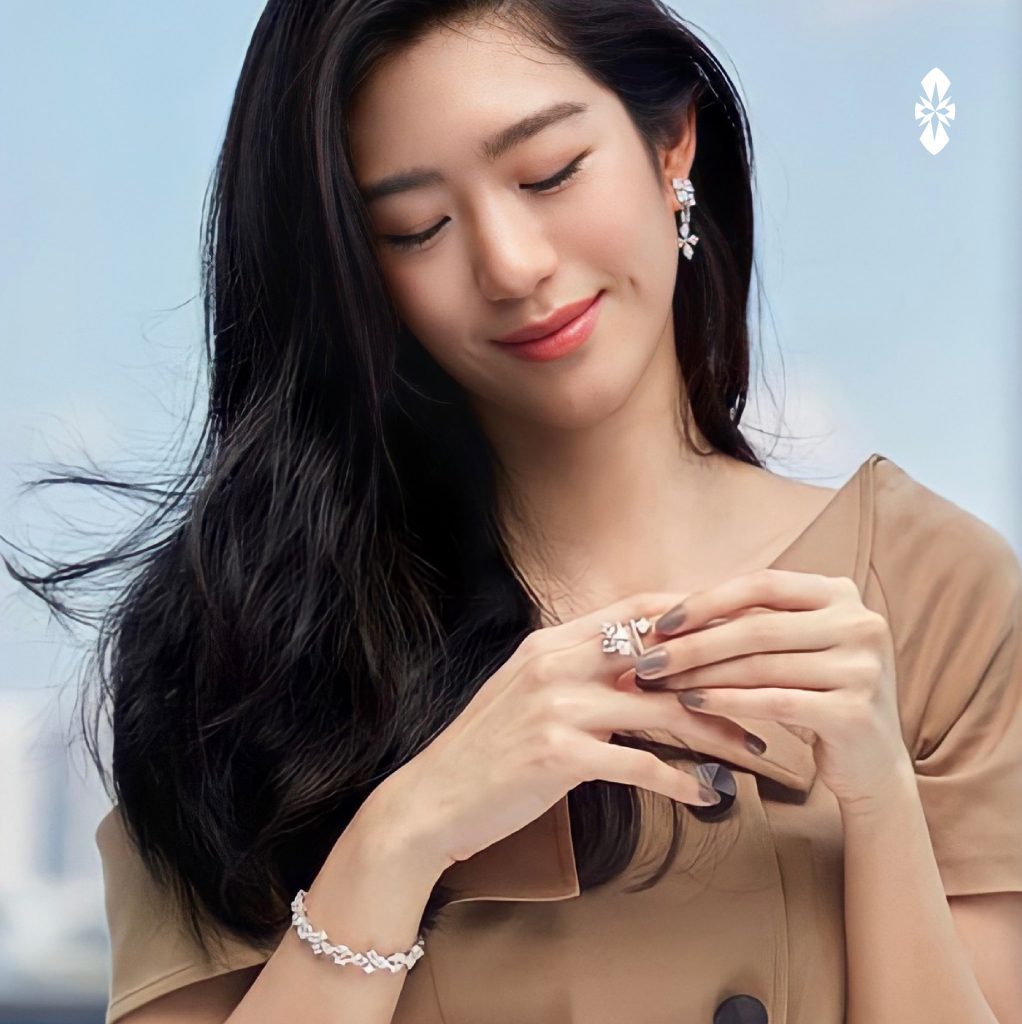 Next up is the all-important Workdays and Client Meetings Look
On busy days when you have to meet a lot of people, looking your best is what you strive for. The jewelry pieces you choose for this look should strike a good balance. Not too showy, not too boring.
On a workday, match a color-appropriate outfit and pair it with these white gold earrings. The dangling feature adds character and helps to soften your look. This set is from The Emblem collection. Inspired by Gems Pavilion's logo, the earrings were designed to match well with the other pieces in the collection like the white gold ring or the white gold bangle. Your simple outfit is now radiant with confidence and femininity. With your diamonds, you are ready to face anything.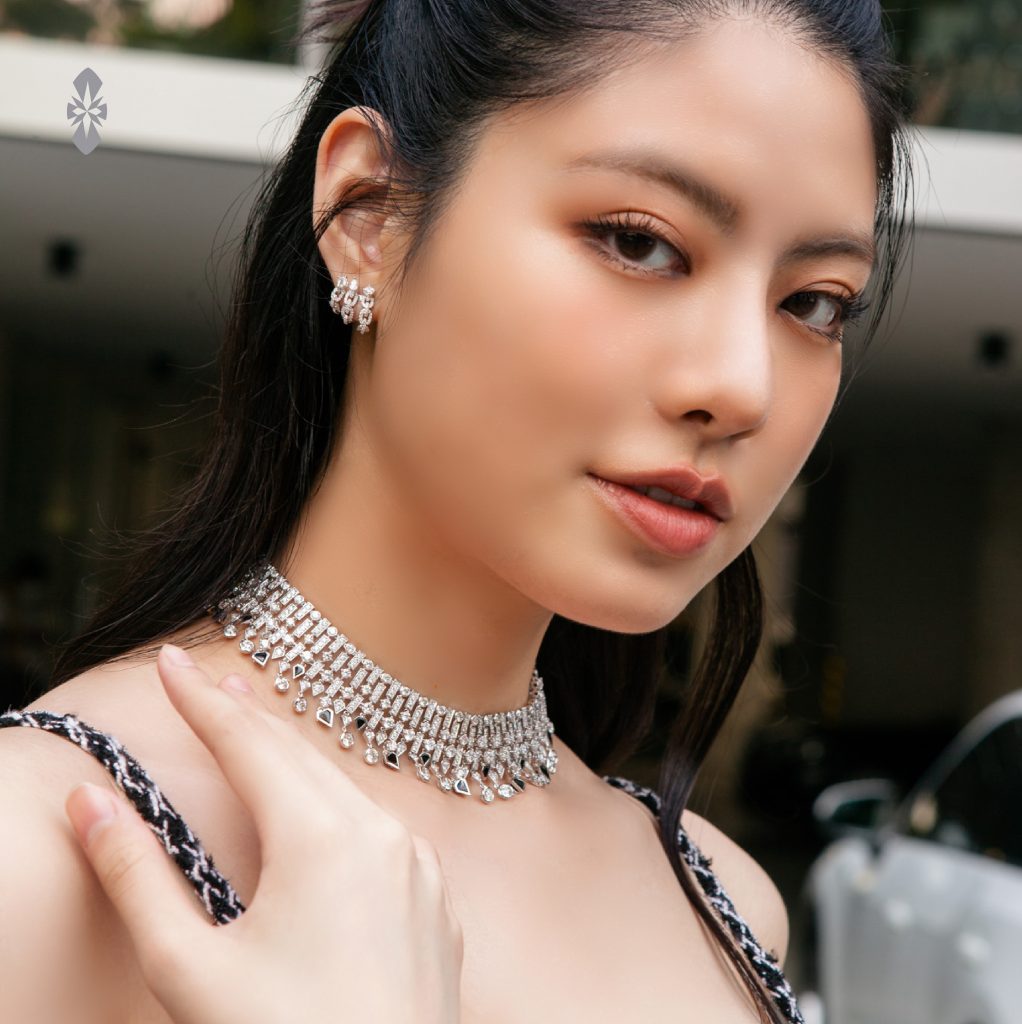 Let's get ready for dinner with the Date Night Look
If you have a fancy dinner or an exciting date on the calendar, we would like to propose a dark mini dress with interesting detail, like tweed. Dress it up with fashionable diamond earrings from The Chain collection. These white gold earrings boast a trendy design that gives off the illusion of having multiple piercings. This adds an edge to the sweetness of the look, making it more balanced. Step it up by adding a white gold necklace for a confident feminine and modern look. Who says diamonds can't make a night more memorable?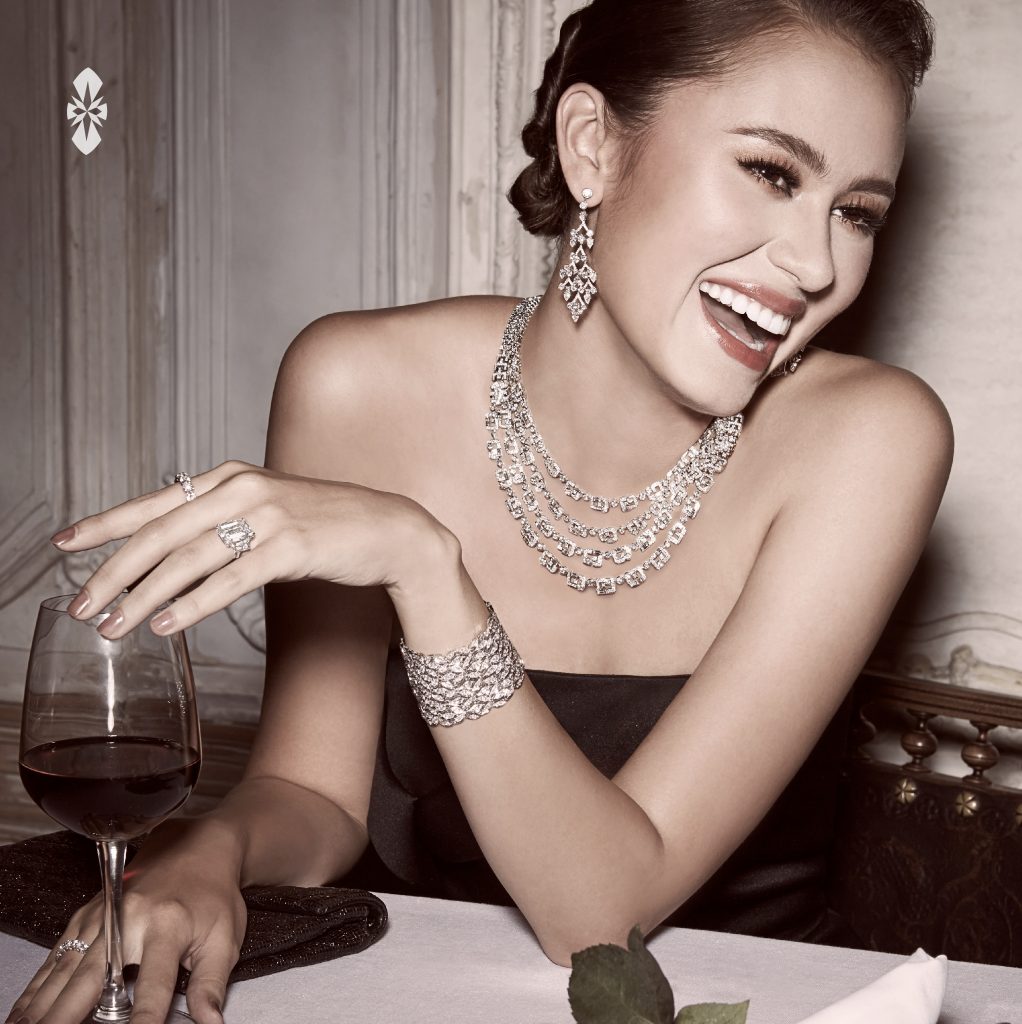 Last, but certainly not least, is our Party Look
It's a special night and details matter. Here we have a pair of beautiful 18K white gold diamond earrings from Gems Pavilion. These precious dangling pieces will make you the star of the party. The earrings will elongate your neck and sway to your moves while giving you all the bling you deserve. Our diamond pieces are guaranteed to sparkle and make the night even more memorable. Put on your favorite dress and complete the look with a white gold diamond necklace, ring, and bangle. Go out, be confident, and enjoy yourself while looking glam.
What do you think about our four looks? Mix and match diamond earrings with your favorite outfits, yet switch them up with other diamond pieces for each occasion. Try out the looks that speak to you And if any jewelry pieces caught your eye, we encourage you to try them on in person. We have two store locations – one on Level 1 of Siam Paragon and the other on Level M of The Emporium.
We hope you enjoy mixing and matching diamond earringsto complement your outfits. Take on the world with confidence on any occasion!