Ear cuffs, unique accessories that stylishly add glam to your look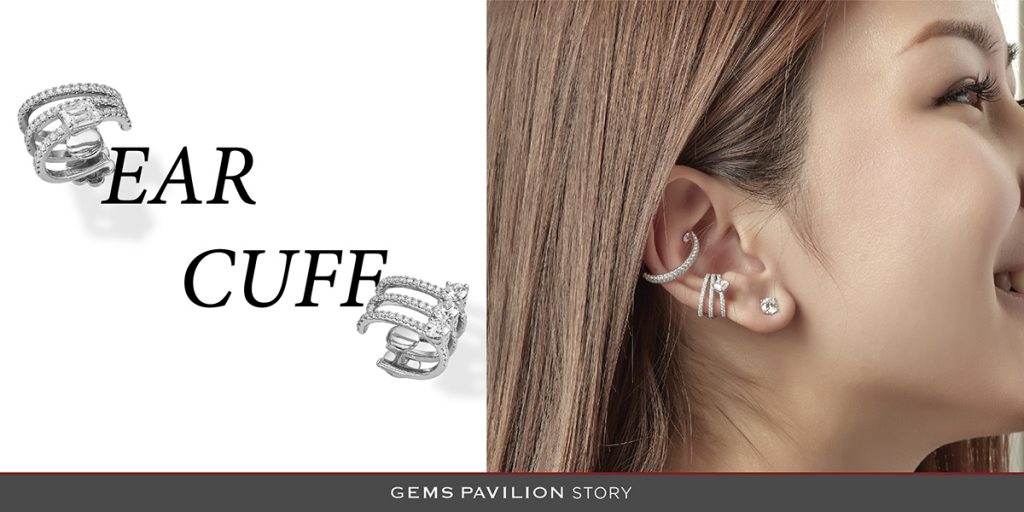 What: Apart from a variety of earring designs, another kind of accessories that can help decorate your ears is ear cuffs that you can easily attach to your ears without piercing.
When: When you feel that your ears are too empty or when you are looking for something to decorate your ears, ear cuffs can be a great choice, especially When a pair of stud earrings or other ordinary earrings might be too bland to create a new look. Ear cuffs are also a good fit if you haven't got your ears pierced.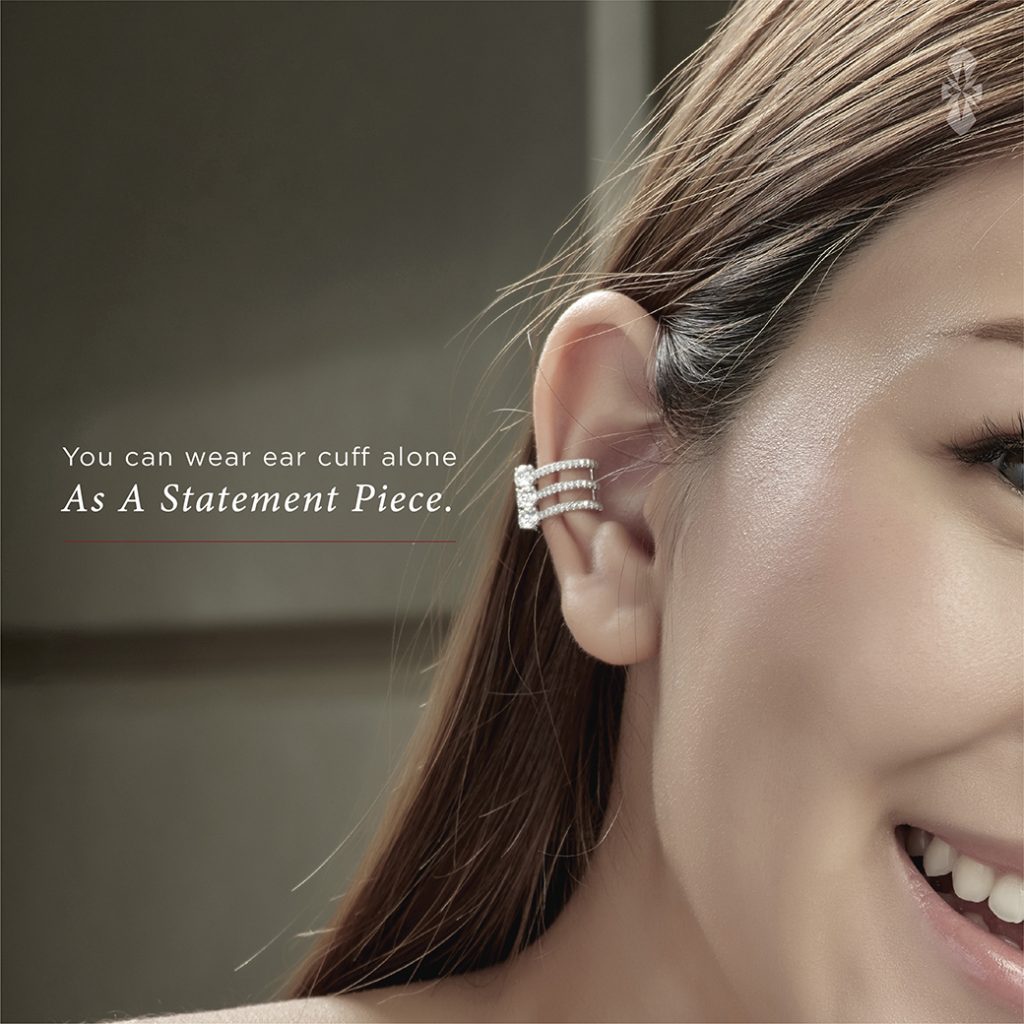 Where: Ear cuffs are compatible with every look for every place and occasion. You just need to find the right size and the right 'side' to wear them. For example, if you are going to work, a middle-sized ear cuff and a stud earring might be enough. If you want to make your look more interesting, pair your ear cuffs with earrings with the similar designs to create a more complete look. If you want to stand out in a party, larger or
layered ear cuffs are just perfect. The catch is to choose to wear them on just one side of the ears so that it is not too overwhelming.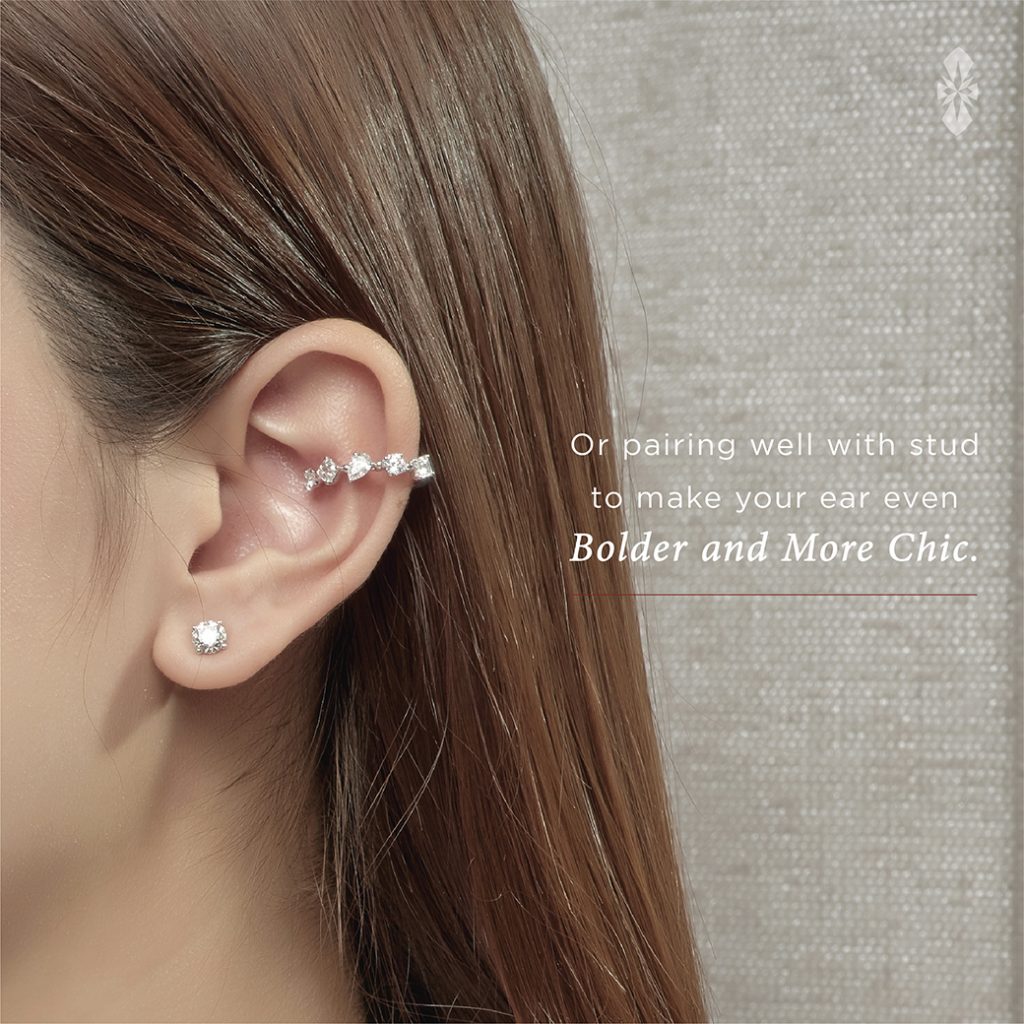 Why: Why ear cuffs now? Because this is the time when you can come back to have some fun with clothes and accessories. Moreover, the style that focuses on just a few versatile pieces has come back in trend right now. And ear cuffs fall into every category.

How: At Gems Pavilion, you can have a great time choosing the ear cuffs that fit your style, because we have a large collection of ear cuffs that can match any lifestyle and needs, from the tiny ones with the hidden chain motifs, the simple ones with graphic lines to the eye-catching statement pieces. The unique feature of Gems Pavilion's ear cuffs is the mechanism that locks the cuffs with the ears, so you can rest assured that they are firmly attached to your ears. No need to fear that your favorite accessories will be lost along the way while you are living and having fun with your life. On the contrary, you will be more confident since the ear cuffs by Gems Pavilion can make you shine brighter than anyone.