Favourite colours and beloved jewellery
In the colourful world we live in, it's hard to choose a favourite. The colours we like appear in the clothes we wear, the jewellery we adorn, and other aspects of our daily lives. Do you wonder why you like a particular colour? Are there psychological reasons behind the likelihood of you choosing one colour over another? Let's find out which colour team you're on and what that entails.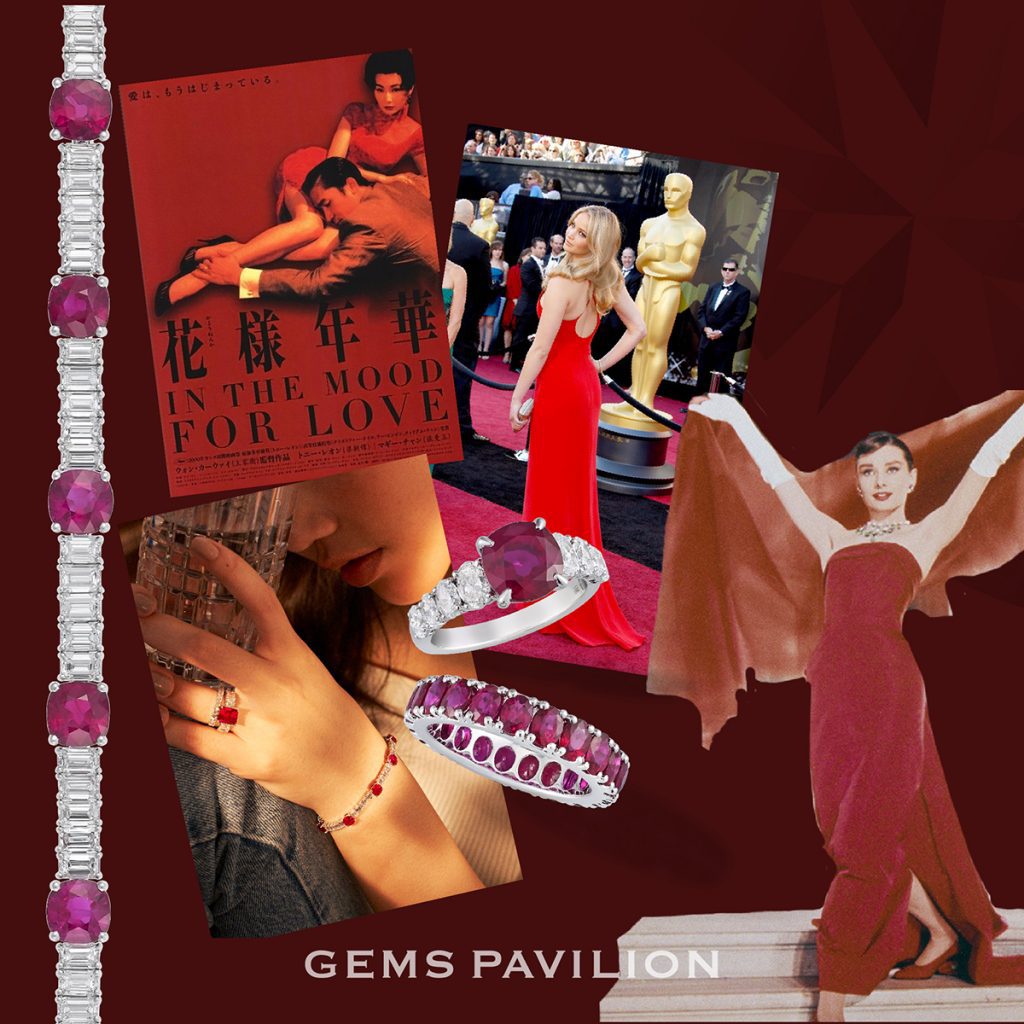 Rubies are the red of the jewellery world. It is said that those who like red are people who strongly value love and passion. They also relish in excitement, enthusiasm, and liveliness. Women who like to wear red jewellery often possess leadership qualities and courage. According to Feng Shui principles, red has the power to protect against negative energies or evil. Red can also ignite excitement and arouse the brain. Furthermore, red represents good health, abundance, and wealth. Adorning red rubies, you will become the center of attention. Pair the rubies with bright red lips or nails and you will feel the power and confidence surge from within you.
Tips: When wearing red jewellery, keep in mind that you will garner more attention than you would in other colours. The clothes and hairstyles that enhance the beauty of rubies should be elegant and inviting. For an evening look, a long dress with a curvy silhouette will add to the charm. A quirky tip to know as well is the colour red is considered lucky for those born on Tuesday.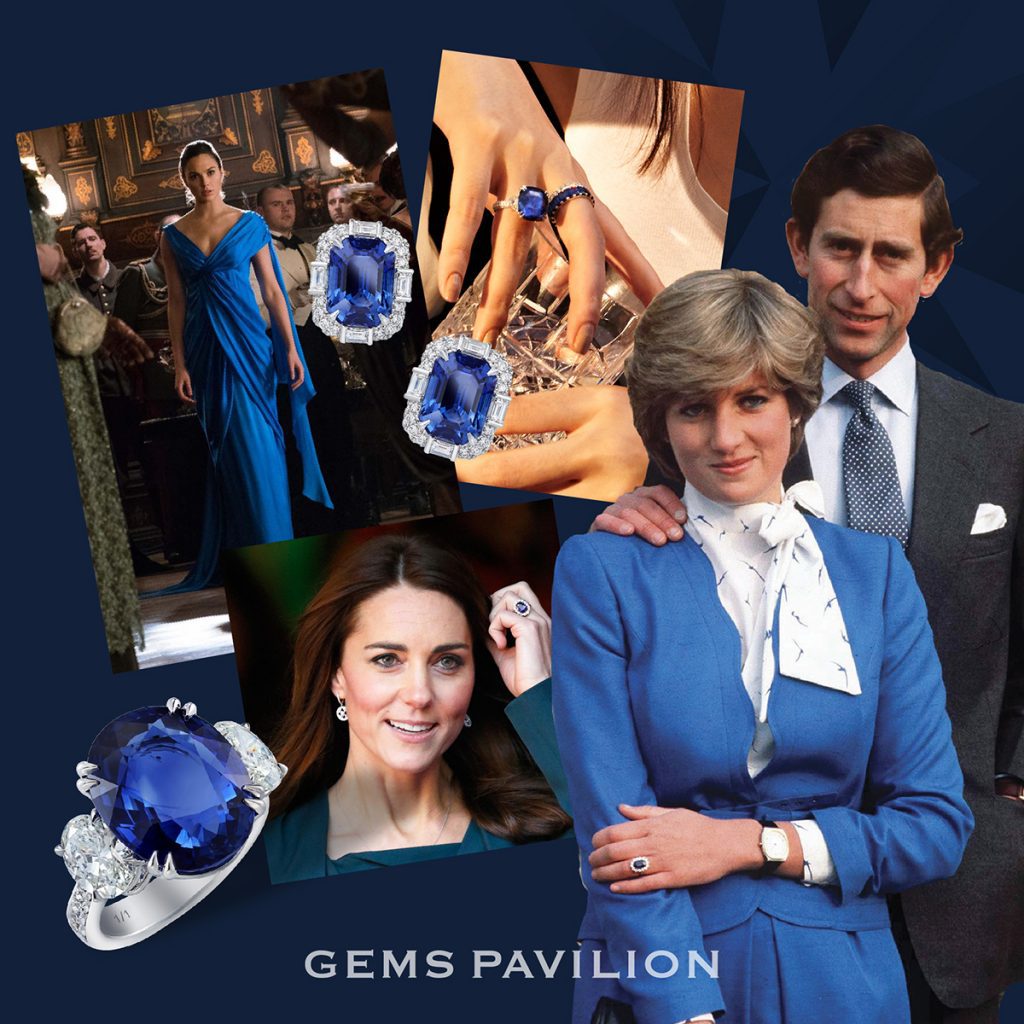 Blue or classic blue was proclaimed the colour of the year 2020 and is the colour of the sea and skies. Blue represents the power of water and the spaciousness of the sky. Blue is also believed to be associated with good luck, progress, safety, sincere sharing, and cooperation, bringing about happiness and comfort. Blue sapphires therefore allude to wealth and high status. Blue has the opposite vibe to red and often used to suggest elegance and invoke calmness, discreetness, solemness, and seriousness. Women who like blue jewellery often get along well with people, love serenity, and are joyful and positive. Yet, they also tend to slip into their own private
moments.
Tips: We often see blue sapphires used to highlight luxury and elegance of the wearer. Especially when paired with a simple classy print dress, suit, or dress suit, blue sapphires give wearers the precious glow of nobles. Blue is therefore an auspicious colour for power, influence, luck, and wealth for those born on Thursday and Saturday.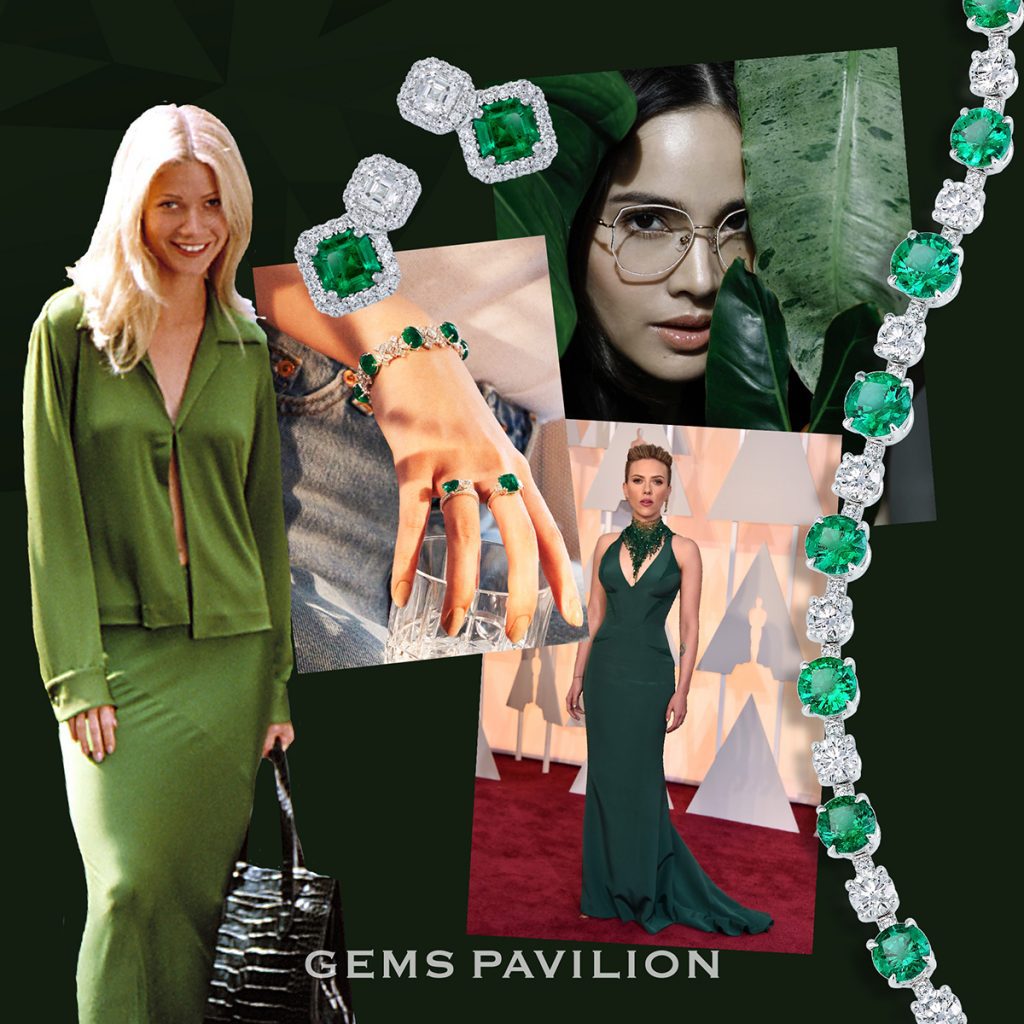 Emerald green is considered a cool-tone colour. It represents peace and provokes nature and relaxation. Green is a highly effective colour for stress relief. Green is also the most soothing colour that can improve eyesight and make you feel rejuvenated from the energies of life and abundance. Women who wear emerald green can feel the liveliness that radiates. Those who like to wear emerald green jewellery are usually patient, adaptable, kind, fair, and enjoy helping others.
Tips: Emerald green jewellery has that unique charm that reflects the energies of life and nature. We often find that women who wear jewellery of emerald green often pair it with simple outfits with a touch of interest, such as a long dress or a shirt or blouse with jeans. Emerald green jewellery are pieces that can be easily worn in everyday looks. It is also said that emerald green will bestow fortune for the Monday born.